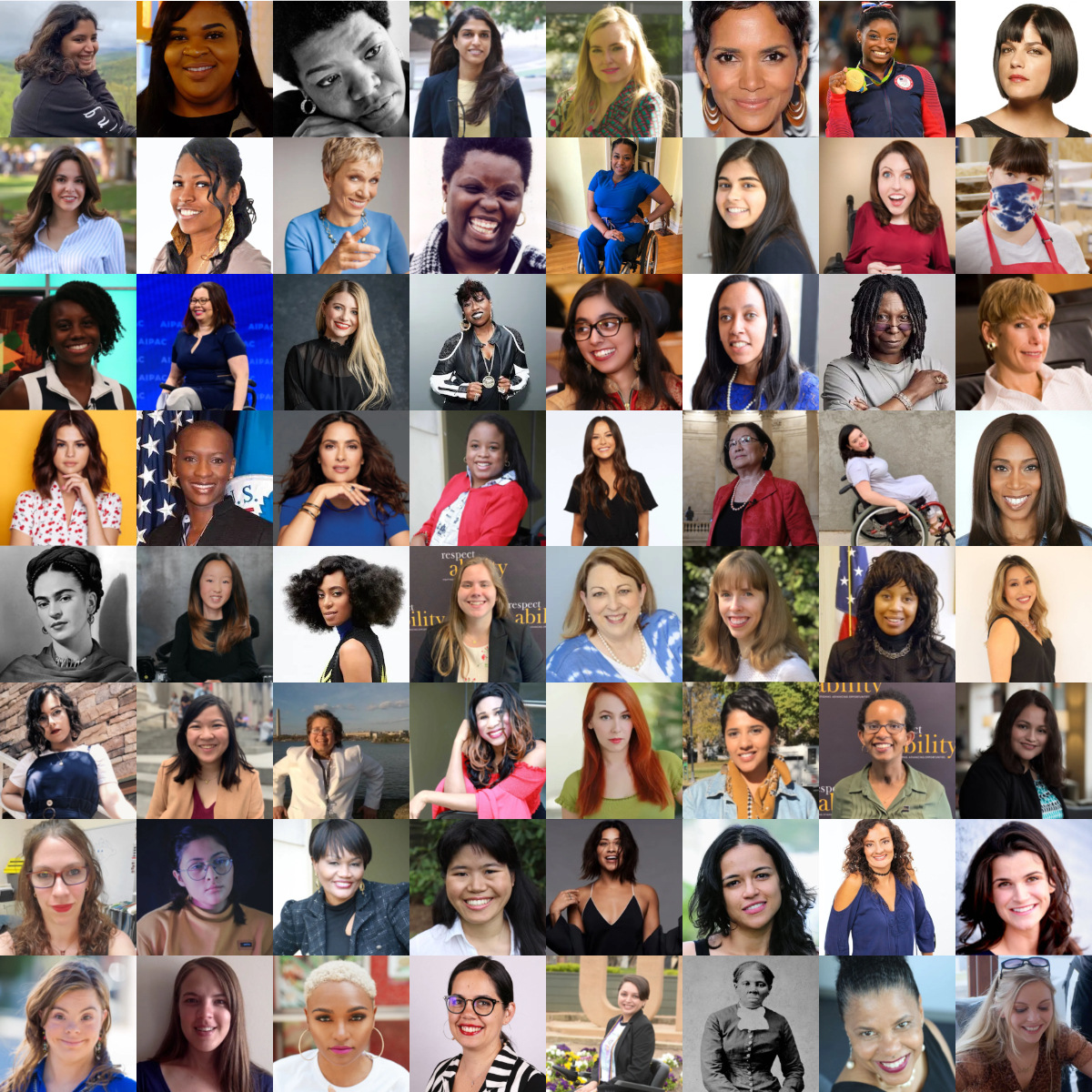 Washington, D.C., March 12 – As we celebrate Women's History Month and International Women's Day, which take place every March, RespectAbility recognizes the important contributions made by women now and throughout the history of the United States. It is important to note this includes more than 22.7 million women living with a disability.
In fact, women report higher rates of disability than their male counterparts. According to the most recent Census Bureau disability data, released just this week by the Institute on Disability at the University of New Hampshire, fully 13.6 percent of women living in the community (not institutionalized) in America had disabilities, compared to 13.2 percent of men in America who reported a disability in 2020.
Despite significant gains across multiple sectors of American society, disabled women still face worse employment outcomes than men with disabilities. Out of approximately 10 million working-age women with disabilities, only 36.1 percent had jobs, compared to an employment rate of 38 percent for 10.7 million working-age disabled men.
"The COVID-19 pandemic has laid bare the social and economic injustices that women, and especially women with disabilities, face. Millions of women, especially mothers, have dropped out of the workforce due to caretaking responsibilities and layoffs," said Nicole LeBlanc, a nationally recognized self-advocate and former RespectAbility Policy Apprentice. "Since the start of the pandemic, 2.5 million women have left the labor market, compared to 1.8 million men. As a society, we must do better to ensure that our workforce can accommodate the unique needs of women and women with disabilities specifically."
However, there is reason for optimism. "In recent months, we have seen a historic, positive trend in labor force participation rates for all people with disabilities," said Nelly G. Nieblas, Manager of Policy, Advocacy and Engagement at RespectAbility. "If women with disabilities follow this nationwide trend, we could be looking at as many as 215,000 new female job seekers with disabilities entering the labor force."
"People with disabilities of all backgrounds and genders deserve the opportunity to earn an income and achieve independence, just like anyone else," said RespectAbility's interim CEO and President Deborah Fisher, Ph.D.
Some celebrities and business leaders are using their voice to share their stories, educating people about both visible and nonvisible disabilities. These role models make a big difference in setting high expectations for youth with disabilities. People with disabilities of all backgrounds can be among the highest achievers on earth. Haben Girma became the first Deafblind woman to graduate from law school when she earned her degree from Harvard Law School in 2013. Harriet Tubman had epilepsy, performer Selena Gomez lives with lupus, business leader and Shark Tank superstar Barbara Corcoran is dyslexic and gymnast Simone Biles has ADHD.
RespectAbility invites you to learn about additional women who are paving their own paths and succeeding in their chosen careers:
RespectAbility has also benefited from the work of our Staff and Apprentices, a majority of whom are women. Read about their experiences:
The Census Bureau estimates that there are, in total, more than 61 million Americans living with some form of disability. This includes physical, cognitive, sensory, mental health and other disabilities such as spinal cord injuries, being deaf and/or blind, having a learning disability or chronic illness.
The individuals mentioned above are especially important to acknowledge during Women's History Month. However, their work should be valued and appreciated year-round. While the month of March is traditionally recognized as Women's History Month, RespectAbility also is using this moment to amplify the voices of all underrepresented genders in the Disability community, with a month-long editorial series titled, "Empowering the Next Generation," acknowledging the important role each of these voices plays in the overall goal of building gender equity and equality for future generations. RespectAbility will be highlighting additional individuals throughout the entire month.