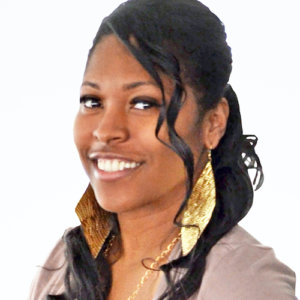 As the country celebrates the contributions of African Americans during Black History Month, webhost La'Rina Carolina reflects upon her intersecting identities of being a being a deaf Black woman in the United States today, noting each of these three parts of her identities becomes a "barrier."
"I am proud of being black and I love myself and my heritage," Carolina said. "But driving while black is real and driving while deaf is even scarier. I don't understand why, we aren't treated equally."
Born hearing in Los Angeles, Carolina became deaf at two months of age after contracting a high fever. With degrees in Computer Graphics and Graphic Design and 10 years of experience as a freelance photographer, Carolina turned to the world of digital communications in 2015 to make difference.
"I want to be known as a pioneer breaking the inequality lines between deaf and hearing societies," Carolina said about her web-based show, The RiRi Show, which is on Facebook and YouTube with a goal of helping deaf people navigate a predominantly hearing society. Through her impressive work ethic and self-discipline, Carolina has created a powerful digital platform through which she advocates for people with disabilities.
"Because of my own struggle with finding a job, God gave me the idea to create my show … to help the future generations of deaf children," Carolina said. "Maybe my show will help at least one and then they can help others."
Leading on Hollywood Equity and Access 
Carolina was one of 22 individuals with disabilities to participate in RespectAbility's Pilot Summer Lab for Entertainment Professionals with Disabilities. Program participants had the opportunity to learn about possible career paths and have networking opportunities at studios such as DreamWorks, NBCUniversal, Paramount, Sony, the Walt Disney Company, as well as at Sundance Institute, Film Independent and others. Furthermore, entertainment professionals in positions of power to hire met a group of qualified individuals with disabilities, with the lab's goal of potentially shifting their mindsets in equity goals for hiring.
"I felt positive about the Summer Lab and enjoyed networking with people in the industry," Carolina said. "I have dreams; I want a successful career."
Of the 16 emerging track participants in the 2019 Lab, five were placed in positions at Disney, Paramount and Sony. The goal is to work with each alumnus to help them find employment in their chosen path.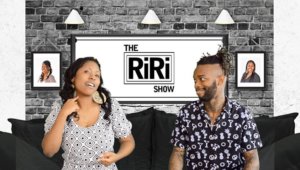 Carolina has high expectations for herself and surrounds herself with people who share those same expectations, which is important, as too many times low expectations are placed upon people with disabilities. For her show, Carolina conducts the interviews, edits the footage and adds subtitles so people who do not know American Sign Language "can get my message" – showing that she has the skills to make it in the entertainment industry. As the industry seeks to discover new stories to tell, bringing people with disabilities into the fold can make the difference.
Breaking Barriers
Carolina's story is important to talk about because she is one of the one-in-four adults who have a disability in the United States. While polls show that most of them want to work, 70 percent of working-age Americans with disabilities are outside of the workforce. By not employing people with disabilities in Hollywood, the industry ignores and fails to employ 25 percent of working-age Americans.
There are more than 5.4 million African Americans living with a disability in the U.S., 3.2 million of whom are working-age. Only 29.7 percent of working-age African Americans with disabilities are employed in the U.S. compared to 74.4 percent of working-age African Americans without disabilities. Carolina not only represents people with disabilities in Hollywood but also as an African American woman with a disability.
For many of the 1,113,944 black students (K-12) with disabilities in America today, however, the deck is stacked against them as they are in dramatically under-resourced schools. Nonvisible disabilities such as ADHD and dyslexia frequently are not diagnosed, and students do not get the supports they need to achieve. Frustrated, they can act out and become suspended or drop out. African-American students with disabilities are disproportionately impacted by suspension in schools, with more than one-in-four boys of color with disabilities — and nearly one-in-five girls of color with disabilities — receiving an out-of-school suspension. Studies show that when students miss too many days, they get so far behind in class that it can lead to them dropping out of school and entering the school-to-prison pipeline.
Overall, only 65 percent of students with disabilities graduate high school compared to 84 percent of students without disabilities. However, only 57 percent of black students with disabilities graduate high school compared to 74.6 percent of black students without disabilities.
People with disabilities of all backgrounds can be amongst the highest achievers on earth. Harriet Tubman had Epilepsy, actress Halle Berry lives with diabetes, business leader and Shark Tank superstar Daymond John is dyslexic and Stevie Wonder is blind. Each of them is a positive role model for success and paved the path Carolina is on with her show and career goals.
Additional research and writing done by Lauren Appelbaum and Demetrious Lara.