RESPECTABILITY FIGHTS STIGMAS AND ADVANCES OPPORTUNITIES FOR PEOPLE WITH DISABILITIES.
FIGHTING STIGMAS, ADVANCING OPPORTUNITIES
RespectAbility is a nonprofit, nonpartisan organization that understands we are a stronger community when we live up to our values – when we are welcoming, diverse, moral and respect one another.
We work with entertainment, policy makers, educators, self-advocates, nonprofits, employers, faith-based organizations, philanthropists, journalists and online media to fight stigmas and advance opportunities for people with disabilities.
Led by people with disabilities and those who love them, we know that people with disabilities and their families have the same hopes and dreams as everyone else, even if they face different challenges.
We do not lobby; we educate. Our free tools and factual resources inform so people with disabilities can achieve the education, training, jobs, security and good health that everyone needs and deserves.
Mission Statement: RespectAbility fights stigmas and advances opportunities so that people with disabilities can fully participate in all aspects of community.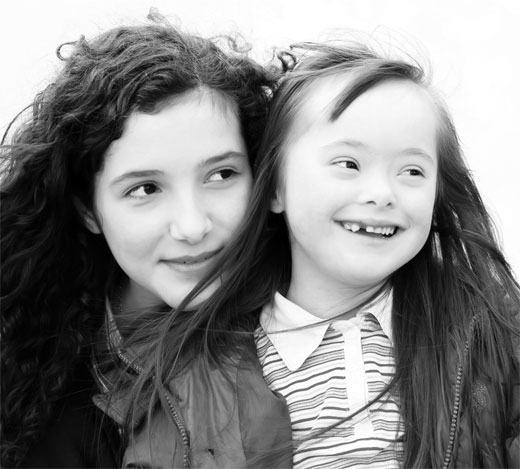 JOIN US
BECOME A PARTNER WITH RESPECTABILITY!
RespectAbility is looking for more volunteers and partners to end stigmas and enable people with disabilities to achieve success. We invite you to join us as we champion a better future for all of us.
If you would like more information about RespectAbility, email us at info@respectability.org.
COMMITMENT TO DIVERSITY
RespectAbility knows we are stronger and better when we are accepting, welcoming and respectful of all people. Since day one, RespectAbility had board-approved intentional diversity and equality policies. We are a "Nothing About Us Without Us" organization.
RespectAbility provides equal employment opportunities (EEO) to all employees and applicants for employment without regard to race, color, religion, gender, sexual orientation, gender identity or expression, national origin, age, disability, veteran status or genetics. In addition to federal law requirements, RespectAbility complies with applicable state and local laws governing nondiscrimination in employment. This policy applies to all terms and conditions of employment, including recruiting, hiring, placement, promotion, termination, layoff, recall, transfer, leaves of absence, compensation and training.
RespectAbility has a commitment to individual and organizational efforts to build respect, dignity, fairness, compassion, equality and self-esteem in order to create an environment that is inclusive of all throughout our organization and the disability community. We acknowledge and honor the fundamental value and dignity of all individuals. We pledge ourselves to creating and maintaining an environment that respects diverse traditions, heritages and experiences.
People with disabilities make up the largest minority group in the United States. In fact, one-in-five Americans has a disability, and this includes people from all genders, races, sexual orientations and other minorities. In addition, due to accident, aging or illness, disability can impact anyone at any time. RespectAbility believes all people with developmental, physical, sensory, mental health and other differences deserve to be able to achieve their hopes and dreams, just like anyone else.
Our office is located on the ground floor and has electronic doors and accessible restrooms. Both our building entrance and the underground parking area are accessible as well. All office doors are up-to-date with ADA rules and we purposefully keep wide aisles in all open areas. We have private offices for people with sensory issues and/or service animals. We provide appropriate software and other accommodations for people with visual differences. When needed, we pay for personal care assistants for members of our team.
RespectAbility has been recognized by Slingshot as an organization at the highest level. We also are recognized by Guide Star at the Platinum level for our inclusion, transparency and excellence.