RESPECTABILITY FIGHTS STIGMAS AND ADVANCES OPPORTUNITIES SO PEOPLE WITH DISABILITIES CAN FULLY PARTICIPATE IN ALL ASPECTS OF COMMUNITY.
WHO WE ARE
RespectAbility is a nonprofit organization that works collaboratively with employers, entertainment leaders, governors, policy makers, educators, self-advocates, non-profits, faith-based organizations, philanthropists and the media to fight stigmas and advance opportunities. Led by diverse people with disabilities and allies, RespectAbility knows that people with disabilities and their families have the same hopes and dreams as everyone else.
RespectAbility accomplishes our mission with a three-part strategy:
Fighting stigmas by promoting diverse, authentic and accurate portrayals of people with disabilities
Advancing opportunities by identifying and promoting best practices in education, employment, civic engagement and access
Leadership development to strengthen a talent pipeline of people with disabilities
Our free tools and factual resources inform stakeholders so people with disabilities can achieve the education, training, jobs, security and wellness that everyone needs and deserves.
FIGHTING STIGMAS
RespectAbility engages decision makers and creative executives in the entertainment industry and news media. We improve the number and quality of authentic and diverse representations of people with disabilities on TV and film. The audience's attention is focused on the vital contributions that people with disabilities make. RespectAbility increases hiring initiatives of people with disabilities behind the camera and enriches the pool of disabled talent in Hollywood. We have consulted on projects with A&E, NBCUniversal, Netflix, Walt Disney Television, The Walt Disney Studios and others.
RespectAbility also works to ensure more accurate representation of people with disabilities by promoting facts and studies. Our groundbreaking work has been featured in Variety, The Hollywood Reporter, NPR, The New York Times and PBS NewsHour. We are on the front lines of fighting prejudice and creating opportunities for the future.
ADVANCING OPPORTUNITIES
Our promotion of best practices in education, jobs and accessibility creates opportunities for people with disabilities to be recruited, hired and promoted across the workforce. Companies including Bank of America, Coca-Cola, EY, JPMorgan Chase and others have shown that employees with disabilities are loyal, successful and profitable. People with disabilities bring unique characteristics and talents to the workplace that benefit employers and customers.
Out of more than 20 million working-age people with disabilities, only 7.5 million have jobs. That total includes people with physical, cognitive, mental health, sensory and other disabilities, both visible and non-visible. Just 37 percent of working-age people with disabilities have a job, compared to 77 percent of people without disabilities.
RespectAbility is creating systems-change and breakthrough results with a multitiered approach: co-chairing a task force of more than 120 disability organizations; participating in a federal task force with 11 government agencies on employment; and partnering with the Los Angeles Area Chamber of Commerce and the City of Los Angeles Department on Disability to foster innovative new systems, which can become a model for collaboration throughout the country. We are committed to breaking down silos to ensure successful outcomes.
LEADERSHIP
RespectAbility is on the front lines in creating access and strengthening a diverse talent pipeline of people with disabilities:
LEARN MORE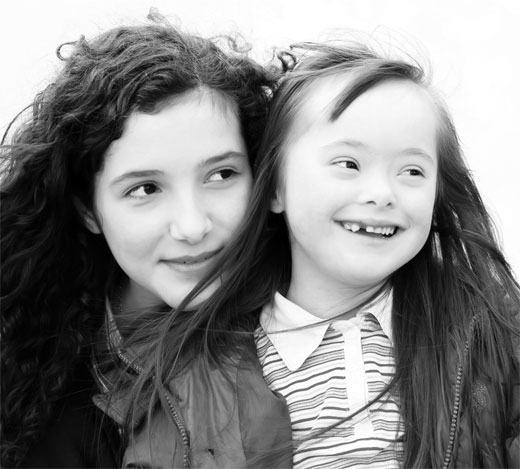 JOIN US
BECOME A PARTNER WITH RESPECTABILITY!
RespectAbility is looking for more volunteers and partners to end stigmas and enable people with disabilities to achieve success. We invite you to join us as we champion a better future for all of us.
If you would like more information about RespectAbility, email us at info@respectability.org.
COMMITMENT TO DIVERSITY
RespectAbility knows we are stronger and better when we are accepting, welcoming and respectful of all people. Since day one, RespectAbility had board-approved intentional diversity and equality policies. We are a "Nothing About Us Without Us" organization.
RespectAbility provides equal employment opportunities (EEO) to all employees and applicants for employment without regard to race, color, religion, gender, sexual orientation, gender identity or expression, national origin, age, disability, veteran status or genetics. In addition to federal law requirements, RespectAbility complies with applicable state and local laws governing nondiscrimination in employment. This policy applies to all terms and conditions of employment, including recruiting, hiring, placement, promotion, termination, layoff, recall, transfer, leaves of absence, compensation and training.
RespectAbility has a commitment to individual and organizational efforts to build respect, dignity, fairness, compassion, equality and self-esteem in order to create an environment that is inclusive of all throughout our organization and the disability community. We acknowledge and honor the fundamental value and dignity of all individuals. We pledge ourselves to creating and maintaining an environment that respects diverse traditions, heritages and experiences.
People with disabilities make up the largest minority group in the United States. In fact, one-in-five Americans has a disability, and this includes people from all genders, races, sexual orientations and other minorities. In addition, due to accident, aging or illness, disability can impact anyone at any time. RespectAbility believes all people with developmental, physical, sensory, mental health and other differences deserve to be able to achieve their hopes and dreams, just like anyone else.
Our office is located on the ground floor and has electronic doors and accessible restrooms. Both our building entrance and the underground parking area are accessible as well. All office doors are up-to-date with ADA rules and we purposefully keep wide aisles in all open areas. We have private offices for people with sensory issues and/or service animals. We provide appropriate software and other accommodations for people with visual differences. When needed, we pay for personal care assistants for members of our team.
FINANCIAL AND OTHER REPORTS
RespectAbility is recognized by GuideStar at the Platinum level for our inclusion, transparency and excellence. We have been recognized by Slingshot as an organization at the highest level. RespectAbility was recognized at the United Nations for innovation.
2020: Annual Report
2019: 990 Form – Audited Financial Statement
2018: 990 Form – Audited Financial Statement
2017: 990 Form – Audited Financial Statement
2016: 990 Form – Audited Financial Statement
2015: 990 Form – Audited Financial Statement
2014: 990 Form
2013: 990 Form