Our promotion of best practices in education, jobs and accessibility creates opportunities for people with disabilities to be recruited, hired and promoted across the workforce. Companies including Bank of America, Coca-Cola, EY, JPMorgan Chase and others have shown that employees with disabilities are loyal, successful and profitable. People with disabilities bring unique characteristics and talents to the workplace that benefit employers and customers.
Out of more than 20 million working-age people with disabilities, only 7.5 million have jobs. That total includes people with physical, cognitive, mental health, sensory and other disabilities, both visible and nonvisible. Pre-pandemic, just 37 percent of working-age people with disabilities had a job, compared to 77 percent of people without disabilities. Things have not improved and people who have intersectional barriers need real systems change and different approaches to create sustainable solutions.
Class of 2018 – National HS Graduation Rates for Students with and without Disabilities by Race
Employment Rates for Working-Age Americans with and without Disabilities, by Race – 2018
RespectAbility is creating systems-change and breakthrough results with a multitiered approach: co-chairing a task force of more than 110 disability organizations; building coalitions and partnerships with numerous states; participating in a federal task force with 11 government agencies on employment; and partnering with UNITE-LA and the City of Los Angeles Department on Disability to foster innovative new systems, which can become a model for collaboration throughout the country. We are committed to breaking down silos to ensure successful outcomes.
Resources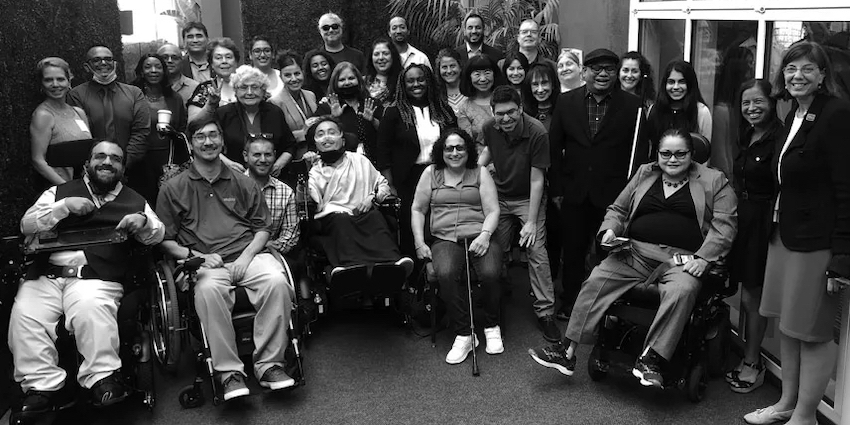 Since 2017, RespectAbility has been working to improve education, training and employment outcomes for people with disabilities in the wider Los Angeles metropolitan area. There are 65,886 students with disabilities enrolled in Los Angeles public schools – making up fully one quarter of all students with disabilities in California. Unfortunately, these students are not being properly supported. The failure to adequately serve Los Angeles students with disabilities is one reason why adults with disabilities in Los Angeles are faring worse economically than their peers. There are more than half a million working-age Angelenos with disabilities. But while 74.4 percent of Angelenos without disabilities have jobs, only 22.8 percent of Angelenos with disabilities are currently employed.
In 2019, RespectAbility formally partnered with the Los Angeles Area Chamber of Commerce (L.A. Chamber) and the City of Los Angeles Department on Disability (DOD). This effort was designed to increase employment opportunities for Angelenos living with a wide range of disabilities. In 2020, RespectAbility, The Los Angeles City Department of Disability, UNITE-LA and Fiesta Educativa released the Finding a Job as a Person With a Disability in Los Angeles toolkit, which offers pathways forward and advice for Angelenos in many different stages of life.
The disability community lives by the motto "Nothing about us, without us." We must have a seat at any decision-making table that affects us – which is every table, as disability cuts across all other demographics. Those with lived experience know the solutions that work and must be part of the decision-making process. As such, we are actively looking for new partners and new organizations to join our work in California. Want to get involved? Contact Wally Tablit, Senior Director of Policy and Workforce Development, at [email protected] for more information.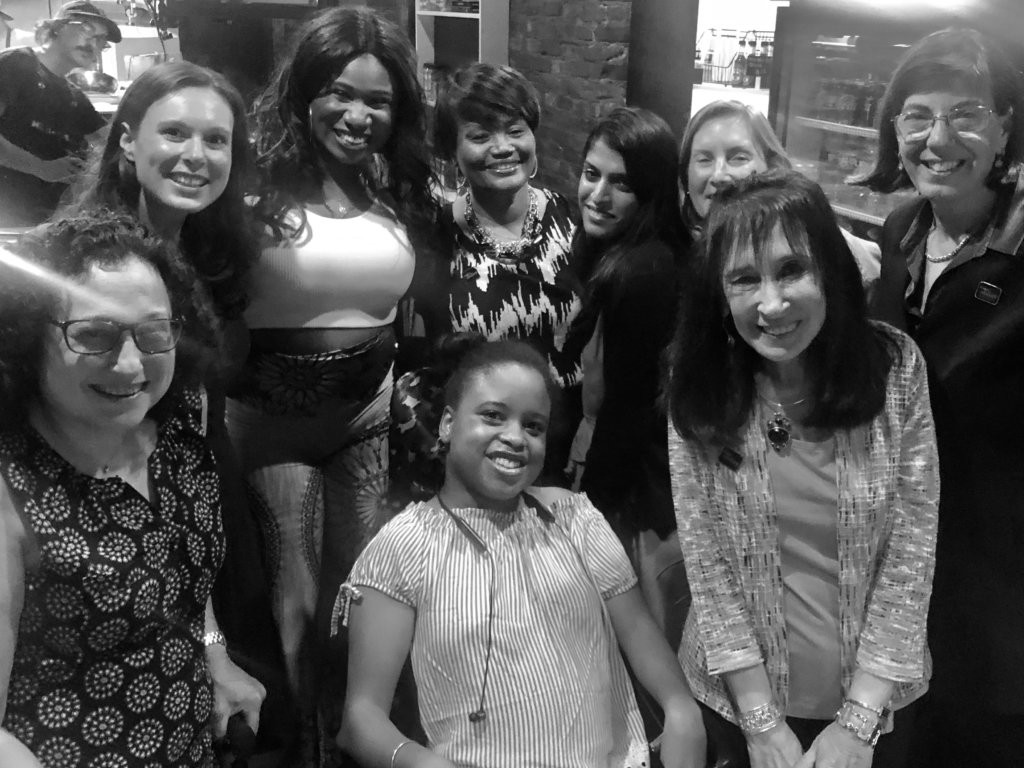 RespectAbility is dedicated to advancing opportunities for people with disabilities through best practices, model programs and systems advocacy. Key to each of those priorities is understanding the gaps that exist between programs, providers and professionals in communities across the country. Now, we are pleased to announce a brand-new effort focused on New York City's workforce system. Thanks to an investment from the New York Community Trust, RespectAbility will directly support workforce providers as they learn to better serve job seekers with disabilities.
In total, there are 460,425 working age people with disabilities living in New York City. But of that number, only 148,717 have jobs. That means that about only one in three people with disabilities in New York City have a job, are earning an income and becoming independent. Despite that more than one in ten New York City residents have a disability, people with disabilities make up only four percent of the city's workforce. Likewise, more than one-third of New Yorkers with disabilities live in poverty.
New York City is a crucial lynch pin in our nation's economy. The city has a vast population, a vibrant economy and hundreds of employers eager for talented workers. New Yorkers with disabilities deserve the opportunity to earn an income and achieve independence, just like anyone else. Workforce programs have a fundamental role in empowering job seekers, helping them to develop skills and facilitating connections to employers. Working together to create a national model of success, we will advance opportunities for the people and providers in New York City. Want to get involved? Contact Wally Tablit, Senior Director of Policy and Workforce Development, at [email protected] for more information.