Faith community inclusion is evolving. The Americans with Disabilities Act (ADA) became effective on July 26, 1990 with the purpose to make sure that people with disabilities have the same rights and opportunities as everyone else. It covers all areas of public life, including jobs, schools, transportation, and all public and private places that are open to the general public.
Religious organizations and entities controlled by religious organizations mostly have no obligations under the ADA. However, as Disability Rights Advocate, the late Rabbi Lynne Landsberg, reminded us, "Despite the legal exemption, the ADA is a moral mandate for faith communities."
RespectAbility understands and believes in the importance of inclusion in faith-based organizations, so much so that it is one of the pillars of our work. Given the significant role that faith and faith-based organizations play in American life, RespectAbility works for full inclusion in all faith groups.
We believe that faith communities are stronger when they embrace and act upon values of diversity, equity, inclusion, and belonging.
RespectAbility's Jewish Inclusion programs, listed on this page, provide practical strategies, real-life stories, and so much more for any faith community to use.
RespectAbility's Senior Director of Faith Inclusion and Belonging, Shelly Christensen, has longstanding experience in Jewish and Interfaith Inclusion. "People with disabilities and mental health conditions, and those who love them, want what everyone wants. To feel a sense of belonging."

RespectAbility's Faith Inclusion and Belonging Newsletter lifts up and amplifies the efforts of people with and without disabilities who are working to ensure that disabled people can fully participate in all aspects of faith community life. Do you want to contribute? Please reach out to Jake Stimell at [email protected].

RespectAbility's Inclusive Congregations Guide provides ways to make your in-person and virtual services, gatherings, and events as inclusive and accessible as possible. We are proud to offer this guide to congregations of all faith traditions.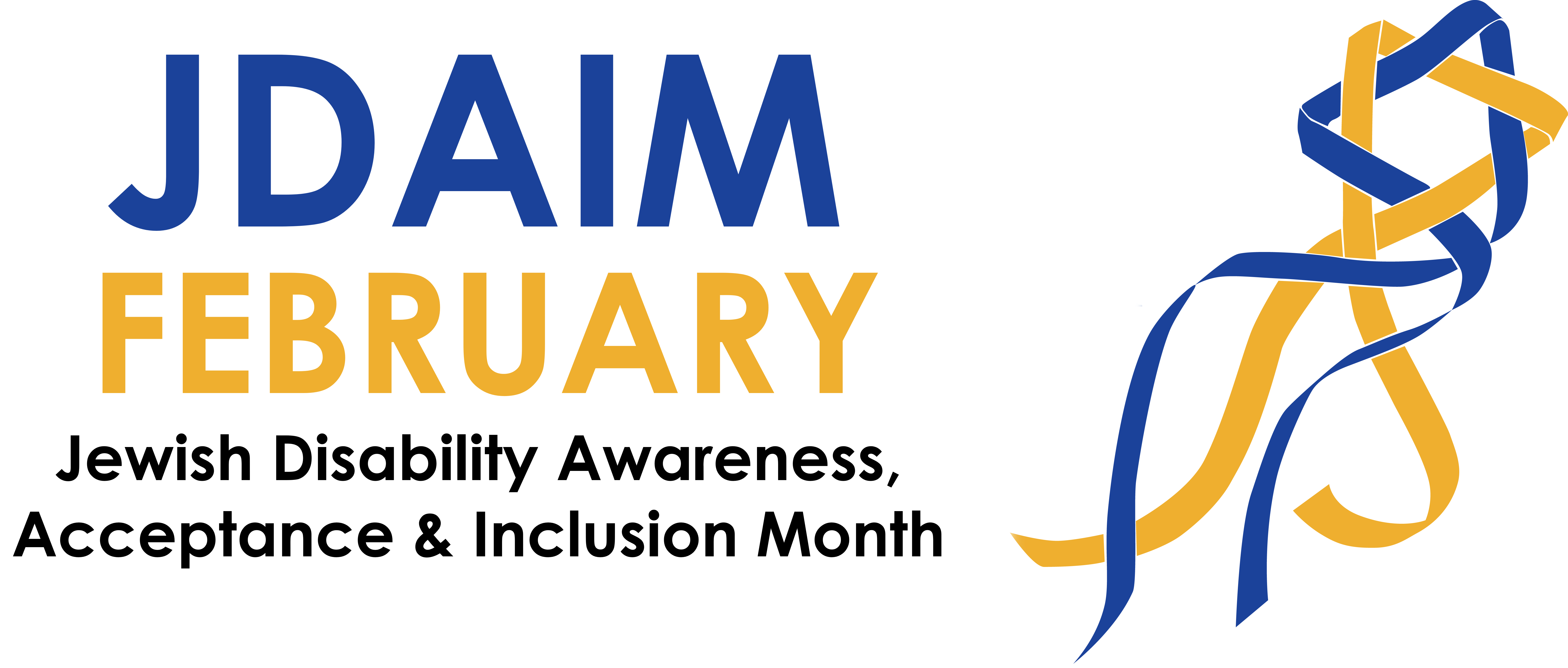 The mission of Jewish Disability Awareness, Acceptance, and Inclusion Month is to unite Jewish communities worldwide to raise awareness and champion the rights of all Jews to be accepted and included in all aspects of Jewish and community life like anyone else. This directly connects to RespectAbility's mission statement and that of the Faith Inclusion & Belonging Department: To fight stigmas and advance opportunities so people with disabilities can fully participate in all aspects of faith community life.
Welcome to your journey of disability inclusion! Your commitment to ensure that the one-in-five members of the Jewish community who have disabilities can bring their talents, gifts, and whole selves to our community can truly strengthen us all. This toolkit is here to help you succeed!
Download the accessible Word document, or view each section of the toolkit by following the links below:
The Jewish world is becoming steadily more aware of, and eager for, contributions of people with disabilities. As such, speakers in our Disability Training and Speakers Bureau are available to speak virtually (for the time being) at Jewish conferences, synagogues and organizations.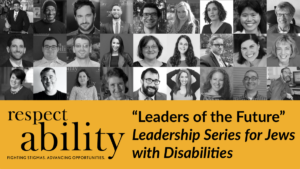 Including people with disabilities is something that more than 90% of Jewish organizations say they want to do and yet a survey of the Jewish world shows that fewer than 15% of Jews can identify a single leader with a disability in Jewish communal life. This series was a complement to our previous series training organizations, and was designed to introduce Jewish lay leaders with disabilities to topics and skills that will help them to lead as volunteers and professionals in nonprofit organizations.
Jewish organizations, leaders and activists were invited to a free online training series so they could learn how to welcome, respect and include people with disabilities from all backgrounds in the important work that they do. All sessions included American Sign Language (ASL) interpreters and captions, and were screen reader accessible.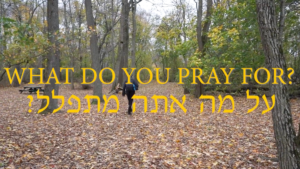 "What Do You Pray For?" is a series of short interviews of Jews with disabilities who tell viewers in their own words what they pray for and what prayer means to them. The project features Jews with various disabilities from across the United States, with a myriad of different connections to their Jewish identity. Watch the videos and read the transcripts at the links below.
Download the accessible Word document or view each section of the toolkit by following the links below:
If you are Jewish and find that your commitment to inclusion is grounded in those values, then the Jewish Inclusion Apprenticeship may be for you! Jewish Inclusion Apprentices will work closely with our Jewish inclusion team and with our National Leadership Program Director to help RespectAbility assist Jewish institutions in accessibility and equality issues. Individual projects will be assigned based on an individual's unique ability to "bring something to the table."
Polls on Jewish Inclusion
Multifaith Perspectives
More Resources
Do you know other people or nonprofit organizations that should be included as a resource?
Contact our Communications Associate, Eric Ascher, at [email protected].
More Resources You Can Use