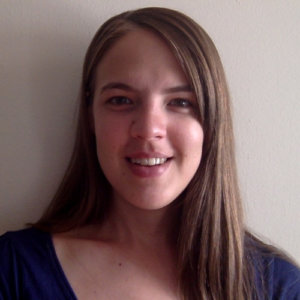 New York City, March 21 – On one afternoon in late January, I was in the locker room of a gym. As an admirer of nature and being outside, I would have loved to have done my workout in Central Park, but slushy streets are not an ideal ingredient for successful road running. Besides, none of my reliable friends and sighted guides were available to meet up for a run. Being a blind athlete, I usually train and race long distances with a sighted guide, using a fabric tether as we run in tandem. That meant that my workout was limited to the good ol' treadmill; my least favorite piece of gym equipment.
"Are you training that dog?" a woman at the locker next to mine asked, as I toweled off my wet hair. "No, she's my guide dog. She's already trained." This is a comment I frequently get when we are out and about. When I tell people that I am not training my dog, that we are an active team, I usually get the same response regardless of context, "Oh, you don't look blind."
As Kit, my very spunky and hard-working yellow lab guided me to the laundry basket to drop my towel and then back to our locker, the woman replied with exactly what I expected, "Oh, well you really don't look blind." I chuckled to myself and said, "Well, I'm sorry that we don't fit your stereotype, but I am indeed blind, and my dog is fully trained."
Another version of these interactions also goes like this:
Scene: Elevator of a large corporate building in Midtown Manhattan.
Stranger: Wow, that's a beautiful dog. What kind of service dog?
Me: She's my guide dog.
Stranger: Oh, wow, but you are so beautiful. You don't look like a blind person.
Me: Thanks?
The backwards compliment, I call it.
Somehow blindness, and frankly many other visible and nonvisible disabilities, have a stereotype that some believe correlates with unattractive, not fashionable, disheveled, etc. Perhaps the media is to blame, and generally dated perceptions across the board, but I am here to tell you, dear reader, that people with disabilities rarely live up to your assumptions. We work out. We have families. We like to work and have jobs so that we can pay our bills, just like you. We enjoy art and have hobbies. We like fashion—I mean, some of my friends with disabilities might be more vain than my friends without disabilities.
The next time someone discloses, whether verbally or by using an obvious mobility aid, like a service dog or wheelchair, that they have a disability, please don't act on some odd urge to tell them that they don't look disabled, or that in spite of their one identity as a person with a disability, that they are beautiful or attractive. Those are not compliments. Maybe just treat them like anyone else and say, "Hey, I love those shoes," or "Hope you have an awesome day."
Abigail Shaw is currently a trainee in RespectAbility's first cohort for its Women and Nonbinary Speakers Bureau: NYC, funded by the New York Women's Foundation.