People with preexisting medical conditions urge others to heed CDC guidance, for suppliers to ramp up medical supplies, and for medical professionals to keep them alive
Washington, D.C., March 22 – As more Americans begin to heed warnings and self-isolate in their homes, the disability advocacy nonprofit RespectAbility urges all Americans to do so without delay.
"Millions of Americans – myself included – are at high risk from the virus and from medical rationing," said Matan Koch, who is a quadriplegic with asthma and works closely on disability issues as the director of RespectAbility's California office. A graduate of Yale College and Harvard Law School, he knows what it means to face discrimination everywhere, including in the healthcare system.
In a video explaining the numbers of cases and the potential of overwhelming the healthcare system, Dr. Emily Porter says: "Can you imagine if you had to say, 'Oh, I'm sorry, you have had cancer before, so therefore you don't have a perfectly clean bill of health, so you're not worth saving.'" Staying home, she says, is the way to help prevent this.
For our government leaders, there are three important steps that can be taken right now to ensure people with chronic health conditions and disabilities – who make up nearly 20 percent of the population in the United States including millions who are immunocompromised – are not left behind:
Ensure Equal Healthcare Priority for People with Disabilities
As the crisis intensified in Italy, the government response to the strain on the healthcare system was to systematically ration healthcare away from people with disabilities. This approach is already illegal under American law, but it still happens, nonetheless. In this time of crisis, the U.S. Departments of Health & Human Services and Justice, collectively responsible for safeguarding the rights of people with disabilities under the law, need to send a clear reminder to hospitals, reminding them to treat people with disabilities equally.
Ensure That Short-Term Help Doesn't Do Long Term Harm
Salutatory efforts already are underway to provide financial assistance to the people hardest hit by the impact of this crisis, as well as other payments to stimulate the economy. It is critical that this extra income not interrupt access to lifesaving services for people with disabilities, as people with disabilities may lose these services if they have more than $2,000 saved. Many people with disabilities recommend a temporary suspension of both asset caps and income limits as they apply to SSI, Medicare and Medicaid for the duration of the crisis, lest short-term generosity imperil critical benefits. Similarly, numerous disability groups point out that it is important to avoid efforts like the current proposed provision requesting waiver proposals from the Secretary of Education to divert IDEA funding to fund coronavirus response. This short-term measure could have devastating long-term impacts for the millions of American students that rely on this funding for their very futures.
Ensure People with Disabilities Have the Supplies They Need in This Time of Quarantine
The realities of quarantine efforts to keep the community safe have fundamentally changed access to food and necessities. Prescription drug and nutrition programs need immediate changes, including an expansion to allow for 90-day supplies of critical medication, to make sure that people with disabilities have the food and medicine that they need in time of crisis. Furthermore, when individuals with disabilities are diagnosed with COVID-19, it is important they can return home when they no longer require hospitalization. In New York, for example. "developmentally disabled patients with the novel coronavirus are remaining in local hospitals past the point of medical necessity because the residential programs that care for them are not equipped to bring them home safely."
"As someone who does not have great lung function right now, I am extremely uncertain about what would happen if I were to get Covid-19," added Sneha Dave, who has ulcerative colitis and rely on inhalers everyday due to an allergic reaction from a medication. "Also, I am waiting to start my next infusion treatment until after this pandemic for a variety of reasons from the potential risk of infection if I went into a hospital or the fear of being even more immunosuppressed if I were to start the infusion right now. There is just a lot of factors that put immunocompromised people like me at high stress and uncertainty at this time."  The creator of the Crohn's and Colitis Young Adults Network, Dave serves as the youngest board member of RespectAbility, after completing a public policy Fellowship with the organization.
While the above highlights three important issues, RespectAbility recognizes there are numerous others of importance as well. This includes ensuring access for all. While many official press conferences of governors, mayors, county executives, etc., almost always have included an ASL interpreter, this has not been the case, however, with the President's briefings to the nation during past recent days. Representatives from RespectAbility are available to provide additional information on the above and related topics to weather this crisis while protecting all Americans, including the 60 million with disabilities.
Young Disabled Advocates Available for Media Interviews
Sneha Dave, RespectAbility Board of Directors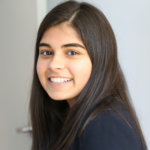 Sneha Dave is a senior at Indiana University majoring in chronic illness advocacy and journalism. She created the Health Advocacy Summit and its program of Crohn's and Colitis Young Adults Network, which received major funding from Helmsley Charitable Trust and Cystic Fibrosis Foundation, to create more support systems for adolescents and young adults with chronic and rare illnesses across the United States and internationally. She is proud to have these organizations transparent and independent from the pharmaceutical industry. Dave has completed a research fellowship in health policy at Harvard T.H. Chan School of Public Health, where she is continuing research as an undergraduate. She also has interned at Pfizer Global Headquarters in health economics and outcomes research. Dave has spoken on Capitol Hill, featured nationally on C-SPAN, is a past contributor for U.S. News and World Report, and has put in considerable time and effort in D.C. advocating for better access to health care for people with chronic illnesses.
Matan Koch, Senior Advisor, RespectAbility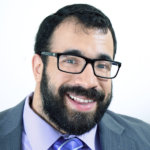 Matan A. Koch is the Director of RespectAbility California and Jewish Leadership at RespectAbility, a nonprofit organization fighting stigmas and advancing opportunities so people with disabilities can fully participate in all aspects of community. A quadriplegic with cerebral palsy and asthma, Koch is a longtime leader in disability advocacy and was a Senate-confirmed Obama appointee to the National Council on Disability. Matan's email is [email protected].
Media Contact:
Lauren Appelbaum, Vice President Communications
[email protected]