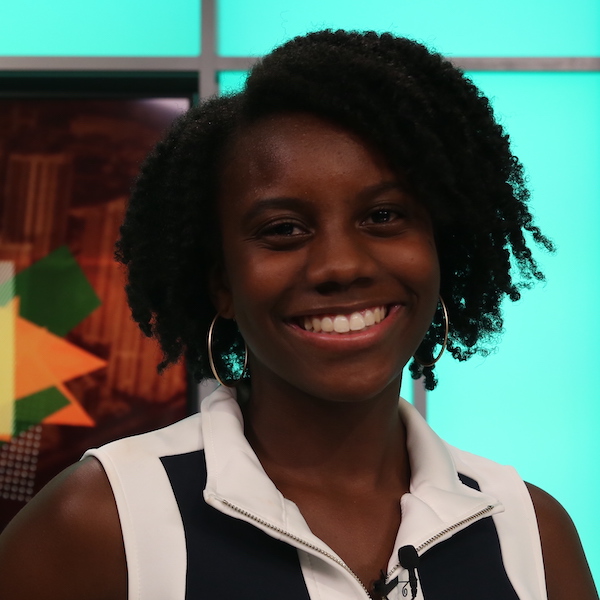 Being a Black woman living with nut allergies in America has granted me a unique perspective on the world. From an early age I was taught to be vocal and advocate for myself. With a nut allergy as severe as mine, my parents wanted to make sure I knew when to "speak up" and ask for the ingredients or to see a label. The stakes were too high for me to be shy or afraid. If I didn't "speak up" it could potentially cost me my life.
Although my self-advocacy all started with the intention of keeping me safe, it quickly developed as a part of who I am. I was prepared to voice my opinion and concerns because I knew that my voice matters. At the hair salon when the stylist was braiding my hair too tight, I spoke up. When a friend made an ignorant comment about the Deaf community, I spoke up. When the dance teacher didn't provide a link to tights in my skin tone, I spoke up.
However, sometimes I'm silent. I'm silent when kids would touch my hair in fascination. I'm silent when the surprised white woman compliments me on how "articulate" I am. I'm silent when the ice cream employee groans when I ask for a new ice cream scooper.
Sometimes I am silent to ease the burden of constantly speaking up.
Sometimes I am silent because I don't know where to start.
And sometimes I am silent because I'm just tired.
It is a fact that this country was not built with the intention of people like me succeeding or being included, which motivates me to play my part in changing it for generations to come. My time in college has definitely been conducive to that goal of pushing for diversity and inclusion, specifically in the entertainment industry. As a film student I believe in the power of storytelling, and how it is not only a medium of entertainment, but also for activism, education and representation.
It was not until I assumed the role of Executive Producer for the show "The Culture," the first and only show highlighting the Black experience here at UM, did I realize the influence of representation. Last season I implemented commercial breaks where we plug Black-owned businesses from across the nation to give new businesses promotion and exposure. Not only does  "The Culture" provide a much needed hub of networking and support to Black creators, entrepreneurs, artists and students, etc., but viewers love the breadth of topics discussed and the relatability of the fellow Black college students.
I'm actively working on projects that shake the table, and I cannot wait to share them soon. It is my full intention to create films and share stories of underrepresented communities and break the stereotypical mold of storytelling we've seen for so many years.