"We have to be more Mexican than the Mexicans and more American than the Americans, both at the same time! It's exhausting!" – Abraham Quintanilla, Selena, 1997
Austin, Texas, Sept 19 – Being raised as a first generation American, I always was taught to be proud of where I came from and know our culture from Mexico. The richness of having a community, a family full of Tia's, Tio's, Abuelos, neighbors that became family. That beauty that comes with being Hispanic and from such a vibrant and bright culture. What isn't really taught is how to communicate about disabilities of all kinds; mental, physical, visible, and nonvisible.
When my diagnosis of a physical disability came into play, there was a cultural outlook on not only myself but my family about how I was the pobrecita (poor thing) of the family. With those cultural elements of being proud of being Mexican and American, I was taught from a young age to be proud of being from two communities. However, no one really teaches you to be proud of being disabled and that it's okay to ask for help for one's needs.
Currently, we are celebrating National Hispanic Heritage Month, which recognizes the contributions made and the important presence of Hispanic and Latinx Americans in the United States and celebrates our heritage and culture. It is important to note this includes more than 5.4 million Hispanic/Latinx people living with a disability in the U.S.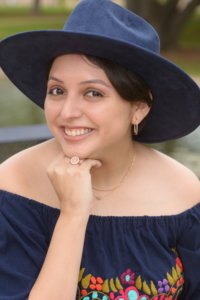 The education of having to learn about advocating for oneself when having a disability can be a challenge. The bigger challenge I found was educating myself on my disability in both languages and being able to expresses my needs to my Abuelos and familia that I have a condition and what it means. I especially had trouble when trying to relate how some cultural elements would change for me. How would I try and dance at my Quinceanera with all my family members? I will dance but I will be in a wheelchair, and that's okay! While I can travel and visit family members in Mexico, I would require certain accommodations.
Breaking that cultural barrier of having a disability and the negative stigma surrounding the word 'disabled' is difficult in a multicultural household but it is possible. I am a first generation American, daughter of Mexican-born parents, with a college education, and I just happen to have a disability that causes some physical and learning barriers. However, just like I am able to speak and advocate on behalf of my Latinx community, I now can speak and advocate for my disability in both languages. And knowing that I'm part of a community that grapples with these issues on a regular basis makes it easier to do so.
---
Alejandra Tristan is one of the inaugural Philanthropy Fellows in RespectAbility's National Leadership Program for Fall 2021, a paid internship funded by the MacArthur Foundation for people with disabilities who are interested in bringing their experience with disability to the philanthropic sector. RespectAbility is a nonprofit organization fighting stigmas and advancing opportunities so that people with disabilities can fully participate in all aspects of community. In addition, Tristan is pursuing her Master's in Public Affairs in Nonprofit Affairs at Arizona State University.