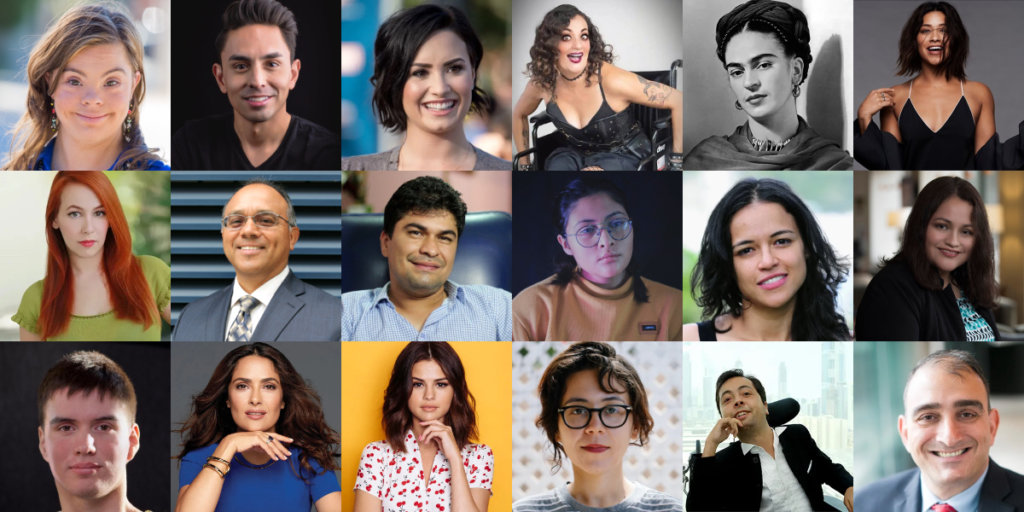 Rockville, Maryland, Sept. 15 – Today marks the first day National Hispanic Heritage Month, celebrated each year from September 15 through October 15. National Hispanic Heritage Month recognizes the contributions made and the important presence of Hispanic and Latinx Americans in the United States and celebrates their heritage and culture. It is important to note this includes more than 5.4 million Hispanic/Latinx people living with a disability in the U.S.
According to the Disability Statistics Compendium, released by Institute on Disability at the University of New Hampshire, there are 2,969,668 working-age Hispanic/Latinx people in the United States. Out of that number, 1,213,808 had jobs in 2019. This means that before the COVID-19 pandemic, the disability employment rate for working-age Hispanic/Latinx people with disabilities was 40.9 percent. This is 36.1 percent lower than the employment rate for working-age Hispanic/Latinx people without disabilities.
More recent data is not yet available, but it is not difficult to assume that the COVID-19 pandemic has increased these challenges. As captured in an NPR report on the disproportionate impact of COVID-19, "like African-Americans, Latinos are over-represented in essential jobs that increase their exposure to the virus."
This month also marks the start of a school year with students around the country returning to in-person learning after a year-plus long gap. In total, our nation's public schools serve 6,561,998 students with disabilities. That number specifically includes 1,826,344 Hispanic and Latinx students with disabilities. This means that fully 27 percent of all special education students in America are Hispanic/Latinx. And in some jurisdictions, such as the Los Angeles Unified School and New York City, Hispanic/Latinx students with disabilities comprise the majority of special education students.
Among English language learners (ELL), there are more than 760,000 students with disabilities, making up 15.3 percent of all ELL students. Their accommodation needs are compounded by the fact that many come from households that do not speak English at home, adding an extra challenge for parental interaction. It also can be harder to diagnose disabilities in children when they are English language learners.
While studies show many people within the Latinx and other communities hide their nonvisible disability due to negative stigmas, some celebrities are using their voice to share their stories, educating people about both visible and invisible disabilities. They are defying the statistics and have remained highly successful with their disabilities. Notable examples include actors Cristina Sanz, Danny J. Gomez, Gina Rodriguez, Michelle Rodriguez and Salma Hayek; artist Frida Kahlo; singers Demi Lovato and Selena Gomez; nonprofit founder Jeison Aristizabal.
We want to highlight the talents and contributions of our RespectAbility Lab alumni who have talked with us about their intersecting identities: Shireen Alihaji, Gisselle Legere, Roque Renteria and Diana Romero.
"I believe living between intersections creates an awareness for how nuanced the human experience can be," Alihaji said in an interview with RespectAbility. "Because there are so many layers to my experience, I'm reminded that there are so many layers to everyone's experience. Everyone carries so much history when they enter a room and there is value in that."
"There's often a trade off when multiple identities are present," Renteria added. "People want to focus on my Hispanic identity or my identity as a person with a disability and not examine both. However, I think we're reaching a point where creators are realizing there's an untapped authenticity existing within the concurrent exchange of both my identities."
We also want to shine the spotlight on current RespectAbility National Leadership Fellows Alejandra Tristan and Krista Ramirez-Villatoro, who have written personal reflections, as well as our Manager of Policy, Advocacy and Engagement Nelly Nieblas, and our Board members Vincenzo Piscopo of United Spinal, Jaime H. Pacheco-Orozco of the City of Los Angeles Department on Disability, and Professor Victor Pineda.
"People with disabilities really don't need your charity: people with disabilities need opportunities, and once you give them opportunities, they can add value to you, to society, to organizations and all that," Piscopo said. "Having people with disabilities in the workforce is not just a nice thing to do, but actually a very smart thing to do."
Our nation's economy is strongest when it is inclusive of the value that diverse talent brings to the workplace. These individuals are making a difference in how audiences, both Latinx/Hispanic and non-Latinx/Hispanic, perceive disabilities. Additionally, companies including Bank of America, Coca-Cola, Pepsi, J.P. Morgan Chase, Walmart and others exemplify these values and have specific programs to hire, cultivate and promote people with disabilities. What these businesses have found is that employees with disabilities are loyal, successful and help them make more money.
The celebrities mentioned above are especially important to acknowledge during Hispanic Heritage Month. However, their work should be valued and appreciated year-round. RespectAbility will be highlighting additional Hispanic and Latinx celebrities with disabilities throughout the entire month. View this page for more information. They are each perfect candidates for RespectAbility's #RespectTheAbility campaign, which is shining a light on individuals with disabilities who are changing the landscape for employment of people with disabilities.