Rockville, Maryland, Sept. 18 – Workforce development for people with disabilities has not only been Jaime Pacheco-Orozco's job for the past twenty years but also his passion. The Assistant Executive Director of the City of Los Angeles Department of Disability, Pacheco-Orozco manages the day-to-day operations of the department and oversees the budgetary, legislative and strategic planning processes. Put simply, however, his job is to ensure that people with disabilities are afforded equal access to and opportunity for fully integrated employment and education.
Pacheco-Orozco earned both his undergraduate and graduate degrees from Yale University, and serves as the Chair of the Yale Alumni Schools Committee for the Central Los Angeles area. As a person with disabilities himself, he understands well the misconceptions and stereotypes held by society towards this population: he was born with a congenital hip disorder (which required hospitalization and leg braces to adjust), has a history of stuttering, and developed epilepsy as a result of a traumatic brain injury.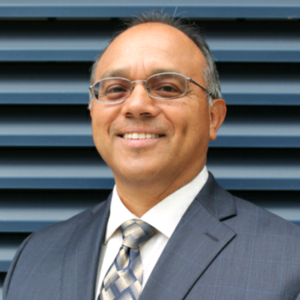 The former Division Chief of the City's Workforce Development System, Pacheco-Orozco has long held the belief that all individuals have the right to be productive and contributing members of their communities, and has championed workforce initiatives for unhoused individuals, ex-offenders and people with disabilities. Working with staff and community partners, he has developed and expanded access to disability etiquette training and certification programs, job readiness and vocational training programs, and educational services and accommodations. He also established the Workforce Development System of the City of Los Angeles as the Employment Network for the Social Security Administration's Ticket to Work program. Currently, Pacheco-Orozco serves on the RespectAbility Board of Advisors and works closely with RespectAbility California on workforce development and employment opportunities.
Just 39.4 Percent of Working-Age Hispanic and Latinx People with Disabilities Are Employed
As the country observes National Hispanic Heritage Month, which began September 15, 2020 and ends October 15, 2020, it is important to note that there are 5.2 million Hispanic and Latinx people with disabilities living in the U.S.
The Disability Statistics Compendium, released by Institute on Disability at the University of New Hampshire, shows that in the economic expansion prior to the COVID-19 pandemic, just 39.4 percent of working-age Latinx people with disabilities had jobs, compared to 76 percent of Latinx people without disabilities. In total, out of 2,915,754 working-age Latinx people with disabilities, only 1,149,092 had jobs pre-pandemic.
Pacheco-Orozco is actively working to change these statistics. Speaking during the "Leadership: Making a Difference for the Future" panel for RespectAbility's ADA30 Summit in July 2020, he shared that he strongly believes that the onus should be on public entities to serve all their constituents as fully as possible: "Oftentimes the onus is placed upon the constituency to learn to self-advocate. What I think we need to be able to do is to work within our own systems to teach our folks to be receptive to listen to others. … I think it's incumbent upon public entities to make a concerted effort to educate their staff on how to listen and respond to the needs of people with disabilities."
He later added that disability inclusion within these entities will help to progress this goal. "I really think it's critically important not so much for people with disabilities to engage the public entities but really about public entities making a concerted effort to ensure that their leadership, that their departments, are filled with people with disabilities," he said. "It should not be the department of disability that has the employees with disabilities, it should be every single department."
Before working for the City of Los Angeles, Pacheco-Orozco sat on the School Site Council for the school that his children, both of whom have disabilities, attended and as the Vice Chair of the California Committee on the Employment of People with Disabilities, as an appointee of the Speaker of the California Assembly.
In sharing his journey of disability advocacy, Pacheco-Orozco explained, "As we say in the disability community, "nothing about us without us." That is why, as my mentors told me many times, I believe we each have an obligation to advocate for others particularly if we're able to be a voice for them. And that really is how I came to be involved in public service."