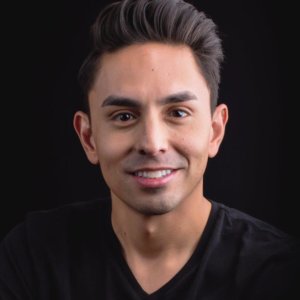 Los Angeles, California, June 3 – Danny J. Gomez is an actor, model and advocate for authentic casting in Hollywood. Born and raised in New Orleans, Louisiana, Gomez was far away from the storied Hollywood sign and its accompanying industry opportunities. However, distance did not stop Gomez from pursuing his dreams.
Inspired by his favorite show at the time, Entourage, Gomez packed up his dreams and clothes and left the crawdad capitol, headed westward toward the Golden State. Gomez promised himself to make acting his top priority, but over time, he let the distractions of the industry detour his trajectory. It wasn't until he acquired his disability, paralysis from a spinal cord injury, that he reevaluated his life and returned to fulfill his old promise.
Since then, Gomez has stayed true to his word and attached several acting credits to his name—most notably his appearance on NBC's New Amsterdam where he played a paralyzed pilot. He has also participated in the Easterseals film challenges multiple times and continues to book acting roles.
Gomez has been recognized for his acting prowess. Among his numerous honors, Gomez was awarded the Christopher Reeve Acting Scholarship at the 2020 Media Access Awards.
Wanting to see more actors with disabilities in starring roles, Gomez addresses the importance of casting disabled people in disabled roles. The nuances of acquiring a disability are "things that I think a nondisabled person, as great as an actor as you can be, and as much research as you've done, you can't really tap into that," he said during a RespectAbility virtual event in fall 2020, Ensuring Authentic Representation of Hispanic and Latinx Disabled People in the Entertainment Industry.
When asked what drives his advocacy, Gomez discussed the lack of representation in the industry. "When I became an actor, after I became disabled, I noticed that there were no regular people roles," he said. "Everything was the depressed veteran or the suicidal guy who's done with his life."
There are more than 358,000 people living with spinal cord injuries in the United States, and according to the National Spinal Cord Injury Statistical Center, there are 17,810 new cases each year. And even before the COVID-19 pandemic, only 27 percent of people with spinal cord injuries were employed 10 years after injury. Ensuring authentic media portrayals of individuals with a spinal cord injury – including in typical roles like the doctor, judge and teacher – can help change these statistics.
Along with the peccancies made by casting directors when working with actors with a disability, Gomez also understands the similar policies that affect his Colombian-American identity.
"When I moved to LA, the only Hispanic roles offered portrayed Mexicans. Casting directors criticized my accent for being too 'White' or 'not Mexican enough,'" he commented.
While Gomez has made strides, he was candid about some of the setbacks he has experienced while acting with a disability. Perhaps most egregious are the numerous instances of inaccessibility he has encountered. One experience Gomez highlighted was the lack of appropriate restroom accommodations for talent with disabilities.
"While on set for a commercial, I was unable to find an accessible restroom. All the other actors on set had access to a bathroom and trailers, but the company who decided to shoot didn't even consider the needs of someone with a disability," he revealed.
With the new media landscape that is forming, hopefully Gomez's career continues to blossom, and he and other talented performers will form the vanguard ushering in a new, more inclusive industry.