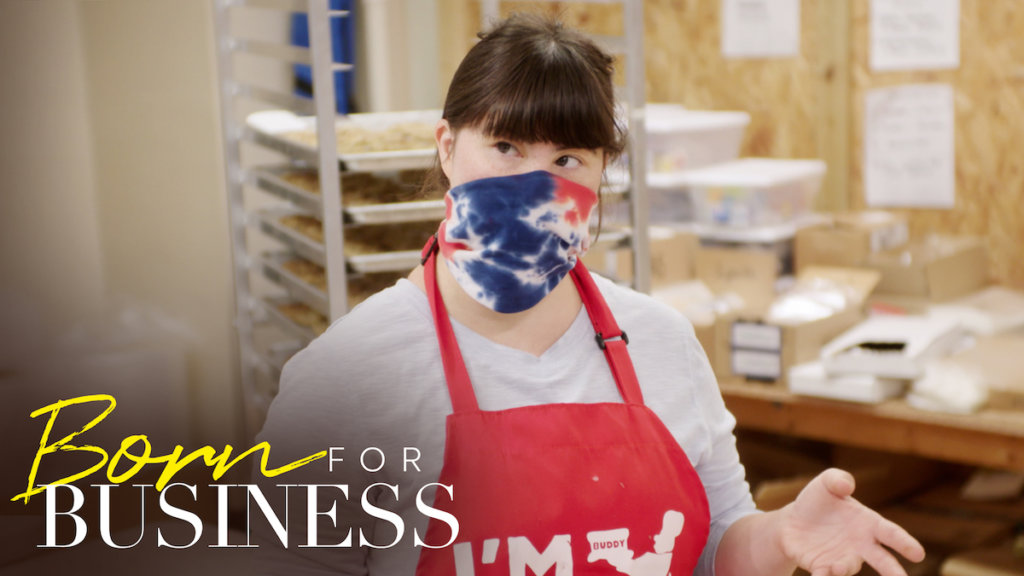 Los Angeles, August 16 – Hailing from Boston, Collette Divitto owns a successful business called Collettey's Cookies. She was born with Down syndrome, and, like for all business owners, it took a lot of hard work and determination to make her business what it is today. Collette and her company are featured on Peacock and CRAVE's upcoming unscripted show Born For Business.
Collette has loved baking since the age of four but became incredibly passionate about it during freshman year of high school while taking a baking class. After attending Clemson University, she moved to Boston and said one of the hardest parts was finding a job.
"I spent hours trying to find jobs," said Collette. "I got emails saying I wasn't a good fit."
Collette was under the impression that her disability was the main reason she was not being hired, so she set out to prove that people with disabilities are just as capable as everyone else. She decided to take matters into her own hands by opening Collettey's Cookies, which prides itself on its tasty treats and hires employees with various disabilities.
"My company is not just about baking cookies," said Collette. "It is about creating jobs for people with all kinds of disabilities."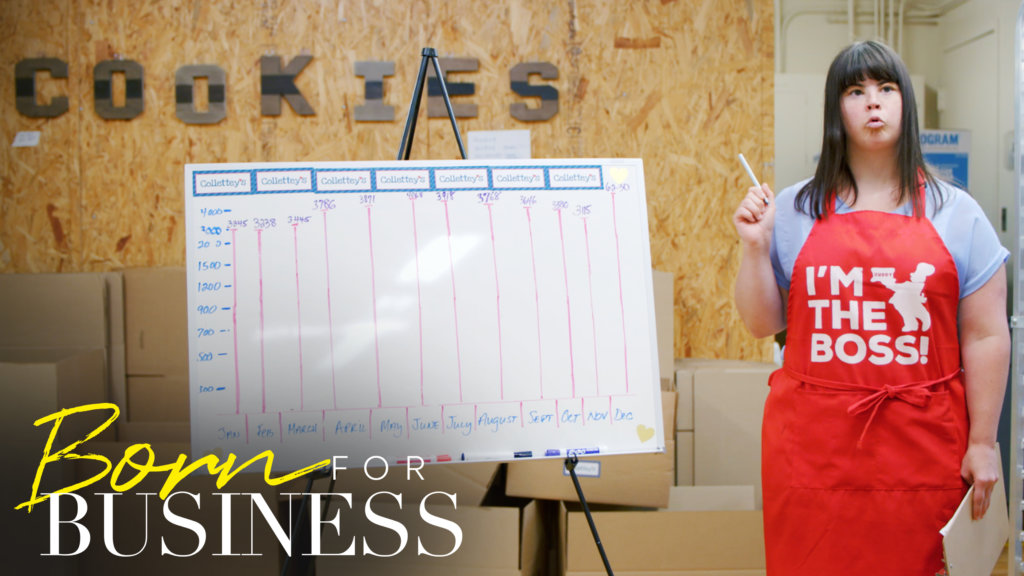 Even before the pandemic, she said this was important to her. She hires, trains, and provides work for a variety of people with disabilities because she knows how hard it can be for disabled people to find employment.
"I have been down that path," she said. "I know exactly how they are feeling. It is not that easy to find jobs for people just like me."
According to the Bureau of Labor Statistics, people with disabilities are self-employed at a rate nearly twice that of their nondisabled peers. That is because people with disables, by definition, need to find new and less traditional paths to success. In fact, as of the 2019 American Community Survey, approximately 700,000 workers with disabilities were self-employed, enjoying the flexibility and opportunities that entrepreneurship provides. That leads to determination and innovation – key features of Born For Business – and what viewers need as society enters unprecedented times. Approximately 70 percent of people with disabilities want to work and thousands could become entrepreneurs if they can develop their skills and access capital.
When asked how she finds the people with disabilities to hire, Collette said that since her store has been on the news and TV, some people have found out about her and her amazing cookies and job opportunities.
They also know about her and her story from social media. Besides hiring people with disabilities, Collette hopes her story will inspire anyone in the disability community who is feeling rejected. She hopes to show others that things can get better and inspire and motivate them.
"I want to show people with disabilities that there are opportunities out there to fit in, make friends, work, and be independent. No matter who you are, you can make a difference in this world."
Collette said her dream would be getting one of her cookies featured in an ice cream flavor like at Ben & Jerry's. She also would love to sell cookies at stands during concerts or sporting events in Boston.
Besides creating jobs for people with disabilities, Collette's other favorite part of her business is working in the nonprofit that she started. She loves doing zoom calls and speaking engagements. As part of her nonprofit, Collette teaches classes, includes one called 'My Path To Independence. Collette also has a YouTube channel where she demonstrates how to bake multiple tasty pastries.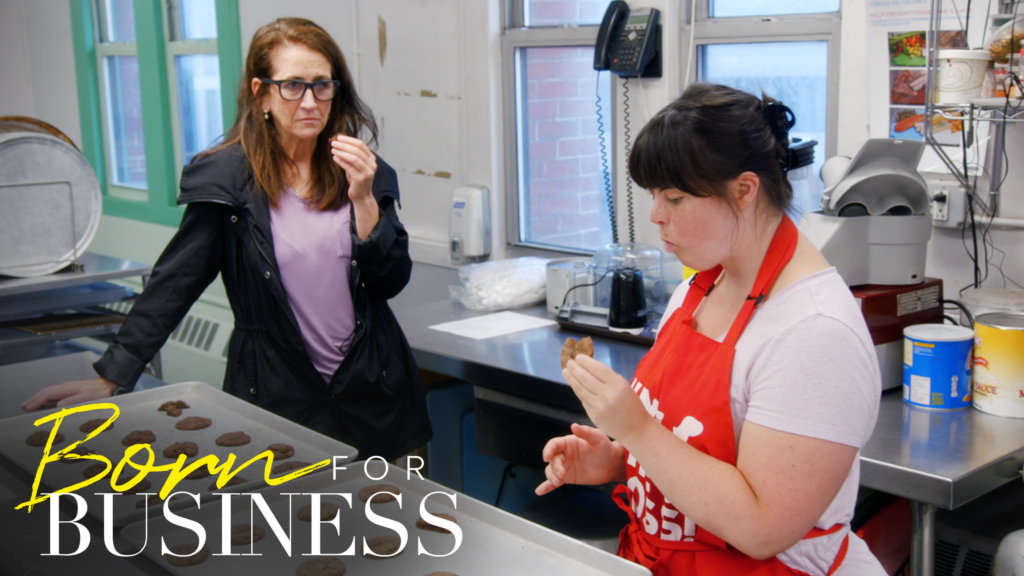 Collettey's Cookies makes all kinds of cookies, including their trademark, which is a chocolate chip-cinnamon cookie. They also make peanut butter-flavored dog treats. Collettey's Cookies takes online orders and ships their products directly to you.
Collette and her business will be featured on the upcoming reality show Born for Business, which also will feature three other business owners with various disabilities. Born For Business, which features talented and diverse entrepreneurs with disabilities, creates a paradigm shift for people with disabilities because it is authentic and shows what people with disabilities CAN achieve. At the same time, it does not sugar coat it. It shows stories of resilience and innovation that will have universal appeal as they are perfectly timed for a moment when people are struggling to get past the challenges of this time.
Born For Business is produced by Shopify Studios and Bunim/Murray Productions, the Emmy Award-winning creators of Born This Way. Tobi Lütke, Pam Silverstein, Gil Goldschein, Jonathan Murray, Julie Pizzi, Erica Ross, Jonathan Stern, and Laura Korkoian serve as executive producers and Jacob Lane and Millee Taggart-Ratcliffe serve as co-executive producers.
All 10 episodes of Born For Business will stream on Peacock (USA) and CRAVE (Canada) starting August 23, 2021.
Visit shopify.com/born-for-business to learn more. Follow #bornforbusiness on social media for more.