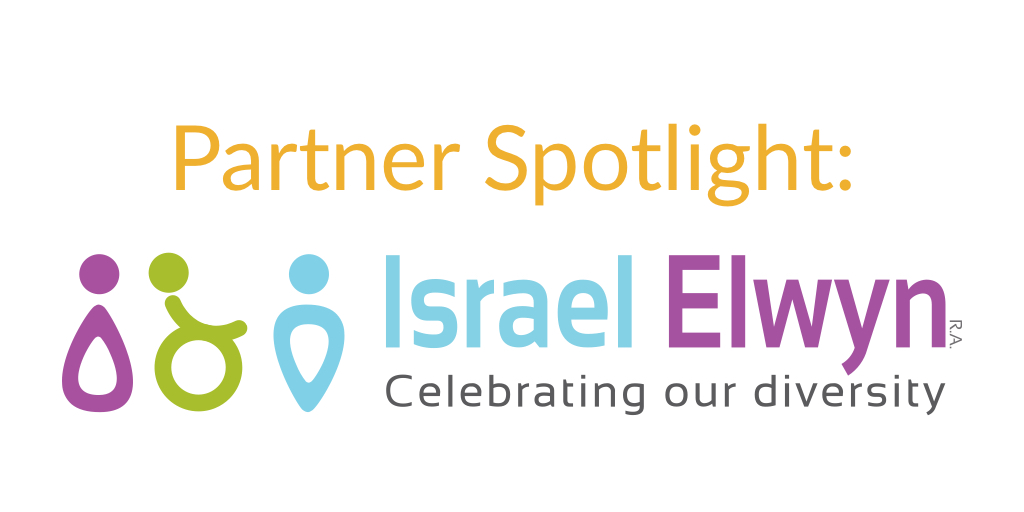 Israel Elwyn (IE), an award-winning nonprofit based in Israel, provides a wide range of supports for people with disabilities. In pursuit of a just and accessible society, IE serves approximately 5,200 individuals with disabilities of all ages. The organization "foresees a society in which individuals with disabilities will be citizens with equal rights; a society in which we all aspire to determine our own future and way of life."
This article could only cover a sample of offerings from Israel Elwyn, so check out their website for additional information.
IE operates Accessible Legal Services for Persons with Disabilities, an esteemed pilot program launched by the Israeli Ministry of Justice and JDC-Israel Unlimited. The program creates tools and trains legal professionals to improve communication between individuals with disabilities and legal professionals. Making the judicial system more accessible for people with disabilities allows for more just representation. This program has already won two prestigious awards – the Network of Jewish Human Service Agencies Pillar Award and the Zero Project award.
One of IE's guiding values is self-advocacy. The organization's Self-Advocacy Movement trains individuals with intellectual and developmental disabilities in self-representation skills through peer-led group sessions. These sessions advance individuals' ability to fulfill their needs and desires.
The Mosaic Program, one of IE's programs for young adults, supports those exempt from military service as they volunteer in the National Service and beyond. The support system provided by the Mosaic Program allows volunteers to contribute to their community, similarly to their peers. According to David Marcu, Senior CEO of IE, "not doing military service in Israel can be very stigmatic. And it's not just the stigma of not doing it; it's the fact that you make connections that you often turn to when looking for future opportunities."
IE's Open-Door Employer initiative has empowered more than 2,000 employers to hire people with disabilities. IE's multidisciplinary staff at the Job Placement Program work with job seekers with disabilities to identify personal strengths and determine the best job placement. The Open-Door program is a win-win for employers and employees. Employers participating in the program are encouraged to put a sticker on their door to showcase their commitment to inclusion.
As a self-described learning organization, IE has demonstrated its willingness to alter internal attitudes to remain aligned to its vision. As Marcu said, "one of the hardest things for us to do when we moved to a model in which disability is first and foremost an issue of human rights was to retrain all the professionals to say you don't necessarily know better. Your job is to provide the support so that people can achieve what they want, and what they believe is their dream and what they believe is their future. You're not there to tell people what they should do with their life."
Marcu is non-visibly disabled; however, his motivation to work in a disability-related field stems from his late uncle. Marcu observed firsthand the positive impact of a robust support system and appropriate accommodations on someone with a disability. Marcu's uncle was the first completely blind lawyer admitted to the Pennsylvania Bar. Since there were no braille law textbooks at the time, his uncle's mom read class materials aloud. As a result, Marcu said, "I truly was able to, by example, see somebody who was completely able to function in normal life because of the support he got both from his family and guide dog."