Selma Blair is an American actress who is best known for Cruel Intentions, Legally Blonde, the Hellboy series and the show "Zoe, Duncan, Jack and Jane." She also has an active life in fashion. Blair has worked with fashion icons such as Chanel, GAP, designers Marc Jacobs & Christian Siriano, and magazines such as Vanity Fair, Glamour and Vogue.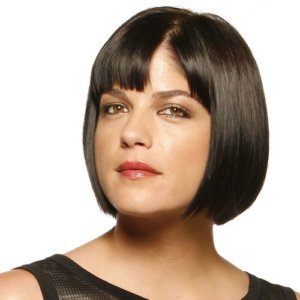 In August 2018, Blair was diagnosed with multiple sclerosis. She announced it on Instagram the following October. "I am disabled," she
posted
. "I fall sometimes. I drop things. My memory is foggy. And my left side is asking for directions from a broken GPS. But, we are doing it. And I laugh and I don't know exactly what I will do precisely. But, I will do my best."
Multiple sclerosis affects between 850,000-915,000 people in the United States. It affects women three more times than men. It can appear in any age, but it is more common among people as young as 20 and as old as 60 for when they are diagnosed. Moreover, it is not uncommon for people to get disabilities later in life. As of 2002, 25.2 percent of adults acquired their first disability between the ages of 45 and 64. Between seven and nine percent of those who first inquire disabilities are children. Common disabilities include musculoskeletal injuries, cancer (70,000 people between 20-40 each year), depression, heart problems and nerve system disorders (200,000 people before 65), such as multiple sclerosis.
Multiple sclerosis has affected Blair's walking (using a cane to walk with) and speech (also known as spasmodic dysphonia, which affects the vocal muscles). However, until her diagnosis, doctors never took Blair's concerns seriously. "I was really struggling with, 'How am I gonna get by in life?'" she said. "And not taken seriously by doctors, just, 'Single mother, you're exhausted, financial burden, blah, blah, blah.'"
Blair isn't the only woman who hasn't been taken seriously by doctors about health concerns. It has become a common problem. According to a survey from the National Pain Report, more than 90 percent of women with chronic disabilities believe there is a harsh discrimination between them and men when it comes to treatment. Forty-nine percent of women feel that female doctors understand their pain better than male doctors. As of 2008, women were 13-25 percent less likely than men to receive medicine for pain.
Blair wants to show the world how anyone can live with multiple sclerosis, documenting it on Instagram. In early 2019, Blair made an iconic return to the public at the Academy Awards with a Ralph & Russo dress and her cane. The public and the disability community gave her praise for both her style and being a role model for the disability community. Blair also wants to contribute to the disability community by creating a fashion line of accessible clothing. She told Vanity Fair, "I would like to partner with someone like Christian Siriano on a line for everyone—not just people who necessarily need adaptive clothing, but for those who want comfort, too. It can still be chic. You shouldn't have to sacrifice style. Like, let's get elastic waistbands to look a little bit better."
During her interview with Good Morning America, she was in the midst of an attack. She told anchor Robin Roberts, "It is interesting to put it out there, to be here to say, 'This is what my particular case looks like right now.'" She also joked, "No one has the energy to talk when they're in…flare-up. But I do 'cause I love a camera!"
Just 34.6 Percent of Working-Age Women with Disabilities Are Employed
More than 20.9 million women live with a disability in the U.S., including more than 10.2 million of which are working-age (18-64).
Fully one-in-five Americans have a disability and studies show that most of them want to work. Yet 70 percent of working-age Americans with disabilities are outside of the workforce. Only 34.6 percent of working-age women with disabilities (3.5 million) are employed in the U.S. compared to 82.5 percent of working-age women without disabilities. This is in line with the rest of the country, with fully one-in-four American adults having a disability just 37 percent of those who are working-age being employed, despite polls showing that most of them want to work. This leads to approximately 22.6 percent of women with disabilities living in poverty compared to 14.7 percent of women without disabilities.
Blair is proving that people with disabilities, with the right support, can change these statistics.
Leading the Way
Role models such as Blair make a big difference in setting high expectations for people who acquire disabilities. Our nation's economy is strongest when it is inclusive of the value that diverse talent brings to the workplace. Haben Girma became the first Deafblind person to graduate from law school when she earned her degree from Harvard Law School in 2013. Harriet Tubman had epilepsy, performer Selena Gomez lives with lupus, business leader and Shark Tank superstar Barbara Corcoran is dyslexic and gymnast Simone Biles has ADHD. Each of them, like Blair, is a positive role model for success.
All throughout Women's History Month, we will post pieces about female role models with disabilities. These women are featured examples of RespectAbility's #RespectTheAbility campaign, which highlights successful individuals with disabilities, as well as companies that employ people with disabilities. Read more today: