Honoring Women with Disabilities During Women's History Month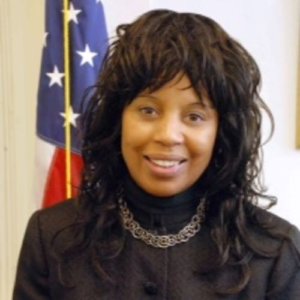 Janet LaBreck is a pinnacle of change for people with disabilities. Having served as the first African American Commissioner for both the Rehabilitation Services Administration (RSA) as well as the Massachusetts Commission for the Blind, she has extensive knowledge of the political sphere. LaBreck overcame significant odds to become a wildly successful pioneer of change. 
LaBreck first noticed her gradual loss of vision as a child when she started having difficulty seeing at night, reading the blackboard and her school textbooks. She would struggle to read aloud in class, sometimes "[guessing] the next word, which usually turned out to be incorrect."
Teachers initially perceived this as a behavioral issue rather than the onset of LaBreck's declining vision. When a teacher realized that LaBreck might be having trouble seeing rather than acting out, she went for a vision exam. It took two years for her and three of her siblings to be diagnosed with retinitis pigmentosa (RP). LaBreck contends that acceptance of her disability was a long journey lasting from childhood to adulthood. After learning skills that enabled her to perform tasks in non-visual way and meeting people who also were living with vision loss, she was able to accept her disability.
Perkin's School for the Blind Provided Athletic and Musical Opportunities Not Afforded at Public School
Following LaBreck's diagnosis, she spent seven years at Perkin's School for the Blind. They were formative years for her. She says her most memorable experiences of the time were the relationships she made and the confidence she gained from her peers and teachers who promoted academic accomplishment and recreational participation.
She took what she learned from Perkin's to her public high school in Massachusetts, with the affirmation that she could achieve success. Though Perkin's was a "lovely experience,", being away from home initially proved difficult. Transportation home was expensive, so she could not go home on weekends and most holidays. LaBreck was happy to have had her brother and sister with her at Perkin's as they provided her a source of strength and support during difficult times.
The recreational experiences she was afforded at Perkin's also helped her to feel more at ease. With her brother, she developed an interest in athletics and music she never had the opportunity to develop in her public school. They both held national track and field records and competed against schools for the blind as well as public schools. LaBreck maintains the importance of these activities. "They can influence confidence, self-esteem, and physical health." She promotes the importance of social and recreational participation of people with disabilities in social and recreational experiences in hopes to "[change] the paradigm of excluding people with disabilities from interacting with peers and [their communities in] activities available to non-disabled people. LaBreck currently serves on the board of trustees for Perkin's.
After Perkin's
After graduating from her public high school, LaBreck achieved higher education earning a Bachelor of Arts in Human Services from the University of Massachusetts Boston, a Master of Education degree from Springfield College, and an Honorary Doctorate of Humane Letters from the New England College of Optometry.
LaBreck even had a low vision clinic named in her honor at the New England College of Optometry. The Janet L. LaBreck Center for Low Vision Rehabilitation educates optometrists about the practice of low vision services and allows people with low vision to receive high quality eye care services. The center coincides with her own goals, using today's emerging technology to increase independence, self-sufficiency and employability of those with vision loss. Coming from poverty, LaBreck saw it as her only means of achieving economic self-sufficiency.
LaBreck stresses the importance of education, saying it is "vital to equipping people with disabilities with the tools and strategies for becoming knowledgeable, confident and qualified sources of talent to our nation's workforce." She also said education opens doors that historically have been closed to the disabled community. While there is still a long way to go in terms of increasing graduation rates for people with disabilities it is essential that we prepare current and coming generations for a more inclusive labor market. "With [education], I knew I could be successful. That I could be a leader."
LaBreck's Government Work
With LaBreck's passion for education, it makes sense she would cite being appointed by President Barack Obama as Commissioner of the RSA within the Department of Education as her proudest achievement in her life as an advocate. LaBreck led the RSA in advocacy and promulgation that resulted in partnerships with the disabled community and key stakeholders to create an unprecedented modernization of vocational rehabilitation regulation. As commissioner, she oversaw the RSA's multi-billion-dollar budget to help people with disabilities lead more independent lives. LaBreck also cites being appointed by Gov. Duval Patrick to serve as Commissioner for the Massachusetts Commission for the Blind (MCB) — a position previously held by Helen Keller — as another achievement. As commissioner of the MCB, LaBreck established an extraordinarily successful summer internship program to help the legally blind join the workforce. She was extremely honored to have the opportunity to serve in both administrations as a national leader and advocate.
LaBreck's Next Steps
Most would find it difficult to top a position working for the president of the United States but LaBreck is anything but like everybody else. She recently founded Synergy Consulting Partners, LLC, along with two national thought leaders. Her partners have personal executive experience in federal government, state government, and private corporations, specializing in vocational rehabilitation. Their mission is practical and sustainable solutions that are result-driven, win-win partnerships with an aim for mutual benefit, innovative services, and the ultimate improvement of society. The organization incorporates agency personnel, the disabled community and their family members in order to increase efficiency and promote innovation and excellence in rehabilitation services to enhance the opportunity for improvement, independence, and self-sufficiency.
When asked what encourages her to strive for more, LaBreck asserts that "rather than [more, she strives for] equality and quality of life." She says it keeps her focused on the ways she can help others by partnering with individuals and programs that support policies, practices, and procedures that help people, and especially women, with disabilities to move toward full inclusion and community integration.
Just 34.6 Percent of Working-Age Women with Disabilities Are Employed
More than 20.9 million women live with a disability in the U.S., including more than 10.2 million of which are working-age (18-64).
Fully one-in-five Americans have a disability and studies show that most of them want to work. Yet 70 percent of working-age Americans with disabilities are outside of the workforce. Only 34.6 percent of working-age women with disabilities (3.5 million) are employed in the U.S. compared to 82.5 percent of working-age women without disabilities. This is in line with the rest of the country, with fully one-in-four American adults having a disability just 37 percent of those who are working-age being employed, despite polls showing that most of them want to work. This leads to approximately 22.6 percent of women with disabilities living in poverty compared to 14.7 percent of women without disabilities.
Women of Color with Disabilities Continue to Face Additional Barriers
The 2018 Annual Disability Statistics Compendium Supplement does not have female employment disaggregated by race. However, with more than 7,500 African Americans with disabilities leaving the workforce last year, it is likely that women of color with disabilities have additional barriers.
There are more than 5.6 million African Americans living with a disability in the U.S. Out of more than three million working-age African Americans with disabilities, barely 934,589 have jobs. According to the Compendium, just 28.6 percent of U.S. African-American civilians with disabilities ages 18-64 living in the community had a job, compared to 73.7 percent of African Americans without disabilities.
Today there are 1.1 million African American students (K-12) with diagnosed disabilities in America; however, the deck is stacked against them. Due to redlining and other factors, many of them go to highly under-resourced schools that do not have enough special educators. Moreover, while it is easy to see and understand when someone is deaf and/or blind, frequently "invisible disabilities" such as ADHD and dyslexia are not diagnosed and students do not get the supports, they need to achieve.
Frustrated, students with undiagnosed or addressed disabilities can act out and become suspended. Studies show that when students miss too many days, they get so far behind in class that it can lead to them dropping out of school and entering the school-to-prison pipeline. Today there are more than 750,000 people with disabilities behind bars in America. Indeed, half of all women who are incarcerated in America have a disability. The majority of them do not have high school diplomas, are functionally illiterate and are people of color. There are more approximately 150,000 people who are deaf incarcerated today, and approximately the same number are blind.
Overall, only 66 percent of students with disabilities graduate high school compared to 84 percent of students without disabilities. However, only 62 percent of black students with disabilities graduate high school compared to 76 percent of black students without disabilities.
Leading the Way
Our nation's economy is strongest when it is inclusive of the value that diverse talent brings to the workplace. Haben Girma became the first Deafblind person to graduate from law school when she earned her degree from Harvard Law School in 2013. Harriet Tubman had epilepsy, performer Selena Gomez lives with lupus, business leader and Shark Tank superstar Barbara Corcoran is dyslexic, and gymnast Simone Biles has ADHD. Each of them, like LaBreck, is a positive role model for success.
LaBreck's own first Vocational Rehabilitation Counselor discouraged her from pursuing a degree because she would be the first in her family to do so. In response to the experience, LaBreck said, "Historically, women with disabilities have been discouraged from challenging perceptions or decisions made about us."
It's critical for women to be empowered by their own determination to choose their destiny by working with people who invest in them rather than put them down, she added. LaBreck hopes that women with disabilities will take advantage of the opportunities that can benefit their futures despite any uncertainties. She hopes her own story can provide an example of self-determination and not letting anybody else determine your fate regardless of your ability, race, socio-economic status, or anything else. Her own philosophy is: "Sometimes in life, adversity and barriers can become a pathway to opportunity and success." Helen Keller and Mary Elizabeth Switzer are her greatest inspirations. Both women made significant strides regarding independence for people with disabilities. With LaBreck's profound and numerous achievements, her name is just as fit to be listed among their ranks.
All throughout Women's History Month, we will post pieces about female role models with disabilities. These women are featured examples of RespectAbility's #RespectTheAbility campaign, which highlights successful individuals with disabilities, as well as companies that employ people with disabilities. Read more today: