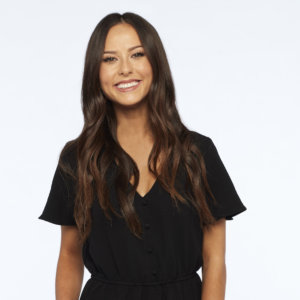 Los Angeles, CA, May 27 – Making history as the first Deaf or hard of hearing contestant on ABC's iconic dating series, The Bachelor, Abigail Heringer has pioneered a new direction of diverse production in authentic and intersectional entertainment. The representative progress that has been made for AAPI television personalities and people with disabilities on-screen is largely separate and extraneous. However, Heringer celebrates her multidimensional identity by educating others and welcoming a new age of inclusive conversation.
In RespectAbility's recent event titled, "Celebrating Representation and Inclusion of Disabled AAPI in Media," a virtual panel hosted by diversity advocate and entertainment thought leader, Vanni Le, Heringer offered her nuanced narrative.
"Growing up, I didn't see a lot of disability representation in general, and because a lot of times it is 'black and white,' I didn't really see a situation like mine," she said. She reminisced to the set of The Bachelor with an inspired perspective, reflecting on the power of conversation. Her openness and transparency with her disability was received with genuine interest and support from ABC's production team, as well as the network's viewers. In Heringer's experience, having the courage to discuss the differences in individuality and identity that make entertainment uniquely influential is the key to expanding the stories shared on our screens.
According to the data of the USC Annenberg Inclusion Initiative, led and championed by Dr. Stacy Smith, only 44 of the top 100 films last year starred an Asian American or Pacific Islander, 14 of which were Dwayne "The Rock" Johnson. This study further highlighted  the compounded inequities of intersectionality, as only six of those leading metrics were female. The erasure of diverse perspectives in entertainment is dangerous for the wellbeing of the AAPI community, especially as Asian American hate crimes are on an alarming rise.
Upon expert analysis of police records, the Center for the Study of Hate & Extremism at California State University, San Bernardino found a 164% increase in anti-Asian hate crime reports in the first quarter of 2021 versus the winter of 2020 in major American cities. Now more than ever, television development teams have the power to be a driving force for peace with authentic AAPI representation. Dr. Smith reflected on the power of her team's research findings, saying, "we actually found that much of the storytelling prevalence and portrayal of the AAPI community can contribute to norms, perceptions, beliefs and attitudes that are not only biased and prejudicial, but could lead to societal harm."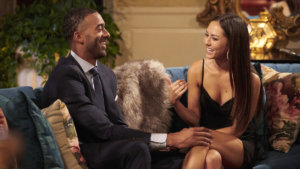 Heringer's celebratory role on The Bachelor, where she was not only cast on one of the most competitive reality shows of all time, but was also a fan-favorite, winning the coveted first impression rose, has shown how naturally empowering people with multifaceted identities can be when given the chance. She hopes to have opened a door of accessibility for people needing accommodations and other AAPI individuals moving into a year of crucial social change galvanization.