Los Angeles, CA, Oct. 15 – Nelly Nieblas has been going against the grain her entire life. As a first-generation Latina with a physical disability, Nieblas was raised to be independent and speak up for herself by her family, yet she found herself consistently being met by society's low expectations of her due to false and negative stigmas attached to her intersectional identities of being both Latinx and Disabled. Through years of hard work and exceeding those societal expectations, Nieblas has made it her life mission to not only "make the outsider become the insider," but to ensure people with disabilities have opportunities to be fully involved in the community.
At the core of Nieblas' policy work is her commitment to bringing more inclusion and equity to the education system. Emphasizing that a wholistic education is a key element to success, Nieblas advocates for people with disabilities to have full access to the support systems they need to complete their education and set themselves up for success to enter the workforce and have their own self-determined reality. In addition, Nieblas underscored the importance of being active members in their lives and not being dependent on the social safety net.
Society portrays disabled people as one-dimensional and this idea often comes from the media's portrayal of disability. Many people don't experience disability firsthand whether it's the individual having a disability or in your inner circle. This contributes a lot to the way, especially Western society, views disability.
"This leads to a life of not being exposed to other people with disabilities and the richness of living a life with a disability," Nieblas said. "Because there is a richness, there is a resilience that is not resilience for the sake of inspirational porn, but the resilience of loving life, because of who you are."
Nieblas does not want to be the person who is at the auditorium to share her story just to inspire people. However, she understands that by sharing her story, that is how people learn about disability, noting that it is important of people with lived disability experience to share these perspectives.
Currently, we are celebrating National Hispanic Heritage Month, which recognizes the contributions made and the important presence of Hispanic and Latinx Americans in the United States and celebrates our heritage and culture. It is important to note this includes more than 5.4 million Hispanic/Latinx people living with a disability in the U.S.
A Focus on Workforce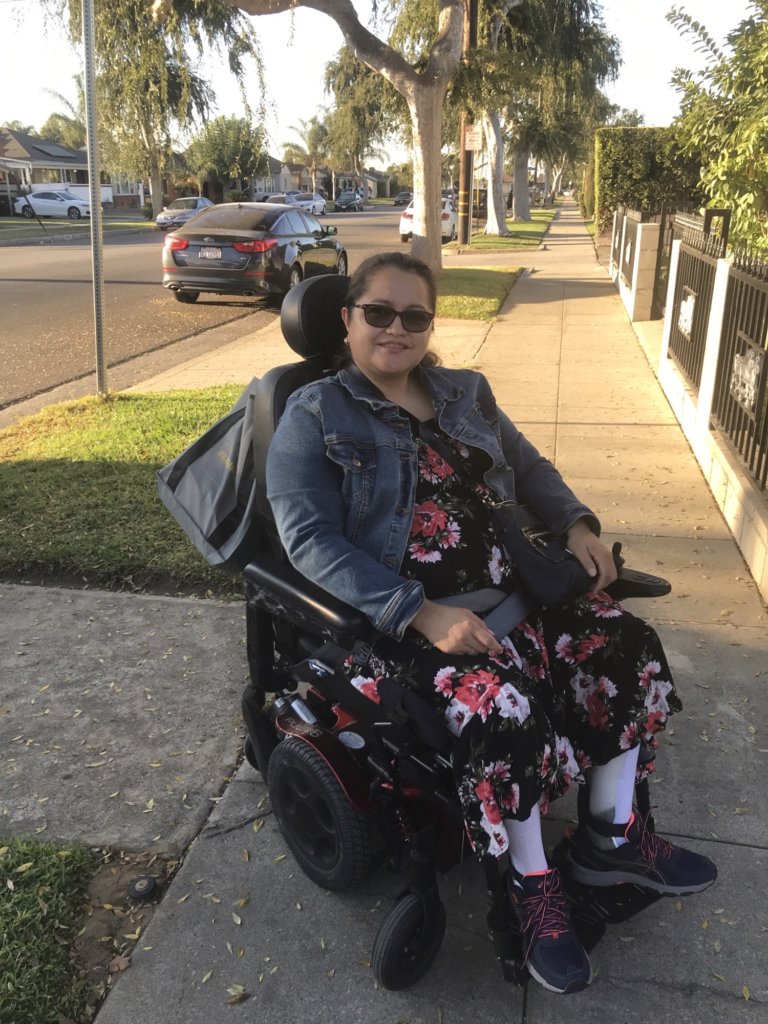 In her professional life. Nieblas is the Manager of Policy, Advocacy and Engagement at RespectAbility, a nonprofit organization fighting stigmas and advancing opportunities so people with disabilities can fully participate in all aspects of community. Part of her job is to change policies holding disabled people back in the workforce.
"I have the policy understanding and being able to combine it with my intersectional identity and experience is such a powerful position to have," Nieblas said in describing her work with RespectAbility. "I look forward to connecting with disability advocacy organizations and inclusion leaders across the community and building a national network of advocates to push inclusive policies for people with disabilities across the country."
According to the Disability Statistics Compendium, released by Institute on Disability at the University of New Hampshire, there are over 2.9 million working-age Hispanic/Latinx people in the United States. Out of that number, just over 1.2 million  had jobs in 2019. This means that before the COVID-19 pandemic, the disability employment rate for working-age Hispanic/Latinx people with disabilities was 40.9 percent. This is 36.1 percent lower than the employment rate for working-age Hispanic/Latinx people without disabilities.
More recent data is not yet available, but it is not difficult to assume that the COVID-19 pandemic has increased these challenges. As captured in an NPR report on the disproportionate impact of COVID-19, "like African-Americans, Latinos are over-represented in essential jobs that increase their exposure to the virus."
Prior to joining RespectAbility, Nieblas was appointed Legislation and Public Information Manager at the California State Council on Developmental Disabilities by Gov. Jerry Brown; and was a United Nations Observer for the United Nations Convention on the Rights of Persons with Disabilities. As a David Rockefeller Center fellow at Harvard, she worked with the Mexican Government to understand the needs of their disability community. She also spent four years as Director of Public Policy and External Affairs at Public Allies in Washington, D.C., and was an Assistant Legislative Deputy for Los Angeles County Supervisor Gloria Molina.
Importance of Education
Nieblas is a first-generation college graduate from the University of Southern California and a proud Latina with a physical disability. She also holds an MPA from Harvard University's Kennedy School of Government.
However, many other disabled students have not had the opportunity to achieve these successes. The past few months also mark the start of a school year with students around the country returning to in-person learning after a year-plus long gap. In total, our nation's public schools serve over 6.5 million  students with disabilities. That number specifically includes over 1.8 million  Hispanic and Latinx students with disabilities. This means that fully 27 percent of all special education students in America are Hispanic/Latinx. And in some jurisdictions, such as the Los Angeles Unified School and New York City, Hispanic/Latinx students with disabilities comprise the majority of special education students.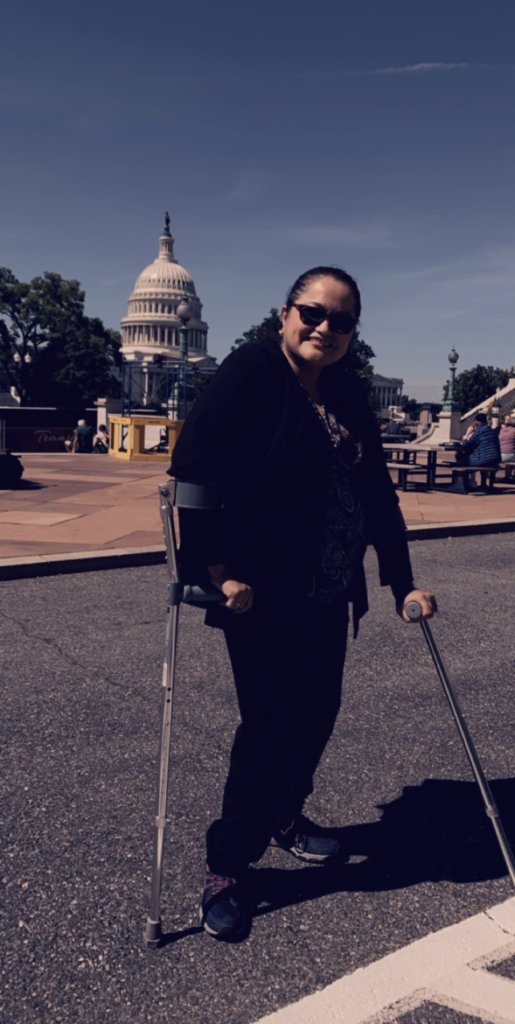 It was not until after graduating college and grad school, when Nieblas felt fully accepted for her disabilities. When she received that acceptance, she felt seen and understood because her disability was never talked about openly in her family. Through her work in advocating for systemic change in the education system, Nieblas hopes to create a more inclusive and equitable environment for other disabled people with intersecting underrepresented identities to achieve success, and ideally lead to reducing the false negative stigmas that exist in those communities and our overall society.
Ultimately, Nieblas wants our society to understand that disabled people are an active part of society, and to not always be an afterthought. With individuals like Nieblas bringing their lived experience and policy expertise to their work, the idea that society will be fully welcoming of people with disabilities may become a reality.