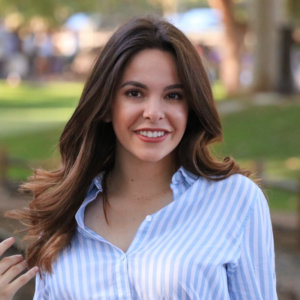 Los Angeles, CA, June 3 – Victoria's Secret was my childhood nightmare. I closed my eyes, held my mom's hand, and tried not to peek, as my 5-year-old self bumped into mannequins in lace around every corner. Growing up in a conservative Catholic home, I spent over a decade believing that this playground-aged instinct to shield myself from disrobed women was a product of the thorough modest conditioning my mother surrounded me with.
But, after decades of closeted questioning, countered aggressively by my conservative hometown, and traditional Catholic family, the pandemic simplified my sexual orientation beyond doubt. There I sat, pajama-draped and Clorox-wiped, quarantined with the most queer parts of myself that I had spent my whole life trying desperately to hide from. My bisexual expression had been so suppressed and condemned that only a dystopian-esque era could bring my internalized denials to crumble.
I fell in love with the entire cast of Euphoria.
My phone was home to several screenshots of Harry Styles atop Vogue.
Haley Kiyoko was my most played artist of 2020.
And when it came to choosing the tiny bubble of exposure worth risking the virus for,
I chose a giggly rainbow gal I had met all of once outside of a 200-person class.
The summer of 2020 not only offered me relief from the stuffiest of closets but was a crucial time of alleviation from the steadily steepening beauty standards tied to the stubborn feminine half of my pronouns. My stomach finally had months to learn to digest three meals a day. My mind could finally relax from the constant pressures of a regular social media presence. My time could finally be spent healing in therapy rather than compulsively standing light-footed on the forbidden scale. While hiding from the disease of a global pandemic, I healed from the ever-growing list of nonvisible disabilities I had been ignoring for far too long.
The latter half of 2020 to the present has been full of confrontations of the self: discoveries and empowerments only made possible by time spent in my own company. "Coming out" means many different experiences to me but is mainly a place where I find myself at the intersection of my unconventional pronouns, non-visible disabilities, and queer identity. This June, I am decidedly taking pride in all of it.
Proud to be infinitely she/they.
Proud to be a woman-loving woman.
Proud to be recovering.
Walking back into a public society that exists outside of my lesbian-leaning TikTok feed and the echo chamber of allyship of my group chats, I walk with pride.