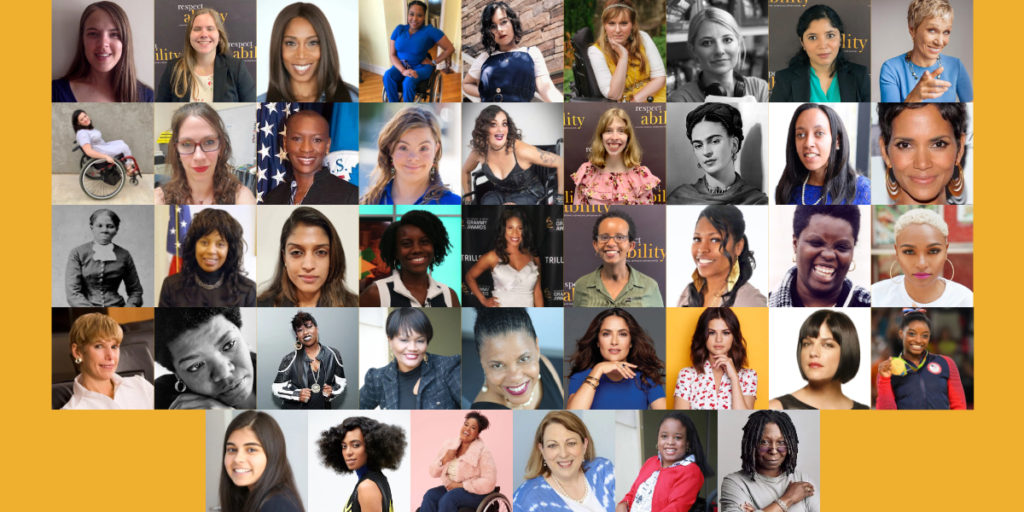 Washington, D.C., March 8 – As we celebrate Women's History Month and International Women's Day, it is critical to recognize the unique challenges and critical contributions made by women with disabilities to American society.
Data from the Annual Disability Statistics, published by the researchers at the Institute on Disability at the University of New Hampshire, shows that there are 21,201,155 women living with disabilities in America today. This includes 10,174,591 working-age (18-64) women with disabilities, many of whom have been directly impacted by the economic disruptions created by the COVID-19 pandemic.
In 2019, only 3,727,186 working-age women with disabilities had jobs. In the economic expansion prior to the COVID-19 pandemic, only 36.6 percent of working-age women with disabilities were employed in the U.S. compared to 73.8 percent of working-age women without disabilities. This leads to approximately 22.5 percent of women with disabilities living in poverty compared to 13.5 percent of women without disabilities.
"People with disabilities of all backgrounds and genders deserve the opportunity to earn an income and achieve independence, just like anyone else," said RespectAbility President Jennifer Laszlo Mizrahi, who has dyslexia and knows what it means to parent a child with multiple disabilities.
Some celebrities and business leaders are using their voice to share their stories, educating people about both visible and nonvisible disabilities. These role models make a big difference in setting high expectations for youth with disabilities. People with disabilities of all backgrounds can be amongst the highest achievers on earth. Haben Girma became the first Deafblind woman to graduate from law school when she earned her degree from Harvard Law School in 2013. Harriet Tubman had epilepsy, performer Selena Gomez lives with lupus, business leader and Shark Tank superstar Barbara Corcoran is dyslexic and gymnast Simone Biles has ADHD.
They are perfect candidates for RespectAbility's #RespectTheAbility campaign, which is shining a light on individuals with disabilities who are succeeding in their chosen careers:
RespectAbility has also benefited from the work of our staff and Fellows, a majority of whom are women. Read about their experiences:
Our nation's economy is strongest when it is inclusive of the value that diverse talent brings to the workplace. These celebrities are making a difference in how audiences perceive disability. However, brand-name companies such as JP Morgan Chase, Coca-Cola, Pepsi, UPS, Ernst & Young, IBM, Walgreen's, Starbucks, Walgreens and the software corporation SAP exemplify these values and have specific programs to hire, cultivate and promote people with disabilities. They show that people with disabilities are successful employees and also improve businesses' bottom lines.
According to Vivian G. Bass, Vice Chair of RespectAbility's Board of Directors: "People with disabilities bring a unique skill set that it is very valuable for companies. As it relates to employment and competitiveness in the workplace, we have to stop thinking of disability as a weakness and start thinking of it as an asset."
The Census Bureau estimates that there are, in total, more than 56 million Americans living with some form of disability. This includes physical, cognitive, sensory, mental health and other disabilities such as spinal cord injuries, being deaf and/or blind, having a learning disability or chronic illness.
The celebrities mentioned above are especially important to acknowledge during Women's History Month. However, their work should be valued and appreciated year-round. RespectAbility will be highlighting additional female celebrities, as well as those who have made important policy advancements, with disabilities throughout the entire month.
Adding to that work, RespectAbility maintains an active and dynamic National Disability Speakers Bureau, which connects a range of fabulous women and nonbinary people to speaking opportunities at conferences, corporations, and organizations. You can learn more about the Women and Nonbinary Persons Division of our disability speakers bureau online here.