Presented by RespectAbility in Partnership with Helen Keller Services & Doug Roland Films
RespectAbility Board Member Delbert Whetter sat down with the team behind "Feeling Through" which is currently on the Academy Awards' shortlist for Best Live Action Short. In "Feeling Through," a late-night encounter on a New York City street leads to a profound connection between a teen-in-need and a DeafBlind man. Authentically cast in that role is actor Robert Tarango, who is the first deafblind lead in a film ever.
Watch a conversation with writer/director/producer Doug Roland, producer and CEO of Helen Keller Services, Sue Ruzenski, and co-lead actor Robert Tarango. ASL interpreters and Live captioning will be provided.
The film can be viewed below:
The supporting documentary following the process of making the film can be viewed below:
Speaker Bios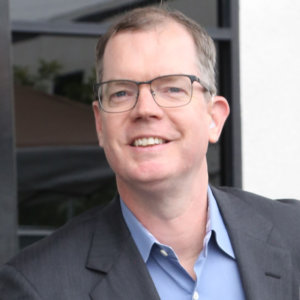 Moderator: Delbert A. Whetter, JD, MBA, currently serves as the Chief Operating Officer & Head of Business Affairs at Exodus Film Group in Venice, California, where he manages the corporate and business affairs of Exodus Film Group. In the past sixteen years, Whetter has served as head of Business Affairs for numerous entertainment, digital, and wireless content providers where he was responsible for drafting and negotiating film, television, and online property transactions, development, talent and production agreements, film financing arrangements, and licenses of intellectual properties. Whetter has worked on Exodus Film Group motion pictures, IGOR, a CGI-animated motion picture released globally by MGM in 2008, The Hero of Color City, released by Magnolia Pictures in 2014, and Bunyan & Babe, released by Cinedigm in 2017.
Prior to earning his law degree from the George Washington University Law School in Washington, D.C., Whetter served in a clerkship at the Federal Communications Commission, and as a paralegal for three years at top Washington, D.C. law firm, Hogan & Hartson (now known as Hogan Lovells). Whetter earned his Master of Business Administration (MBA) degree from Pepperdine University's Graziadio School of Business and Management.
Doug Roland is a social impact filmmaker with a passion for telling stories about individuals and communities overlooked and underrepresented. Doug's film Feeling Through, made in partnership with the Helen Keller National Center, made history as the first film ever to star a DeafBlind actor. Feeling Through is on the Oscar shortlist for best live action short film  and is the winner of 17 film festival awards and counting. Doug has taken the film around the country as part of The Feeling Through Experience, a groundbreaking, fully accessible screening event featured in The New York Times, Fox 5 News, and Newsday. Doug has also shared the experience with organizations, schools, and universities as SEL curriculum, and has been a featured speaker at numerous events and conferences including the India Inclusion Summit and Pac Rim Conference.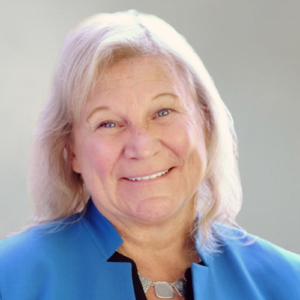 Susan Ruzenski Ed.D. serves as the Helen Keller Services Acting Chief Executive Officer. Susan had previously been the Executive Director at Helen Keller National Center. During her 40-year tenure at HKNC she has led and worked with employees across the organization to implement innovative services to meet the identified priorities of the community. Susan has high enthusiasm for leadership development and mentoring, advocacy and working in collaboration with partners to improve and expand service options for individuals who are blind, have low vision or are deaf-blind.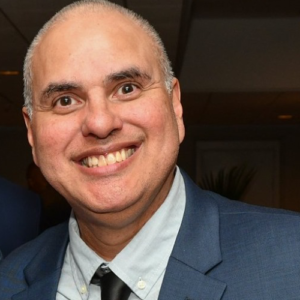 Robert Tarango is the first DeafBlind actor to star in a film. He became an award-winning actor when he won the jury award for best actor at the Port Townsend Film Festival and the Lake County Film Festival. Both Robert and his sister, who is also DeafBlind, grew up in Arizona where Robert attended the School for the Deaf in Phoenix. Robert attended Helen Keller National Ceneter's Comprehensive Vocational and Rehabilitation Program after which he was hired by the Center to work in the food services department. Robert worked with HKNC for over 20 years.