Washington, D.C., Aug. 22 – As America celebrates the 100th anniversary of women getting the right to vote, diverse women with disabilities still face barriers to success. While the passage of the 19th amendment with women's suffrage was a massive step in the right direction for women, because voting means a greater chance at ensuring political representation, it was only a start. BIPOC (Black, Indigenous and People of Color) women did not gain the right to vote until decades later. Additionally, there are still many barriers for voters with disabilities of all genders. This includes a lack of accessible polling places or mail-in-voting measures necessary to ensure safety during the COVID-19 pandemic.
As of 2019, there were 164,776,771 women with disabilities in the United States. The 19th amendment brought many women the right to vote and therefore the option to participate in society to advance equity and progress.
Even as society works to ensure voters with disabilities have access to vote, many individuals with disabilities are excluded from participating in society in another way – the opportunity for employment. Many women with disabilities still cannot fully participate in society in ways that women without disabilities can for both voting and working.
Even prior to the COVID-19 pandemic, only 35.7 percent of working-age women with disabilities were employed in the U.S., compared to 72.8 percent of working-age women without disabilities. Since the crisis began, more than 20 percent of people with disabilities who had jobs have lost them.
"People with disabilities of all backgrounds and genders deserve the opportunity to vote, earn an income and achieve independence, just like anyone else," said RespectAbility President Jennifer Laszlo Mizrahi, who has dyslexia and knows what it means to parent a child with multiple disabilities.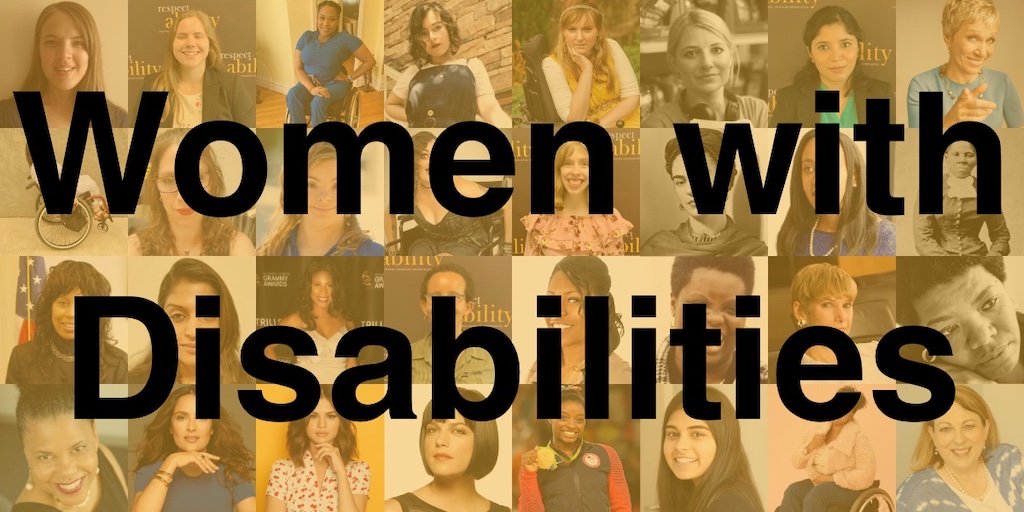 Women with Disabilities Leading the Way
Some female celebrities and business leaders are using their voice to share their stories, educating people about both visible and nonvisible disabilities. They are defying the statistics and have remained highly successful with their disabilities. These role models make a big difference in setting high expectations for youth with disabilities.
People with disabilities of all backgrounds can be among the highest achievers on earth. Haben Girma became the first Deafblind person to graduate from law school when she earned her degree from Harvard Law School in 2013. Harriet Tubman had epilepsy, performer Selena Gomez lives with lupus, business leader and Shark Tank superstar Barbara Corcoran is dyslexic and gymnast Simone Biles has ADHD.
For the past several years, the disability advocacy nonprofit RespectAbility has been shining a light on successful women with disabilities. Below, please find a list of more than 20 articles shining the spotlight on diverse women with disabilities.
RespectAbility also has benefited from the work of our staff and Fellows, a majority of whom are women. Read about their experiences: