Read the transcript
Download the accessible PowerPoint
The COVID-19 pandemic is causing many synagogues and communities of worship to move at least part of their high holiday services, if not all, to an online format. The Jewish world is spending significant time and energy determining how to create a meaningful, spiritual experience online, and we want to ensure it also is accessible to the one in five Jews with disabilities. The good news is that it is easy to make online services, and related events, accessible to everyone if you know how. This webinar will get you started.
Join the co-authors of RespectAbility's High Holiday Toolkit for streaming services, entitled; "Opening Your Virtual Gates: Making Online High Holiday Celebrations Accessible to All." We provided a working introduction to the resources available in the guide as well as a Q&A for audience members to get their questions answered about accessibility for virtual high holiday services.
Speakers
Moderator: Matan Koch, RespectAbility
Rabbi Lauren Tuchman, Speaker and Thought Leader
Rabbi Darby Leigh, Congregation Kerem Shalom
We are extraordinarily grateful to our co-promoters who have not only lent their name, but are the driving force to ensure this toolkit, and the inclusion that it will make possible, reach those who need it. We thank: Avodah, B'nai David-Judea Congregation, Builders of Jewish Education: JKidLA, Edlavitch DCJCC, IKAR, Jewish Federations of North America, Jewish Federation of Greater MetroWest NJ – Greater MetroWest ABLE, Jewish Los Angeles Special Needs Trust and Services, JQ International, Keshet: For LGBTQ equality in Jewish life, Keshet, Lippman Kanfer Foundation for Living Torah, Matan, Moment Magazine, National Ramah Tikvah Network, Reconstructing Judaism, Shalom Institute, The Jewish Journal, The Miracle Project, The Women's Rabbinic Network, Union for Reform Judaism, United Synagogue of Conservative Judaism, Whole Community Inclusion at Jewish Learning Venture
Speaker Bios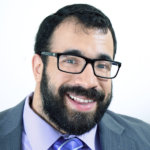 Matan A. Koch is the Director of RespectAbility California and Jewish Leadership at RespectAbility, a nonprofit organization fighting stigmas and advancing opportunities for and with people with disabilities. A longtime national leader in disability advocacy and a wheelchair user himself, he leads Project Moses, RespectAbility's Los Angeles-based Jewish leadership project, and is also on the front lines in many other areas of RespectAbility's work, including: disability inclusion in philanthropy and nonprofits, Jewish outreach and impact, leadership, legal affairs and our continuing Los Angeles expansion.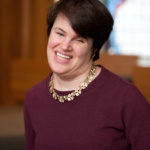 Based in the Washington, D.C., area, Rabbi Lauren Tuchman is a sought-after speaker, spiritual leader and educator. Ordained by The Jewish Theological Seminary in 2018, she is the first female rabbi who is blind. She has taught at numerous synagogues and other Jewish venues throughout North America and was named to the Jewish Week's 36 under 36 for her innovative leadership concerning inclusion of Jews with disabilities in all aspects of Jewish life. In 2017, Rabbi Tuchman delivered an ELI Talk entitled "We All Were At Sinai: The Transformative Power of Inclusive Torah."
Rabbi Tuchman has trained and continues to teach with Rabbi David Jaffe and the Inside Out Wisdom and Action Project, which provides a space for Jewish spiritual and contemplative practice for social justice activists rooted in the spiritual discipline of Mussar and the teachings of Rabbi Nachman of Breslov. She serves on the board of JOIN for Justice, which trains Jews in community organizing for social change.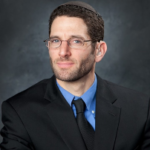 Serving Congregation Kerem Shalom in Concord Massachusetts, Rabbi Darby Jared Leigh, a native New Yorker, is a life-long "truth-seeker." His rabbinate is characterized by creativity, inclusivity, and a commitment to diversity. Rabbi Darby describes himself as "committed to finding creative ways to engage Jews of all ages and backgrounds and to creating welcoming, caring communities with intellectual honesty and spiritual depth." His rabbinate is characterized by creativity, inclusivity, and a commitment to diversity.
Rabbi Darby received a BA in Religion Summa Cum Laude from the University of Rochester. Deaf himself, he then toured with the National Theater of the Deaf (NTD) and served as a social worker and counselor at the New York Society for the Deaf. Leigh earned a MA in Religion from Columbia University and his rabbinic ordination and a Master of Arts in Hebrew Letters from the Reconstructionist Rabbinical College.