With one-in-five people having a disability in the U.S. today, the lack of representation – just 3.1 percent on screen and even less in children's television (less than one percent) – means that millions of people are unable to see themselves in media today. RespectAbility has been honored to play a part in changing this, including consulting on an array of films and TV shows for a variety of studios and networks. But change must be embraced from the top and have buy-in at every level. How are network and studio executives, showrunners and writers working within their organizations to encourage more disability representation whether in front of the camera or behind it? What are promising practices in diversity and inclusion and how are they helping to move things in a positive direction?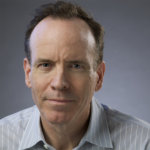 MODERATOR: Jonathan Murray co-founded Bunim/Murray Productions (BMP). The BMP team inspires, influences and entertains television audiences worldwide. Since BMP's 1992 launch of The Real World on MTV, Murray has created and executive produced some of the industry's most innovative, unscripted, entertainment television programs, including multi-Emmy winning Born This Way (A&E); the first critically acclaimed documentary, Autism: The Musical, to HBO (receiving two Emmy Awards); and the follow up documentary, Autism: The Sequel. Other examples of BMP shows include The Real World (Facebook Watch), Keeping up with the Kardashians, Total Divas (E!), and Project Runway. In 2012, Murray was inducted into the Television Academy Hall of Fame. He also is active on the board of RespectAbility.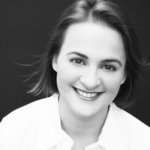 Elisabeth J. Finch is a television writer, playwright, and essayist.  She is currently writer/co-executive producer of "Grey's Anatomy." Finch's past television credits include "True Blood," "The Vampire Diaries," and "No Ordinary Family." Her essays are published in Elle, Cosmopolitan, and The Hollywood Reporter.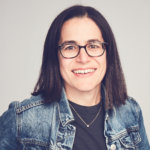 Carolyn Lertzman works at the intersection of content review with Disney Channels Standards & Practices, Diversity & Inclusion, and Walt Disney Television Corporate Social Responsibility to champion inclusive content that reflects the lives and experiences of our audiences.  She works with consultants who review content to ensure authenticity of underrepresented groups, and prosocial issues, such as foster care and adoption.  She also works on prosocial content integration with Walt Disney Television Corporate Social Responsibility and Disney Channels Creative teams to find opportunities to organically incorporate the themes and values of WDT's annual prosocial campaigns and initiatives into content.  She co-leads the Creative Talent Pipeline workstream with the enterprise Disability Workgroup, and is on the leadership team for the newly formed Disabilities Employee Resource Group.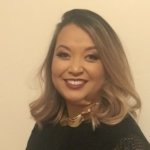 Grace Moss is the Director of Talent Development & Inclusion for NBC Entertainment. In this role, she oversees multiple programs that focus on discovering, cultivating and showcasing talented writers and directors of diverse backgrounds, with the objective of getting them staffed on NBC's scripted programs. Moss also manages nationwide outreach efforts and develops relationships with community partners, such as the National Hispanic Media Coalition, Coalition of Asian Pacifics in Entertainment and East West Players. Before coming to NBC, Moss was a Development Executive at the Style Network, where she oversaw new series in production, from initial pitch to delivery. Prior to her stint at the Style Network, Moss worked as a producer and director on a plethora of unscripted shows on a variety of networks, including MTV, VH1, TLC and NBC.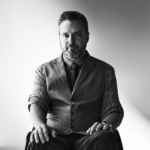 David Renaud is a former medical doctor and a Producer on the Humanitas Award-winning and Golden Globe-nominated ABC series The Good Doctor. He has also written on the CBS medical drama Pure Genius (created by Jason Katims) and the ABC primetime soap Blood & Oil. He was born and raised in Canada and holds both an MFA in Screenwriting from UCLA and an MD from the University of British Columbia. At the age of 19, David was in a near fatal car accident that left him paralyzed. He is committed to challenging preconceptions about people with disabilities and was recognized for his work on The Good Doctor by the Media Access Awards in 2019 (Visionary Award) and by Variety in 2018 (2018 Inclusion Impact Report). David is also committed to expanding opportunities for disabled artists in the industry and serves as a Faculty Advisor to the Respectability Summer Lab for Entertainment Professionals with Disabilities (2019, 2020). He is a proud father of two, an aspiring musician, and a passable cook.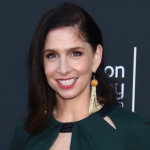 Shoshannah Stern represents the fourth generation of a deaf family and graduated from Gallaudet University, the only liberal arts university for deaf people in the world, where she won numerous awards for her work onstage. She is probably best known for her recurring and regular work on television, including Weeds, Jericho, Supernatural and Grey's Anatomy, for which was profiled by People, Good Morning America and Variety. She is the creator, writer, executive producer and star of SundanceTV's This Close, which has released its second season to rave reviews. It is based on The Chances, the web series she created that originally premiered at the 2017 Sundance Film Festival. Her writing has appeared in The New York Times' Modern Love. She lives in Los Angeles with her husband, daughter and dog.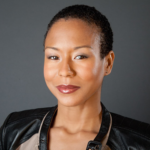 Jennifer Turner is a seasoned media executive who currently acts as Senior Vice President of Scripted Programming for Sony Pictures Entertainment, covering Sony's East Coast and Canadian television shows including hit TV dramas "The Good Doctor", "The Blacklist", "The Boys", and social-justice themed shows "For Life" and "Woke", airing across major platforms such as ABC, NBC, Amazon, and Hulu. Prior to this role, in 2008 Jennifer Turner was named Vice President, Licensing and Strategic Partnerships, Bravo Media, Oxygen Media. She established Bravo and Oxygen's business development departments and was responsible for extending the networks' brands into revenue-generating businesses.
PART 2: Examples of Best Practice
Case Study in On-Camera Representation: New Amsterdam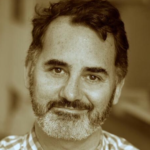 David Caparelliotis/Caparelliotis Casting – Current television: "New Amsterdam" (series casting, NBC). Recent and select Broadway: Who's Afraid of Virginia Woolf, The Minutes, The Waverly Gallery, The Boys in the Band, King Lear, Hillary and Clinton, Ink, Jitney, The Little Foxes, Three Tall Women, Meteor Shower, A Doll's House Part 2, The Front Page, The Glass Menagerie, Blackbird, Fish in the Dark, Disgraced, Fences. Other theatre: Manhattan Theatre Club, Signature Theatre NYC season casting, Atlantic Theater Company Stage 2 season casting, Old Globe season casting, Ars Nova, Goodman, Berkeley Rep, McCarter, Arena Stage, Seattle Rep, among others. David is a proud member of the Casting Society of America, an active member of CSA's Diversity and Inclusion Committee and a recent recipient of the Media Access Award for his work on "New Amsterdam."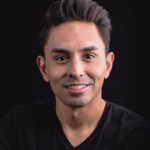 Danny Gomez is an actor who moved to Los Angeles from New Orleans after losing his home in Hurricane Katrina. He spent years working in the service industry at night and auditioning during the day to no avail, but he never gave up. In May of 2016, he suffered a spinal cord injury that forced him to reevaluate his life and his goals. Danny is now in full pursuit of making the best of life while working with various non-profits who help people with disabilities. He credits the Easterseals Disability Film Challenge for helping to kick-start his acting career. He has  starred in a number of award-winning shorts films for the annual competition which has led to job opportunities, including a modeling campaign with Zappos Adaptive and a guest appearance on NBC's hit medical drama New Amsterdam. He hopes to continue to be a positive force advocating for the disability community in the entertainment industry.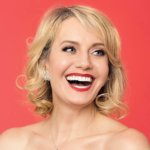 Eileen Grubba's memorable, edgy characters in shows like Sons of Anarchy (2008), NBC's Game of Silence (2016), and HBO's Hung (2009) have gained her a reputation for courageous character work. She is a lifetime member of the world renowned Actors Studio where she is known as a "force" on stage, and often compared to theatre greats Geraldine Page and Kim Stanley. A fighter all her life, she refuses to give up her quest to make her mark on the Entertainment Industry. She is an advocate for children with disabilities, families with genetic cancers, and fights for the inclusion of performers with disabilities in film and television.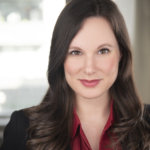 Rachel Handler is an actor and filmmaker based in NYC. Most recently she won the AT&T Underrepresented Filmmaker Award for her short, "Committed" and the Sundance Co//ab June Monthly Challenge for her script "The A Doesn't Stand for Accessible." Since joining the disabled community she's found a passion for writing, producing and directing; advocating for inclusion in every project she creates. Her writing credits include the award-winning short films, "The Housewarming," "Committed," "The Vanished," and "Authentically Me" which won the Reelabilities 27 Second Film Competition and screened in taxi cabs throughout NYC. Handler's TV acting credits include Law & Order: SVU, Goliath, New Amsterdam, Bull and NCIS: New Orleans. Some of her favorite stage credits include Marian in The Music Man, Lady Anne in Richard III and Maria in The Sound of Music.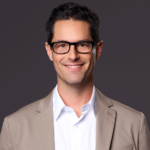 David Schulner started his television career on Ed Zwick and Marshall Herskovitz's beloved "Once and Again." Other credits include the award-winning first year of "Desperate Housewives," "Everwood," "Kings," "Tell Me You Love Me" on HBO, "Do No Harm" which he created and was showrunner, and "Emerald City" for which he was also showrunner. His 2008 spec script, "The Oaks" started a bidding war between CBS, ABC and FOX, ultimately being picked up straight-to-series by FOX. Then the writers strike happened. ITV in Great Britain successfully relaunched the show as the critically acclaimed series, "Marchlands" followed by season two, "Lightfields." David is currently Executive Producer/Showrunner of NBC's "New Amsterdam" and is developing new projects under his fourth overall deal with Universal Television. As a playwright, David's plays have been produced off-Broadway at the Atlantic Theater, The Old Globe, Long Wharf Theater and at Sundance. David is also the creator of CLONE, a popular comic published by Image/Skybound – Robert Kirkman's (The Walking Dead) imprint.
Representation of Disability in Young Adult Entertainment Media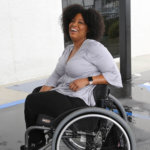 MODERATOR: Tatiana Lee is the Hollywood Inclusion Associate at RespectAbility, a nonprofit organization fighting stigmas and advancing opportunities for and with people with disabilities. She was a Communications Fellow in Spring 2019, participating in the leadership program to gain better knowledge and skills to be a more effective advocate in Hollywood for disability inclusion. Now, she helps represent RespectAbility in Hollywood. Like RespectAbility, Lee has dedicated her life to fighting for inclusion of people with disabilities in all aspects of mass media.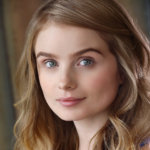 Kayla Cromer is a neurodiverse actress and activist who stars as Matilda, a high school senior who is driven to succeed and on the autism spectrum, in Freeform's new comedy series, "Everything's Gonna Be Okay." Before Cromer started to pursue a career in the entertainment industry, her original goal was to attend the FBI Academy and become a criminal profiler. When a San Francisco photoshoot soared across social media, her modeling career took off. Cromer has appeared on magazine covers and editorials nationwide, which led to getting represented in both San Francisco and Los Angeles.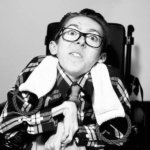 Steve Way is a 29-year-old substitute teacher by day and stand-up comedian by night. He was born with Muscular Dystrophy and is an advocate for disability awareness. Steve performs stand up in the NJ/NY area, motivational speeches around the country, and is the co-creator and star of the web series Uplifting Dystrophy. He can be seen in both seasons of the Hulu show Ramy, which was recently picked up for a third season.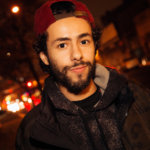 Ramy Youssef is an Egyptian-American comedian, actor and director.  Youssef most recently won a Golden Globe Award on behalf of his Hulu show "Ramy" in the category of 'Best Performance by an Actor in a Television Series – Musical or Comedy.' "Ramy" was also nominated for a Gotham Award for 'Best Breakthrough Series – Short Format.' Additionally, Youssef was nominated for a Writers Guild Award in the category of 'Comedy/Variety Specials' on behalf of his one-hour comedy special "Ramy Youssef: Feelings."
Video: First Time I Saw Myself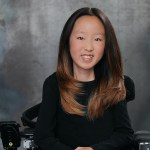 Sophie Kim is an American television actress from Los Altos, California, and was born on July 10, 2006 in Chicago, Illinois.  Sophie is most well known for her series regular role as Amara in the Netflix original series The Healing Powers of Dude.  Although Sophie has been involved in theater and voice since elementary school, Sophie had no previous professional acting experience prior to being discovered as the result of an open worldwide casting call for the role of Amara.  Sophie was born with Ullrich Congenital Muscular Dystrophy and has been a wheelchair user since the age of four, and hopes to be an advocate and role model for increased diversity and inclusion in the entertainment industry.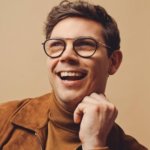 Ryan O'Connell is a writer, producer, and actor. He created, wrote and starred in Netflix's Special, which is based on his memoir, I'm Special: And Other Lies We Tell Ourselves. He's written for other TV shows like Awkward, Will & Grace, and currently The Babysitters Club.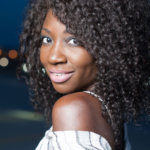 Natasha Ofili debuted in two TV series in 2019, both currently streaming: Netflix's The Politician as Principal Vaugh and Amazon Prime's Undone as a Deaf Teacher. She had a wonderful opportunity to be part of a workshop and musical lab series: as Cathy in The Last Five Years at the Center Theatre Group Annex and Andromeda in Medusa at the Getty Villa. 2020 started with Natasha starring as Eurydice in Orphée, a Deaf West spring production. Unfortunately, after opening night in March, the show was cancelled due to the pandemic. As the Black Lives Matter protests reached new levels after George Floyd's death, Natasha was inspired to co-write and produce a creative project, "Am I Next?" This project is something she felt proud to work on to bring focus on the Black Deaf Community. She is currently writing another play. Natasha thanks her mother for teaching her how to be a positive driving force to achieve the impossible. Her middle name, Ifeanyi, meaning "Nothing is Impossible," fuels her drive to break down barriers for deaf & hard of hearing actors. For Natasha, the goal for the rest of 2020 is to surround herself with greatness, and those who see the greatness within her even when she doesn't see it herself.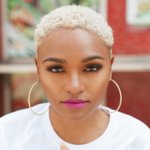 Lauren "Lolo" Spencer is a disability lifestyle influencer, a Film Independent Spirit Award nominated actress, model, public speaker, and content creator with a YouTube channel titled "Sitting Pretty." "Sitting Pretty" is a series she created to showcase her life as a woman in a wheelchair. Her vlogs showcase a range of topics from disability fashion tutorials, everyday challenges dealing with society, dating, and her new diagnosis journey. She stars as Tracy Holmes in the John Cassavetes Award Winning film Give Me Liberty. The film premiered both at Sundance and Cannes Film Festivals. Her performance was listed as one of the top performances of Sundance Film Festival 2019 by RogerEbert.com.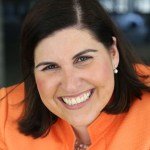 MODERATOR: Lauren Appelbaum is the Vice President, Communications, at RespectAbility. As an individual with an acquired invisible disability – Reflex Sympathetic Dystrophy – she writes about the intersection of disability, employment, Hollywood and politics. From entertainment professionals to presidential campaigns, journalists to philanthropists, she conducts trainings on the why and how to be more inclusive and accessible. Behind the scenes in the entertainment industry, Appelbaum engages decision makers and creatives to improve the quality and number of authentic, diverse and inclusive presentations of people with disabilities on TV and film so audiences can see people with disabilities as vital contributors in America and around the world. She and her team have consulted on projects with A&E, Amazon Studios, NBCUniversal, Netflix, Walt Disney Television and The Walt Disney Studios, among others. Appelbaum also enriches the pool of disabled talent in Hollywood by nurturing and connecting them to those who can assist with their careers, both on the creative and business sides of the industry. She is the author of The Hollywood Disability Inclusion Toolkit, which was created to help entertainment professionals to be as inclusive of people with disabilities as possible, and the creator of an innovative Lab Program for entertainment professionals with disabilities working behind the camera.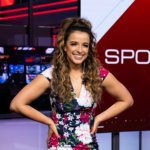 Victoria Arlen's life drastically changed in 2006 at the tender age of eleven when she developed two rare conditions known as Transverse Myelitis and Acute Disseminated Encephalomyelitis. Victoria has since become an accomplished Motivational Speaker, Television Host and Swimmer. Her swimming resume includes three Silvers and a Gold medal from the London 2012 Paralympic Games as well as multiple World, American and Pan American Records. In April 2015, Victoria made the transition from professional athlete to sportscaster and joined ESPN as one of the youngest on air talents hired by the company and reports and hosts across all platforms.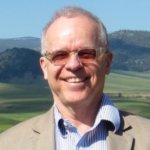 Tim Gray is senior VP at Variety. He has been there more than 30 years, now covering film awards and working on special projects. These include special issues on entertainment and violence, marriage equality and criminal justice reform. He has written multiple columns on people with disabilities in Hollywood, both in front of and behind the camera.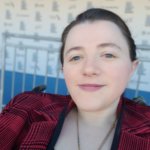 Kristen Lopez is the TV Editor at IndieWire and a disabled entertainment writer whose work has been published in Variety, Forbes, and Roger Ebert. As a disabled film buff, her writing often deconstructs the issues regarding disability and gender in entertainment. She has a Masters in English from Sacramento State University. In her free time she enjoys reading, podcasting, and watching TCM.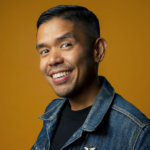 Dino-Ray Ramos is an Associate Editor at Deadline Hollywood where he reports on inclusion, diversity, and representation in film and TV. In addition, he covers genre, sci-fi and comic book film & TV. He is the co-host and creator of the New Hollywood Podcast, which champions people of color, women, members of the LGBTQ community, and other underrepresented voices in film and television. A Texas native, Dino-Ray worked as a film and TV reporter for the Oakland Tribune and San Francisco Chronicle before moving to Los Angeles. Prior to Deadline, he wrote for numerous publications including Vogue, Entertainment Tonight, Bustle, Tracking Board, Paste and Queerty. He was recently honored on Gold House's A100 List which honors the most impactful Asians and Asian American & Pacific Islanders in culture.
MODERATOR: Nasreen Alkhateeb is an award-winning cinematographer whose work amplifies under-represented voices by illuminating racial injustice, marginalized youth, melting ice, women peacekeepers, and the construction of the largest telescope NASA has ever attempted. Nasreen has a plethora of lenses she sees the world through. Her ability to motivate audiences is a direct result of being multi-heritage, BiPOC, 1st generation American, and making work through a disabled lens. In 2020, Nasreen was chosen as the Lead Cinematographer for Kamala Harris' successful Vice Presidential campaign, and Oprah's series Uncomfortable Conversations with a Black Man.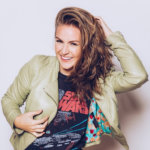 Kiah Amara is an New York City based filmmaker, interdisciplinary artist, consultant and activist. Originally from the rural midwest, her work focuses on identity, fluidity, commonality, misconception and all things that deviate from "normal." As a Queer, Chronically Ill, Neurodiverse Womxn with a need for ASL, Amara draws on interconnected experience yet leads with allyship for Deaf and Disabled artistry and activism. In 2018, they founded IndieVISIBLE Entertainment, a production collective empowering radical representation and intersectionality in media. Prioritizing the voices and stories of Queer Crip Womxn, projects are led by female and nonbinary, LGBTQ+ and neuro- and ability- diverse artists (Disabled, d/Deaf, Autistic, Limb Different, Chronically Ill, etc).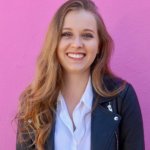 April Caputi is a 2017 Bachelor of Cinema & Media Arts graduate from Biola University with an emphasis in Production. She developed an interest in casting when she learned that actors with disabilities are often misrepresented in the media. After temping as a Talent Casting Coordinator for Disneyland Live Entertainment, April became a Casting Assistant for AMC Network's first show, This Close, to be created, written by, and starring Deaf actors. She led a Deaf Community Outreach Initiative to cast roles with Deaf actors and minors. Her last show as a Casting Assistant was on CBS All Access' animated series, Star Trek: Lower Decks.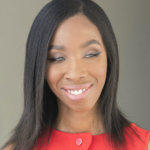 Natalie Gross is a model, writer, actress and dancer. Currently Natalie freelances as a publicity coordinator, creating pitches, press releases and blog posts, as well as coordinating media placements. In addition, her acting career began in 2017 when she played the young firecracker named Harmony in her first theater production Insight. Last year she appeared on ABC's Speechless as a young film student. She currently is working on her first short film Worthy. Natalie is also a talented dancer and dances with the professional team infinite flow. She's also a very unique vocalist and songwriter and expects to release her debut EP Tears by the end of 2019.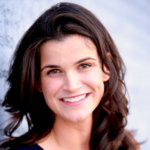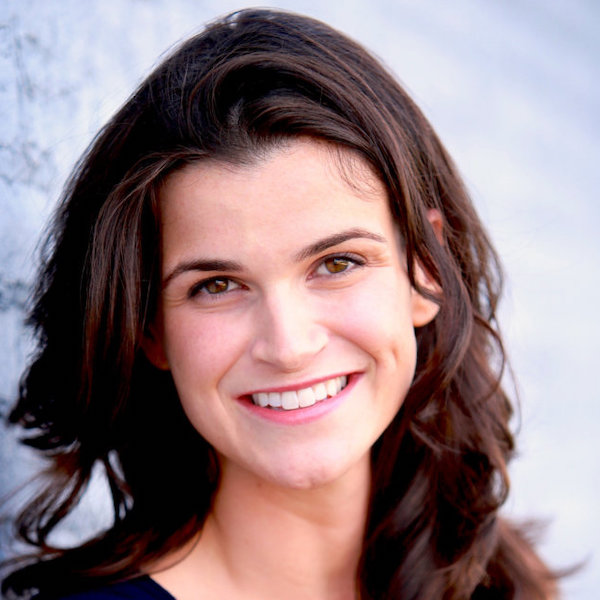 Leah Romond is an attorney, producer and advocate for full disability inclusion in film and television production. Romond's recent project, Best Summer Ever, is a feature-length original musical created entirely by an integrated cast and crew of talent with and without disabilities. The film was slated to begin its festival run with a SXSW 2020 World Premiere, and was awarded the SXSW Final Draft Screenwriters Award. While the festival run has been halted indefinitely due to the global COVID-19 pandemic, Romond continues to work toward authentic disability representation in front of and behind the camera.