#ADA30 Summit 2020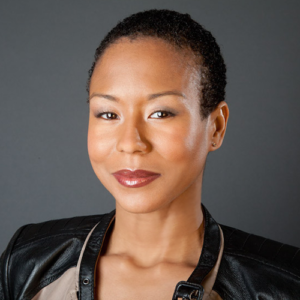 A seasoned media executive, Jennifer Turner currently acts as Senior Vice President of Scripted Programming for Sony Pictures Entertainment, covering Sony's East Coast and Canadian television shows including hit TV dramas "The Good Doctor", "The Blacklist", "The Boys", and social-justice themed shows "For Life" and "Woke", airing across major platforms such as ABC, NBC, Amazon, and Hulu. Prior to this role, in 2008 Jennifer Turner was named Vice President, Licensing and Strategic Partnerships, Bravo Media, Oxygen Media. She established Bravo and Oxygen's business development departments and was responsible for extending the networks' brands into revenue-generating businesses. Jennifer negotiated and managed several brand extensions around Bravo's Emmy® award winning show "Top Chef", "The Real Housewives" franchise, and also launched the new brand "Fashion by Bravo", innovating to combine the television and retail models to sell products. Jennifer also spearheaded the largest multi-platform licensing deal in Bravo's history, brokering a deal with ConAgra Foods to launch a line of Healthy Choice/Top Chef branded frozen foods at national major retailers.
In 2006 Jennifer was named Vice President at Universal Media Studios in Los Angeles where she developed new drama series and managed creative of critically-acclaimed drama series "Friday Night Lights" and "Crossing Jordan". Prior to joining NBC Universal, Jennifer was Director, Current Programming ABC Entertainment and had creative oversight of hit dramas "Desperate Housewives", "Grey's Anatomy", and "Lost".
Jennifer started her creative career in television as Director, ABC Daytime Programming, for the ABC Television Network Group and was creative executive for daytime dramas "Port Charles" and "General Hospital". She began her career in television as Business Manager for Toon Disney, ABC Kids, and SOAPnet, managing strategic planning and business initiatives.
Prior to beginning her media career, Jennifer worked for Goldman Sachs in New York as a financial analyst in Fixed Income Capital Markets. Jennifer was featured in Essence magazine's "40 under 40" edition 2004; one of Ebony magazine's "Women to Watch" in Entertainment 2006; Cablefax's "Most Influential Minorities in Cable" 2009, 2011, and 2012, and was featured in Variety's Inclusion Impact Report 2019.
In addition to her media career, Jennifer also has a passion for health and fitness. Jennifer's passion for health and fitness has been cultivated through a multi-decade long journey that started as a personal endeavor and grew into both a personal and professional mission. As a formerly overweight, asthmatic child from the South Side of Chicago with an eating disorder, Jennifer conquered her health issues to become the marathoner, Ironman triathlete and "fitness activator" she is today. Because she discovered empowerment and happiness through good health, Jennifer felt compelled to help others to discover and "activate" their own inherent fitness.
In 2011, combining her passion for fitness and desire to help others, Jennifer was inspired to found MAD COOL FITNESS, an inclusive, multicultural healthy lifestyle brand that helps people and communities to achieve happiness through long-term good health. She also founded sister non-profit MAD COOL COMMUNITY in order to more effectively work with community partners to deliver health programs to underserved communities. Having transitioned to and maintained healthy living for over 20 years by focusing on her health behavior vs. dieting, Jennifer wanted to design more effective, behavior science-based obesity prevention programs targeted to individuals, families, and communities. To support her mission of health, Jennifer went back to school and received a Doctor of Public Health (DrPH) specializing in Health Education and Behavioral Science.
Jennifer is also a New Jersey certified Teacher of Health Education N-12, an American Council on Exercise (ACE) certified Youth Fitness Specialist, Fitness Nutrition Specialist, Health Coach, Behavior Change Specialist, Group Fitness Instructor, and Personal Trainer. She has also completed 8 marathons (including two Boston and three New York City Marathons) and 13 triathlons, including Ironman Lake Placid. Jennifer also holds a Masters of Business Administration from Stanford University, a Bachelors of Finance from the Wharton School of Business of the University of Pennsylvania, and a Bachelors of Japanese Language also from the University of Pennsylvania.