#ADA30 Summit 2020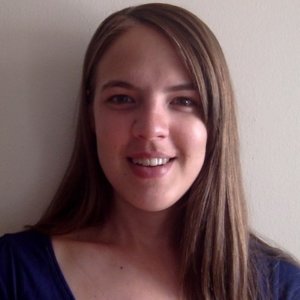 Abigail Shaw (she, her) is a transplant to New York from North Carolina, and strives to educate the public on persons with disabilities through her hobbies and work.
Shaw received a Bachelor of Science in Music Industry Studies from Appalachian State University and currently is pursuing a Master of Social Work from Fordham University. Shaw works at Learning Allyin NYC, an educational solutions organization primarily serving individuals with print-related disabilities. At Learning Ally, Shaw serves as the College Success Program's mentorship coordinator for college students who are blind, and she contributes her skills with audio and recording to the production process of Learning Ally's audio books.
As a long-distance runner, Shaw is a member and co-captain of the New York City chapter of Achilles International, an organization promoting mainstream athletics for people with disabilities. She has competed in several national half and whole marathons and triathlons. Since June of 2019, she has been on the Advisory Committee on Transit Accessibility for New York City Transit and currently acts as the co-chair. Whether by plane, train or automobile—Shaw's preferred method of transportation is with her yellow lab guide dog from Guiding Eyes for the Blind by her side.
Shaw wrote a personal reflection that RespectAbility published during Women's HERstory Month in 2020.