#ADA30 Summit 2020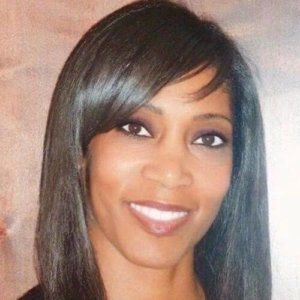 Andrea Jennings, actress, model, public speaker, commissioner and founder of Shifting Creative Paradigms Entertainment and Productions – Leveling the Playing Field®, envisions a world where underrepresented individuals in media such as people with disabilities, will be depicted as strong leaders. She believes that the design, fashion, arts and entertainment fields are powerful arenas that can be used to influence social change by using multiple media platforms. Creating and producing inclusive and diverse content for television, film, theatre and music productions is the vision and goal of her production company.
Andrea has a Master of Music specializing in Music Business and Entertainment Industries/Law and a BA in Integrated Marketing Communications and hopes to facilitate better opportunities through developing adaptive curriculum involving music and the arts and educational events. Andrea serves as a panelist for numerous diversity and inclusion panels and is a sought-after keynote speaker for graduations and conferences. Currently, she is a guest client lecturer for a neuro-rehabilitation class at Cal State Los Angeles, serves on various advisory committees and is a commissioner advocating for accessibility and disability rights. She also trains individuals and industry professionals to "level the playing field" by teaching them creative solutions to influence social change in the arts, fashion, entertainment, medical and design arenas.
Andrea Jennings experienced a major car accident at the top of her career working for a worldwide top 5 advertising conglomerate. The accident left her with multiple and life changing injuries, affecting her ability to walk and work; however, her mother always taught her that "Adversity builds character." After the accident, Andrea learned how to reestablish herself in a world that was not so accessible, inclusive and accommodating with grace. She realized her purpose was to create equitable solutions for social change through her experience so that she could help others.