#ADA30 Summit 2020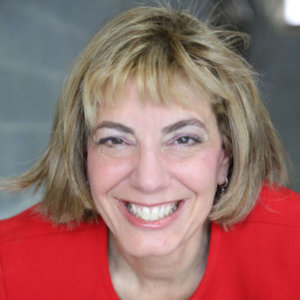 Jennifer Laszlo Mizrahi is the President of RespectAbility, a nonprofit organization fighting stigmas and advancing opportunities for people with disabilities. She regularly works with disability organizations, national, state and local policy leaders, workforce development professionals, media, employers, philanthropists, celebrities and faith-based organizations in order to expand opportunities for people with disabilities. Mizrahi has submitted testimony on employment for people with disabilities in all fifty states and at the Federal level.
She has published dozens of op-eds and publications on disability issues, including in USA Today, The Hill and other publications. She has columns in The Huffington Post, Times of Israel and The Mighty. Mizrahi is a co-author of Disability & Criminal Justice Reform: Keys to Success, which brought critical attention to the school-to-prison pipeline for people with disabilities and was featured on the PBS NewsHour. She is involved in the Emmy-winning TV show Born This Way and advancing diversity in Hollywood. Dyslexic herself, she also knows what it means to parent a child with multiple disabilities.
Mizrahi has met one-on-one with 43 of America's governors on disability issues. She also has done projects with the White House and more than 60 U.S. Senators, as well as helping elect Prime Ministers and Presidents around the world. She is an expert in strategic communications, political strategy and on numerous public policies including international relations. A former spokesperson for a national political party, Mizrahi became "post-partisan" after 9/11 when she dedicated the next decade to "winning hearts and minds" on issues of terrorism and Middle East peace. She has worked with ambassadors from 85 different nations.
Mizrahi founded and led Laszlo Strategies and previously was political and training director for Campaigns and Elections magazine, campaign manager for a winning Congressional campaign, and founder of the District of Columbia Jewish Community Center's award-winning community services program and public policy programs. She was a regular columnist for The Daily Record where she published more than 300 columns/op-eds on policy and politics. She has produced numerous videos, and has been more than a hundred times on national television including on CNN, MSNBC, FOX and others.
The co-founder/director of The Mizrahi Family Charitable foundation, Mizrahi is active in the philanthropic community. A graduate of Emory, Mizrahi also studied at Hebrew University in Jerusalem, L'Institute Catholic in Paris and successfully completed further work on performance metrics at Harvard.