As representation grows, disability still widely underrepresented in comparison to U.S. public with disabilities
Los Angeles, California, Nov. 7 – Scripted broadcast programming added nine more series regular characters with disabilities for the 2019-2020 season in comparison to last year, a new report by GLAAD found. This means that the percentage of characters with disabilities has risen a full percentage point to 3.1 percent. While this is a record high, the report cautions the data "still falls far short of reflecting reality," as more than twenty percent of people in the U.S. have a disability.
Of the 879 series regulars on broadcast programming, GLAAD found that 3.1 percent (27 characters) have disabilities, in comparison to 2.1 percent (18 characters) last year. There are nine characters across all three platforms tracked (broadcast, cable, streaming) with HIV and AIDS, an increase from the seven characters counted last year and a substantial increase from the two counted two years ago.
GLAAD's 2019-2020 Where We Are on TV Report includes the only analysis of primetime scripted series regulars on broadcast networks of characters with disabilities. Largely known for tracking the number of LGBTQ+ characters on broadcast and cable networks, as well as streaming services, the Where We Are on TV Report also tracks racial, gender and disability inclusion on television.
The GLAAD report is based on self-reporting by the networks and content providers. GLAAD looked at 879 characters expected to appear on scripted prime time shows broadcast on ABC, CBS, The CW, FOX and NBC. Counts are based on original scripted series premiering or which are expected to premiere a new season in primetime between June 1, 2019 and May 31, 2020 for which casting has been announced and confirmed by networks.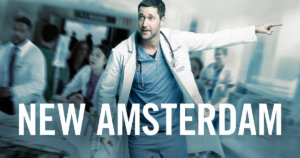 The report finds that NBC leads the pack with 13 series regular characters having a disability, which is more than double than last year. "It is heartening to see NBC making strides in the disabilities represented on their programming – it is time for other networks to follow suit," the report states. However, many of these characters are played by actors without the disabilities the character has. One NBC show bucking that trend with guest stars is New Amsterdam, which has cast actors such as Lauren Ridloff, who is deaf, Marilee Talkington, who is legally blind, and Ghaliyah "Gigi" Cunningham, who has Down syndrome. However, since this study only includes series regulars, guest stars are not included in the count.
ABC has five series regular characters with disabilities while CBS, FOX and The CW each include three. Of note are ABC's Stumptown, CBS' NCIS: New Orleans and FOX's 9-1-1, all of which include a series regular where the actor has the disability being portrayed by the character – Cole Sibus, who has Down syndrome; Daryl "Chill" Mitchell, who uses a wheelchair; and Gavin McHugh, who has cerebral palsy.
"Inclusion of characters – and actors – with disabilities – must be an intentional effort," said Lauren Appelbaum, who leads RespectAbility's Hollywood Inclusion efforts as the organization's Vice President of Communications and author of The Hollywood Disability Inclusion Toolkit. "What we see on screen influences how we act in real life. The entertainment industry has an opportunity to help remove the stigmas that currently exist about interacting with individuals with disabilities. Seeing these characters on primetime TV, especially when they are portrayed as multi-dimensional beings and their disability is not the sole focus in the story, goes a long way in educating viewers."
Gail Williamson is a talent agent for Kazarian/Measures/Ruskin and Associates (KMR), leading their Diversity Department, seeking out the right roles for talented actors with disabilities. Her clients include Jamie Brewer, known for American Horror Story, and Lauren Ridloff, who will play Marvel's first Deaf superhero in The Eternals, as well as Cole Sibus and Gavin McHugh mentioned above.
"In the past six years, our Diversity Department at Kazarian/Measures/Ruskin & Associates, representing talent with disabilities, has seen the talents' collective earnings grow from $50,000 in 2013 to over $3,000,000 in 2019," Williamson said. "We hope that number will continue to climb as productions realize the value of the authenticity and diversity talent with disabilities bring to a project."
Increased Representation of Learning Disabilities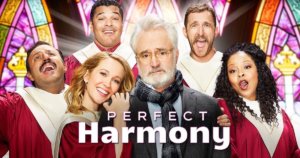 Another positive outcome discovered in this year's report is the increased representation of learning disabilities. In NBC's Perfect Harmony, a young boy is diagnosed with dyslexia after acting out in school. His mother, who is going through a divorce, blames herself for his behavior until she is told of the diagnosis. He then learns new tools and ways of reading and learning the information.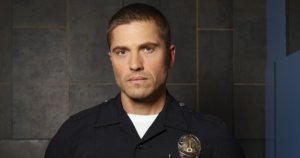 In ABC's The Rookie, a highly regarded police officer realizes that . he has a learning disability, meaning that he processes information in a different way than others. In his case, he learns to listen, rather than read, and be active while listening, so that he can better absorb information. Parents watching storylines like these may learn to have a better understanding of their children's learning disabilities – and how they can help them succeed.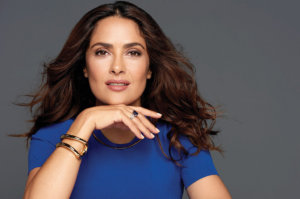 Actress Salma Hayek, who has talked about her dyslexia openly, shared how her disability has made her a better actor and director. "Some people read really fast, but you'll ask them questions about the script, and they'll forget. I take a long time to read a script, but I read it only once. I directed a movie, and I never brought the script to set."
The most common disability among children in the United States is a learning disability, which is a neurologically based condition that may manifest itself as difficulty learning and using skills in reading (called dyslexia), writing (dysgraphia), mathematics (dyscalculia) and other cognitive processes due to differences in how the brain processes information. Individuals with learning disabilities can have average or above average intelligence, and the term does not include a learning problem that is primarily the result of another cause, such as intellectual disabilities or lack of educational opportunity. ADHD is not a learning disability. However, ADHD can interfere with learning. According to understood.org, experts estimate that one-third to one-half of individuals with a learning disability also have ADHD.
Increasing Disability Inclusion in Television Leads to Real-Life Results
With Hollywood striving to boost diversity and inclusion, opening the inclusion umbrella for America's largest minority – the one-in-five Americans with a disability – is the right thing to do as well as economically smart given that the disability market is valued at more than $1 trillion.
People with disabilities lack adequate access to healthcare, education and employment opportunities. Depictions of disability should be focused on the abilities and contributions of people with disabilities, not just the disability. Additionally, even simple inclusion in crowd scenes is important. This is especially critical for the 22 million working-age Americans with disabilities, of which only one-in-three has a job.
Just as Will and Grace and Modern Family helped to change perceptions of the LGBTQ community, an increase in diverse and authentic portrayals of people with disabilities on television can help to end stigmas and advance opportunities for people with disabilities. Actors, producers and directors can use their talents through inclusion riders and other means to fight stigmas and advance opportunities. They also have the power to change the fact that actors without disabilities play more than 95 percent of all characters with disabilities on television.
Diversity and inclusion processes that include disability are needed inside networks and studios so authentic portrayals become natural and consistent. A Lab for entertainment professionals with disabilities is aiming to do just that. Organized by the nonprofit RespectAbility, the 2019 inaugural Lab already has helped place five of the 16 emerging track Fellows into jobs at studios that hosted the group last summer, including The Walt Disney Studios and Paramount Pictures.
"Progress towards authentic disability representation on the screen begins behind the camera," said RespectAbility board member Delbert Whetter, a veteran film executive and producer who is deaf. "Only by including people with disabilities in the spaces where creative and business decisions are made, will we begin to see concrete results on screen."
After all, television programming that represents the talents, innovation and inclusion of all of us is simply better content. The entire report may be downloaded from GLAAD's website. Below, please find the excerpt about the depiction of people with disabilities on television:
This report marks the tenth year that GLAAD has tracked the presence of people with disabilities (PWD) across all series regulars on scripted television. That number and percentage has grown once again, but overall falls monumentally short of reality. According to the 2017 American Community Survey conducted by the U.S. Census, 13.3 percent of non-institutionalized Americans live with a disability. For the purposes of this report, GLAAD followed the guidelines of the American Disability Act (ADA), which includes those with non-apparent disabilities, including those with cancer, PTSD, and HIV and AIDS, to name a few. The number found by the U.S. Census would be greatly increased if it counted all disabilities under the ADA.

Of the 879 series regulars on broadcast programming, GLAAD found that 3.1 percent (27 characters) are people with disabilities. This is a new record high and a one percentage-point increase from last year's 2.1 percent (18 characters) and nine more characters, but again, still falls far short of reflecting reality.

NBC once again counts the most series regular characters with disabilities of all the broadcast networks. Thirteen of their upcoming series regulars have disabilities – more than double the previous year. These include five characters living with diagnosed anxiety or depression on Chicago Med, Lincoln, and This is Us; three characters with cancer on Chicago Med, Manifest, and New Amsterdam; three characters with mobility-related disabilities on Lincoln, New Amsterdam, and Superstore; as well as characters living with PTSD, Chronic Illness, and Addiction. It is heartening to see NBC making strides in the disabilities represented on their programming – it is time for other networks to follow suit.

ABC counts five characters with disabilities, a two-character increase from last year. These characters include Oliver Hampton on How to Get Away with Murder who is living with HIV; Officer Tim Bradford on The Rookie who has a learning disability; lead character Shaun Murphy on The Good Doctor, who is autistic; and Dex and Ansel Parios on Stumptown, who have PTSD and Down syndrome respectively.

CBS, FOX, and The CW all include three characters with disabilities each. This is a decrease in PWD for The CW, while CBS had three characters with disabilities last year and FOX had two. On CBS, characters from NCIS: New Orleans and Mom are wheelchair users, and Matty Webber on MacGyver has dwarfism. Two of FOX's characters with disabilities are on Empire, which is currently airing its final season. On the show, Lucious Lyon is an amputee and Andre Lyon has bipolar disorder. The other character is Gavin McHugh on 9-1-1, who has cerebral palsy. The three characters on The CW are from returning series: The 100's Raven has mobility issues, as does Sgt. Alex Manes in Roswell, New Mexico. Murphy, the lead of In the Dark, is blind.

On cable, there are 10 LGBTQ characters with disabilities or five percent of all LGBTQ characters counted. This is a vast improvement from last year, more than double the four characters of the 2018- 19 season. Blanca, Pray Tell, Ricky, and Candy from FX's Pose are all HIV-positive, though Candy passed away in season two of the series and will not be returning. Also on FX, Legion's Clark has burns and nerve damage, though that series has since ended. Ian Gallagher, who returns on Shameless, continues to live with bipolar disorder, and Aaron on The Walking Dead is an amputee. Sundance's This Close, which was previously on streaming service Sundance Now, transferred to cable, and lead character Michael is a gay deaf man. Rue, from HBO's Euphoria, struggles with addiction, and a midseason series on cable features an autistic, queer character.

There are six LGBTQ characters with disabilities on streaming or four percent, which is equal to the previous year. However, five out of those six characters are on miniseries or series that have been cancelled. Miniseries Tales of the City saw two HIV-positive characters and one deaf character. The final season of Jessica Jones aired this summer, including lesbian character Jeri Hogarth who has ALS; and Designated Survivor included a character with HIV before it was cancelled. The recurring character of Michael on Dear White People, who is HIV-positive, is the only character with a disability on streaming who may return, only for one more season, as Dear White People will air its final season next year. GLAAD could not count Netflix's Special in this research period as there are not yet confirmed plans for a second season, but the comedy which followed a gay man with cerebral palsy is still worth noting, and hopefully it will continue and lead the way in terms of representation of LGBTQ characters with disabilities. It is also worth noting that neither Amazon nor Hulu include any LGBTQ characters with disabilities in this research period.