#ADA30 Summit 2020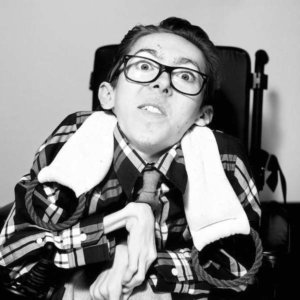 Steve Way is a 29-year-old substitute teacher by day and stand-up comedian by night. He was born with Muscular Dystrophy and is an advocate for disability awareness. Steve performs stand up in the NJ/NY area, motivational speeches around the country, and is the co-creator and star of the web series Uplifting Dystrophy. He can be seen in both seasons of the Hulu show Ramy, which was recently picked up for a third season.
Steve has been performing stand-up for over 8 years with his first set at the Comedy Charity Explosion in his hometown of Rutherford, NJ. He has performed at the 2011 Bamboozle music festival and was the co-host of The Lockdown, a monthly stand up show at the People's Improv Theatre in New York City.
Since the early age of 10, Steve has been public speaking, most notably with the Muscular Dystrophy Association. He has spoken at major events and fundraisers and now does motivational speaking on overcoming adversity.