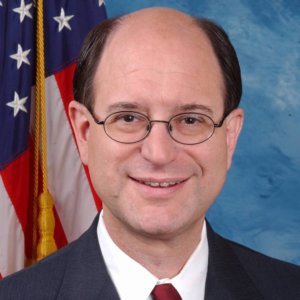 Washington, D.C., July 29 – With the COVID-19 pandemic ravaging communities nationwide, California Rep. Brad Sherman is speaking to the nation about disability rights, inclusion in financial services, and community investment on the thirtieth anniversary of the Americans with Disabilities Act.
Starting this Monday, July 27, the national disability nonprofit RespectAbility has been hosting a series of virtual #ADA30 events focused on some of the most critical issues impacting people with disabilities in our nation today.
"Three decades later, the work to advance opportunities for people with disabilities continues," said former Congressman and current chair of RespectAbility, the Honorable Steve Bartlett. "The ADA is meant to ensure that people with disabilities have the opportunity to earn an income and achieve independence. However, that law is only one of many tools in our nation's policy toolbox to make our nation a fairer, more equitable place."
In his keynote address to RespectAbility's ADA30 Summit on Thursday, July 30, Sherman will talk about how the Community Reinvestment Act impacts low- and moderate-income communities and what the CRA means for people with disabilities in marginalized communities. Signed into law in 1977, CRA was created to encourage banks to meet the needs of all borrowers and work against the divisions created by discriminatory practices like redlining. The law has existed for 43 years to help low- and moderate-income neighborhoods through retail banking and community development. However, CRA has yet to fully support the inclusion of people with disabilities as an eligible group.
As the Chairman of the House Financial Services Subcommittee on Investor Protection, Entrepreneurship and Capital Markets, Sherman works to ensure that laws like the CRA help communities of color. In his remarks, Sherman will speak about the goal of greater financial security for millions of low-income Americans.
"Congress must use every tool at its disposal to expand economic opportunities for people with disabilities," Sherman said.  "As Chair of the House Subcommittee on Capital Markets and a senior member of the House Financial Services Committee, I look forward to working with RespectAbility and its allies on ways we can expand economic opportunity through the Community Reinvestment Act and other financial services laws."
Following Sherman's remarks will be a pair of back-to-back panels grappling with how to build a better future for Americans with disabilities. Those panels will include insights from federal officials from the Departments of Education and Labor, a subject matter expert from SourceAmerica and private thought leaders from Bank of America and J.P. Morgan Chase.
According to the U.S. Census, more than 56 million people – 1 in 5 Americans – had at least one disability prior to COVID-19. This includes people with physical, sensory, learning, cognitive and other barriers to everyday living. The disability community is growing because of this pandemic, both from people who had the coronavirus and with so many people experiencing mental health challenges.
Thursday's keynote by Sherman and the following panels are part of a weeklong virtual gathering dedicated to exploring some of the biggest challenges facing Americans with disabilities today and building a vision of hope for the future. It is sponsored by Comcast NBCUniversal, the Murray/Reese Foundation, Sony Pictures Entertainment and The Walt Disney Company.
#ADA30 Summit: Monday, July 27 – Friday, July 31
1–3 p.m. ET / 10 a.m.–12 p.m. PT
All events are free and accessible with ASL interpreters and live captions.
Monday: Education & Skills for a Better Future
Tuesday: Ensuring Inclusive Communities
Wednesday: Fighting Stigmas with Hollywood
Thursday: The Future of Work for People with Disabilities
Friday: Leadership: Making a Difference for the Future
Interviews available with RespectAbility Chair Steve Bartlett and other speakers. View the full schedule and speakers list and register here: www.respectability.org/ada30.
About RespectAbility: RespectAbility is a nonprofit organization that fights stigmas and advances opportunities so people with disabilities can fully participate in all aspects of community.
Media Contact:
Lauren Appelbaum, Vice President, Communications
Email: [email protected]