#ADA30 Summit 2020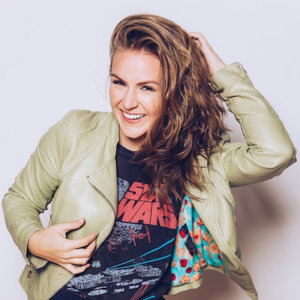 Originally from the rural Midwest, Kiah Amara is an New York City based filmmaker, interdisciplinary artist, consultant and activist. Her work focuses on identity, fluidity, commonality, misconception and all things that deviate from "normal." As a Queer, Chronically Ill, Neurodiverse Womxn with a need for ASL, Amara draws on interconnected experience yet leads with allyship for Deaf and Disabled artistry and activism.
In 2018, they founded IndieVISIBLE Entertainment, a production collective empowering radical representation and intersectionality in media. Prioritizing the voices and stories of Queer Crip Womxn, projects are led by female and nonbinary, LGBTQ+ and neuro- and ability- diverse artists (Disabled, d/Deaf, Autistic, Limb Different, Chronically Ill, etc). IndieVISIBLE champions accessible and welcoming processes on and off camera utilizing varied mediums to share unique perspectives. Kiah also designs Sensory Friendly Sets and flexible production processes in a grassroots movement to alter industry standard and illustrate the need for Disabled ideas as a framework for inclusion and a benefit for Disabled and Non-Disabled creatives alike.
Films: Identity Pas De Deux  [Winner, Best Film – LA Feedback Festival 2020], The Vanished [Winner, Best Awareness Campaign – Disability Film Challenge 2019], November 9th, Acting With Cupid, The Announcement. Other Work: New York Deaf Theatre, ActionPlay, Co/Lab, DANT, NYC Children's Theatre.