Based on our learnings in the field, in 2019, VP of Communications and Entertainment & News Media Lauren Appelbaum and I founded a Lab for Disabled Entertainment Professionals to help develop and elevate the talent pipeline of diverse professionals with disabilities working behind-the-scenes in television and film, while introducing them to studio executives and other decision makers who will advise Lab Fellows on various aspects of the industry and their craft, and in turn, enabling studios and production companies to learn about the talents and benefits of hiring people with disabilities.
This is a unique program that merges our work in the entertainment industry while pulling in the reason RespectAbility was founded – to create more opportunities for people with disabilities who desire to be employed.

2021 participants included people with physical, cognitive, sensory, mental health, and other disabilities ranging in age from people in their 20's through their 50's. Lab alumni worked for a variety of studio partners in 2021 including Nickelodeon, Paramount Pictures, Sony Pictures Entertainment, and The Walt Disney Company, as well as in writers' rooms for Netflix's Mech Cadet, CW's 4400, and Showtime's Dexter, among others. Others have had films featured at festivals such as SXSW and participated in additional career track programs including with Film Independent and Sundance Institute.  For example, this coming January, Slamdance 2022 will feature Noche del Infierno (Hell Night) directed by 2020 alumnus Andrew Reid; Oreo: The Trilogy written and directed by 2021 alumna Cashmere Jasmine; Roommates directed by 2020 alumna Ashley Eakin; and Selahy (My Weapon) written and directed by 2021 alumna Alaa Zabara.
Currently there are 82 alumni of the RespectAbility Lab. Some include:
Learn from more Lab alumni about the impact of the Lab on their careers:



In January 2022, applications will open for the 2022 Lab – including a hopeful return to an in-person Lab in Los Angeles in June/July, as well as a virtual option in August/September.
---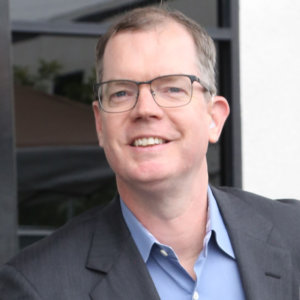 Delbert Whetter is the Chief Operating Officer and Head of Business Affairs for Exodus Film Group, and a film producer of animated and live-action narrative and documentary features. Delbert served as a lead Business Affairs executive for over two decades, including on animated features, IGOR, The Hero of Color City, and Bunyan & Babe, receiving Co-Executive Producer credit on his two recent films. Delbert earned his law degree from the George Washington University Law School, and his MBA from Pepperdine University's Graziadio School of Business and Management. Delbert serves on the Board of Directors of non-profit RespectAbility which works with Hollywood to promote inclusion, representation, and authentic portrayals of people with disabilities, and on the Disability Advisory Board of SFFILM. He was appointed in 2018 by the City of Santa Monica to serve a four-year term on its Disabilities Commission and currently serves as its Vice Chair. He is frequently engaged to consult, speak, and conduct trainings at numerous entertainment studios, companies, and organizations throughout Hollywood.