In honor of March being Women's History Month, RespectAbility reached out to our Entertainment Lab alumni network and asked them to share their favorite TV shows or movies featuring authentic portrayals of Disabled women, nonbinary, and gender nonconforming individuals. If you're looking for something new to watch, check out their list of recommendations below – including some projects created by and/or starring various members of our alumni network!
Amanda Upson (2021 Lab Alumna) recommends This Close, a dramedy series written by and starring deaf creators Shoshannah Stern and Josh Feldman. According to Variety, This Close is the first show written, produced, and created by Deaf people. The series follows best friends Kate (Stern) and Michael (Feldman) as their friendship is put to the test when the newly engaged Kate struggles to grow at work while a heartbroken Michael battles writer's block. Watch the series on Amazon Prime Video.
Amanda also recommends two projects from PBS's American Masters series, a collection of short films originally started in 1986 that celebrate American arts and cultures. First is a documentary-style short film, Elsa which follows Elsa Sjunneson, a professor and media critic, skilled fencer, hiker, and published author who strives to change misconceptions people have of the DeafBlind community and show them as loud, capable, strong people. The film was helmed by a Disability-led team, including director, Cameron S. Mitchell who is also an alumnus of RespectAbility's Entertainment Lab. Watch Elsa on YouTube, and read a review of the film written by RespectAbility Entertainment Media Fellow Erica Mones. Next is a new digital series called Renegades featuring musician and disability inclusion advocate, Lachi as she explores the cultural contributions of people with disabilities and how they transformed America. The pilot episode investigates the amazing life and accomplishments of Deaf stunt legend and speed racer, Kitty O'Neil. Watch Renegades: Kitty O'Neil on PBS online.
Ariel Baska (2022 Lab Alumna) recommends Keep the Change, a romantic comedy about love on the spectrum that specifically discusses internalized ableism and nuances of sexual relationships in a way that is funny, fun, and oh so entertaining. The film features characters from many points on the autism spectrum, all authentically cast. Watch Keep the Change on Amazon Prime Video. You can also read an interview with the film's director Rachel Israel.
Charo Mato (2022 Virtual Lab Alumna) highlights her own upcoming documentary film, 8 Stories About My Hearing Loss which follows Charo's personal story as she grapples with her acquired hearing loss as an adult. "My deepest motivation since I started thinking about this nonfiction film is intrinsically linked to my personal experience as a hearing-impaired person immersed in a family with several hearing-impaired people including my father," says Mato. "My goal is for the audience to feel the experience of loss and recovery, which will always be focused through sound as it is heard by hard-of-hearing people, in order to understand the importance of language, inclusion and diversity." 8 Stories About My Hearing Loss will soon be available to watch on PRAGDA, home to the newest Latin American, Spanish, and Latinx cinema. In the meantime, you can learn more about the film and follow along with its recent festival successes on Instagram here. You can also read an interview with Charo about her work, written by RespectAbility's Entertainment Media Program Coordinator Isabella Vargas.
Diane J. Wright (2021 Lab Alumna) recommended a list of Autistic minorities on screen that she curated as the founder of Autastic.com, a global community that exists to educate, empower, and provide community for late-identified autistic adults, specifically for autistic people of color.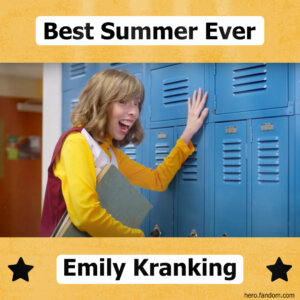 Emily Kranking (2020 Entertainment Lab Alumna and former RespectAbility Fellow) recommends Best Summer Ever, a fresh and exhilarating take on the beloved teen musical genre featuring eight original songs and a fully integrated cast and crew of people with and without disabilities. Emily also plays the role of "Nancy" in the film! Watch Best Summer Ever on Hulu.
Rachel Handler (2020 Lab Alumna) shares the documentary short film, How Much Am I Worth? which explores the failings of the U.S. health system through the lens of four women with disabilities as they work to get the mobility aids they need to survive. Rachel produced and co-directed this film with a team of other Disabled creatives as part of the Easterseals Disability Film Challenge in 2020. Watch How Much Am I Worth? on YouTube.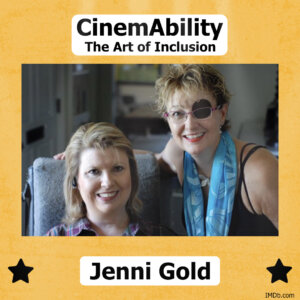 Jenni Gold (2019 Lab Alumna) recommends CinemAbility: The Art of Inclusion, a star-studded and award-winning documentary about the history of disability portrayal in film and television. Gold directed and co-wrote the film, and it is available to watch on a variety of different streaming platforms. More information is available at the CinemAbility website.
Jenni also recommends Ready Willing and Able, an action film that she directed starring Disabled actress, Christopher Anne Templeton in the role of Samantha Martin, a CIA agent who is injured during a mission and is forced to retire from the CIA. Now as a wheelchair-user, Samantha continues using her skills to form a ragtag group of fellow CIA castoffs who stop a terrorist plot and uncover a mole within the CIA. Watch Ready Willing and Able on Amazon Prime Video.
Ali MacLean (2020 Lab Alumna) recommends several different films and TV shows that explore themes of mental illness and a variety of different disabilities and intersectional gender identities. Read more about Ali's recommendations and how to view them below:
Selena Gomez: My Mind & Me: After years in the limelight, Selena Gomez achieves unimaginable stardom. But just as she reaches a new peak, an unexpected turn pulls her into darkness. An intimate study which spans her six-year journey into a new light. Watch the film on Apple TV+.
Inside Out: This animated film follows the inner workings inside the mind of a young girl named Riley, who adapts to her family's relocation, as five personified emotions administer her thoughts and actions. Watch the film on Disney+.
You're The Worst: This series is a modern look at love and happiness told through the eyes of two people who haven't been very successful with either. Narcissistic, brash, and stubborn Jimmy inadvertently finds himself paired up with cynical, people-pleasing, and self-destructive Gretchen. You're the Worst is an original comedy from writer and executive producer Stephen Falk, and puts a dark twist on the romantic comedy genre. Watch the series on Hulu.
My Beautiful Broken Brain: Filmmaker Lotje Sodderland documents her recovery process from the hemorrhagic stroke she had at 34 — and the new life she builds in the aftermath. Watch the film on Netflix.
I May Destroy You: After being sexually assaulted in a nightclub, Arabella's (played by Michaela Cole) life changes irreversibly and she is forced to reassess everything, including her career, friends and family. The series explores the question of sexual consent in contemporary life and how, in the new landscape of dating and relationships, we make the distinction between liberation and exploitation. Watch the series on HBO Max.
Eternal Sunshine of the Spotless Mind: After a painful breakup, Clementine (Kate Winslet) undergoes a procedure to erase memories of her former boyfriend Joel (Jim Carrey) from her mind. When Joel discovers that Clementine is going to extremes to forget their relationship, he undergoes the same procedure and slowly begins to forget the woman that he loved. The film beautifully reveals the chaos, heartbreak, and passion of the relationship between Joel – who has avoidant personality disorder – and Clementine – who has borderline personality disorder. Watch the film on Amazon Prime Video.
Brain on Fire: The film follows the true story of a New York Post writer who begins to experience a mysterious illness. After being evaluated extensively by many doctors, she was diagnosed to be psychotic. She would have been committed to the psychiatric ward in a hospital and probably died of encephalitis, if it were not for the efforts and skills of Syrian-American neurologist Souhel Najjar. He empathized with her case and was able to diagnose and treat her rare illness. Watch the film on Netflix.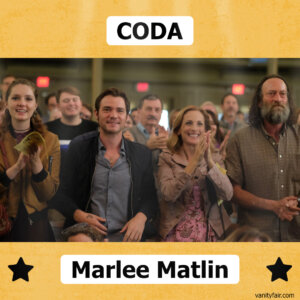 CODA: As a CODA (Child of Deaf Adults) Ruby is the only hearing person in her deaf family. When the family's fishing business is threatened, Ruby finds herself torn between pursuing her passion at Berklee College of Music and her fear of abandoning her parents. Watch the film on Apple TV+.
CREED III: Still dominating the boxing world, Adonis Creed is thriving in his career and family life. When Damian, a childhood friend and former boxing prodigy resurfaces after serving time in prison, he's eager to prove that he deserves his shot in the ring. The face-off between former friends is more than just a fight. To settle the score, Adonis must put his future on the line. This third installment of the CREED series also stars Mila Davis-Kent, a young Deaf actress in the role of Amara Creed, and ASL is incorporated throughout the entire film. Watch the trailer here and watch the film at a local theater near you (as of March 2023).
Unbelievable: After a young woman is accused of lying about a rape, two female detectives investigate a spate of eerily similar attacks. Watch the series on Netflix.
Hannah Gadsby: Douglas: Stand-up comedian Hannah Gadsby returns for her second special and digs deep into the complexities of popularity, identity, and her most unusual dog park encounter. Watch the special on Netflix.
Rounding out the list, RespectAbility's Entertainment and News Media team has two additional recommendations to share.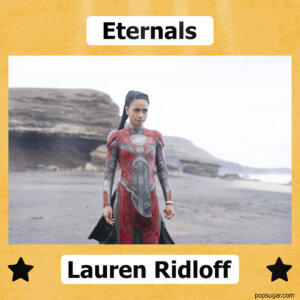 Eternals features Lauren Ridloff as Makkari, Marvel's first deaf superhero. In an interview with The Hollywood Reporter, Ridloff said "I feel like seeing Makkari on the screen is, first of all, so important for the Deaf community. We need a superhero that represents us, and as I said before, growing up, I didn't dream of becoming an actor because I didn't see enough of myself on the screen. I didn't get to dream that big, so now, with The Eternals, I'm hoping that more people will be able to dream bigger." Watch the film on Disney+.
Disney Junior's Firebuds features Lolo Spencer as the recurring character Jazzy, a young Black girl with spina bifida, whose "vroom-mate" is wheelchair car Piper (Sammi Haney). In the recently aired episode "All That Jazzy", after watching a dance performance starring Ayanna (Tatiana Lee) and Gliderbella (Ali Stroker), Jazzy is inspired to become a lead dancer, too. Watch the series on Disney+.