It is vital to ensure authentic disability representation, considering that disability intersects with all other underrepresented populations. While AAPI representation in film and television has seen an increase in the past few years, there is still work to be done for AAPI disability representation. Watch a discussion with AAPI creatives working in front of and behind the camera to ensure inclusive representation moving forward.
Speaker Bios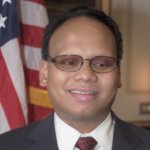 Introduction: Ollie Cantos is the Vice Chair of RespectAbility's Board of Advisors. Cantos has been active in the civil rights arena since 1990.  He is Special Assistant to the Acting Assistant Secretary for Civil Rights at the U.S. Department of Education, Attorney Mentor for the American Bar Association Commission on Disability Rights, Vice President of the Virginia Association of Parents of Blind Children, and Member of the United States Coast Guard Auxiliary.
Past positions include Staff Attorney and Director of Outreach and Education at the Disability Rights Legal Center, General Counsel and Director of Programs at the American Association of People with Disabilities, Special Assistant and later Special Counsel to the Assistant Attorney General for Civil Rights at the U.S. Department of Justice, and Associate Director for Domestic Policy at the White House under President George W. Bush. Prior leadership posts include Vice Chair of the President's Committee for People with Intellectual Disabilities, Legal Officer for the Coast Guard Auxiliary, Vice President of the Legal Aid Foundation of Los Angeles, Chairman of the Board for Scholarships for Eagles, President of the California Association of Blind Students and the National Association of Blind Students, and member of the boards of directors of the ENDependence Center of Northern Virginia, the Blind Children's Center, Community Lodgings, the California Association to Promote the Use of Braille, the National Federation of the Blind of California, Loyola Marymount University Alumni Association, and Loyola Law School Alumni Association.
But Ollie is most grateful for his adoption of three blind triplet boys – Leo, Nick, and Steven.  Their compelling story has been told by National Public Radio, PEOPLE Magazine, The Washingtonian Magazine, USA Today, and videos that went viral on NowThis.com, HeartThreads.com, and others. In addition to local media coverage, they were featured as Persons of the Week on ABC's World News Tonight with David Muir In December 2017 for attaining the coveted rank of Eagle Scout as part of Boy Scouts of America. Their story has now reached a grand total of more than 53 million views.
---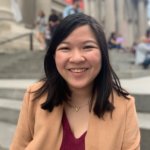 Moderator: Vanni Le is the first-ever Entertainment Outreach Program Manager at RespectAbility, a nonprofit organization fighting stigmas and advancing opportunities so people with disabilities can fully participate in all aspects of community. She focuses on fighting stigmas by ensuring authentic representations of people with disabilities in film and television. Le brings brand strategy and program management experience from both the entertainment and nonprofit fields, having previously worked at the Walt Disney Studios, Sony Pictures Entertainment, the Annenberg Inclusion Initiative, March of Dimes, and most recently A+E Networks.
Le strives to effect social change and champion diversity and inclusion in industries with underrepresented communities. Her passion for diverse representation in media (and lack thereof) is her drive for pursuing a career in entertainment. As someone with low vision and a recent diagnosis of ADHD that was previously misdiagnosed as mild anxiety disorders, she also recognizes the importance of authentic portrayals of disabilities and general mental health in media. Le is a first-generation, low-income graduate of the University of Southern California (M.S. Digital Social Media and B.A. Public Relations), where she empowered and advocated for higher education and post-graduate success as president of QuestBridge, admissions interviewer, and student government first-gen advisor.
Born in Orange County, California and raised in Tampa, Florida, Le is based out of Los Angeles, California. In her spare time, she enjoys playing the piano or ukulele and singing, mentoring college students, or catching up on television.
---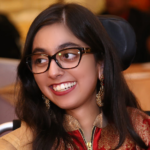 Shaina Ghuraya jokes that she is a triple threat – she's a wheelchair-user, Punjabi, and a woman. She is a writer/director for quirky and bold comedies that embrace diversity and explore intersectionality. A graduate of USC's School of Cinematic Arts, Ghuraya's films have gone on to screen at ReelAbilities, Hollyshorts, and Slamdance. Most recently, she graduated from Academy Gold and received the SF Film Rainin Grant for her feature film script which she will direct. She currently works at Netflix Animation as a writer's apprentice. Her work can be found at shainaghuraya.com.
---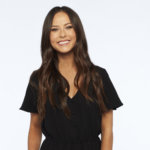 Oregon native Abigail Heringer is a client financial manager who quickly captured the hearts of viewers across the nation with her endearing personality when she appeared on the 25th season of ABC's "The Bachelor." Abigail, who was the first deaf contestant to appear on the show, opened up about her congenital hearing loss and shared her hearing journey with cochlear implants. Abigail graduated from Linfield College and studied finance. She loves being outdoors and spending time with family whom she says bring out the best side of her. In her spare time, Abigail enjoys golfing, spending time with friends and exploring her new hometown of New York City, where she recently relocated.
---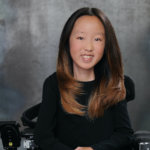 Sophie Kim is an American television actress from Los Altos, California, and was born on July 10, 2006 in Chicago, Illinois.  Sophie is most well known for her series regular role as Amara in the Netflix original series The Healing Powers of Dude.  Although Sophie has been involved in theater and voice since elementary school, Sophie had no previous professional acting experience prior to being discovered as the result of an open worldwide casting call for the role of Amara.  Sophie was born with Ullrich Congenital Muscular Dystrophy and has been a wheelchair user since the age of four, and hopes to be an advocate and role model for increased diversity and inclusion in the entertainment industry.
---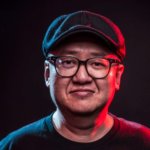 Steve Lee is a Chinese American Disabled Stand-Up comedian, actor, producer and writer. Originally from Hong Kong born with Amyoplasia, his comedy is centered around his experiences in both continents dealing with racism and living with his disability.
He blends stories and punchlines to convey his belief that we are all equal – equally ignorant, fallible, weird, and desiring freedom. For Steve, comedy is a way to get people – including himself – to laugh about our own shortcomings and problems in our daily lives.
---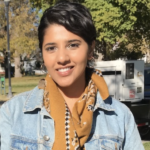 Fatima Liaqat is a comedy writer/director, former BuzzFeed Video producer, and CAPE New Writers Fellow. Her scripts have placed in Austin Film Festival and the WeScreenplay Diverse Voices competition. Fatima has struggled with OCD since childhood and Bipolar Disorder since her teens. In her early twenties her journey with chronic illness began. While working in production, she experienced a major health setback and needed to leave Los Angeles to pursue treatment. Years later, she was diagnosed with Endometriosis and other comorbidities. Fatima strives to write about her experiences with invisible mental and physical disabilities; she also wants to lead a diverse, neurodivergent and disability-inclusive writing room and film crew. Her experiences as a queer, disabled, Muslim, Pakistani immigrant have fueled her to seeking representation onscreen with intersectionality at the forefront. Her pie-in-the-sky career goal is to head a production company that highlights other stories from queer, poc and disabled writers and filmmakers.
---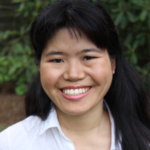 Ava Xiao-Lin Rigelhaupt just graduated from Sarah Lawrence College (NY) this May with a BA. Ava has been an actor, writer, and advocate for disability and autism representation in the entertainment industry since 2017, when she became a founding member of a new neurodiverse theatre company, Spectrum Theatre Ensemble, in Rhode Island. Ava wrote and collaborated on the company's first show, "Identity Spectrum," about living with a disability. During that time she was a neurodiverse intern with Trinity Repertory Company to create their first complete sensory friendly season. (Sensory Friendly makes performances accessible to patrons with sensory sensitivities such as Autism or PTSD). She was also invited to speak on her first panel, at the Theatre Communication Group's National conference about being a neurodiverse artist.
During Ava's senior year at Sarah Lawrence, she was the college's Ruderman Family Foundation Inclusion Ambassador and worked with the college theatre department, Hillels of Westchester, and Hillel International to produce the school's first sensory friendly performance, along with moderating a panel of industry professionals to discuss accessibility in entertainment.
Ava has published multiple articles discussing topics such as autism, accessibility, being a Chinese adoptee, and studying abroad in Italy as an autistic college student. Ava hopes to work with entertainment companies and professionals to find and create more opportunities for diverse people with disabilities in the entertainment industry both on and off screen.
---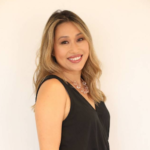 Kannie Yu LaPack is Senior Vice President, Publicity, Public Affairs and Social Media for Lifetime and LMN. Based in Los Angeles, Kannie oversees the bicoastal publicity team in all consumer, trade, awards strategy, public affairs initiatives and social media for the networks.
Kannie led all the publicity and public affairs efforts for Surviving R. Kelly, which has reached over 26 million total viewers. As part of the awareness campaign, Kannie relaunched the Emmy-awards winning public affairs campaign, Stop Violence Against Women, bringing together key advocacy groups, influencers and political leaders to ensure resources and support was readily available to the survivors and to viewers.  The campaign included a new PSA in 2018 featuring survivors of sexual violence, featuring actress and activist Alyssa Milano, meToo Founder Tarana Burke, RISE Founder and Nobel Peace Prize nominee for authoring the Survivors Bill of Rights, Amanda Nguyen, and R. Kelly survivor Kitti Jones. Through her work on behalf of sexual assault survivors, Kannie was invited by RAINN (Rape, Abuse, Incest National Network) to join their National Leadership Council, helping to amplify their work further.
Additionally, Kannie is an Emmy-nominated executive producer for Lifetime's 2018 public service announcement for Stop Breast Cancer for Life. Ironically, the following year in 2019, Kannie joined the statistic of the one in eight women to be diagnosed with breast cancer, following her very first mammogram. Diagnosed with triple positive breast cancer, Kannie underwent chemotherapy – while continuing to work full time and went through a double mastectomy during the beginning of the pandemic in 2020. She is now a proud breast cancer survivor and thriver. Kannie received a Bachelor's of Arts in Communications, with a Minor in Psychology, from UCLA, where she graduated with college honors. She resides in Los Angeles with her husband Landon, son Logan and daughter Kaiya.