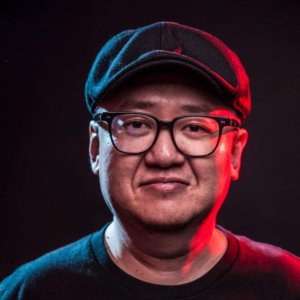 Los Angeles, May 19 – Steve Lee is a Chinese standup comedian, writer, actor, and producer with Amyoplasia Congenita Disruptive Sequence. Amyoplasia congenita is the most common type of arthrogryposis multiplex congenita (AMC), and mainly refers to disorders with limb involvement.
Originally from Hong Kong, Lee came to America when he was 17 as an exchange student. He jokes that he was placed in the most diverse state in America: Kansas. Lee was the only student of color in his high school. In a short film for the 2020 Easterseals Disability Film Challenge, Lee remembers it was a teacher in Kansas that made him realize he was the one labeling himself as a person with a disability. He wasn't as different as society in America and Hong Kong wanted him to believe.
In an email to RespectAbility, Lee wrote, "More of our friends, families or parents need to know disability is not a shame." Lee is not afraid to directly address disability and racism through comedy. As his Facebook "about" section reads, he describes himself as "a disabled immigrant trying to take American jobs."
Lee is a staple in comedy clubs across the world, with a fan base spanning two continents. He has performed in major cities such as Los Angeles, San Francisco, Hong Kong, Shanghai, Kuala Lumpur and Singapore. According to his website, "Steve Lee may be the only Chinese Disabled Stand-Up Comedian working in Hong Kong, Asia and America."
According to the U.S. Census, as of 2019, there were 18,297,153 Asian Americans living in the United States. Out of that number, there are 1,315,999 Asian Americans who identify that they are living with some form of disability, many of whom face double discrimination. AAPI people with disabilities like RespectAbility's Vice Chair Ollie Cantos, RespectAbility Entertainment Outreach Program Manager Vanni Le and Steve Lee are helping fight stigmas by being public about their disabilities.
"Making people laugh can increase levels of trust and friendship between strangers," Lee believes. "Sometimes comedians perform in places where the audience is less than 1% Asian. When an Asian disabled person tells jokes and makes them laugh, that's beyond breaking stereotypes." Lee is vitalized by stereotypes, and believes we are all equal – "equally ignorant, fallible, weird, and desiring freedom!"
Lee was one of 10 individuals who participated in RespectAbility's Celebrating Representation and Inclusion of Disabled AAPI in Media panel on May 26, 2021. Watch the recording and read the transcript here.