Read the webinar transcript
Download the accessible PowerPoint
Watch the webinar on YouTube with open captions
Speakers:
Tatiana Lee, Hollywood Inclusionist, RespectAbility
Eric Ascher, Communications Associate, RespectAbility
Moderated by Lauren Appelbaum, Vice President, Communications, RespectAbility
Social media platforms raise some access issues for individuals with disabilities. Although accessibility on social media sites is limited in a lot of ways, some features do exist in each platform. Enjoy this hands-on presentation in best practices for Twitter, Facebook, Instagram and YouTube.
About Our Speakers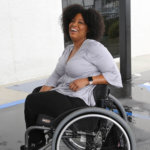 Tatiana Lee is a Hollywood Inclusionist at RespectAbility. She was a Communications Fellow in Spring 2019, participating in the leadership program to gain better knowledge and skills to be a more effective advocate in Hollywood for disability inclusion. Now, she helps represent RespectAbility in Hollywood. Like RespectAbility, Lee has dedicated her life to fighting for inclusion of people with disabilities in all aspects of mass media. Lee learned to harness the power of social media to speak boldly about accessibility and inclusion in mass media. She became the voice behind "Accessible Hollywood,"where she highlighted her journey as an actress, model and lifestyle influencer born with Spina Bifida. Read more about Tatiana Lee.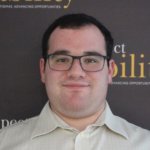 Eric Ascher is the Communications Associate for RespectAbility. He is responsible for supporting RespectAbility's Communications Director in developing and implementing advocacy efforts and communications of various types. Ascher manages RespectAbility's social media channels, website and emails; organizes and develops webinars; and supervises Communications Fellows. He initially joined RespectAbility as a Communications Fellow in the Spring 2018 cohort. He was drawn to RespectAbility because, being on the autism spectrum himself, he knows that people with disabilities are capable of doing great work, just like everyone else. Read more about Eric Ascher.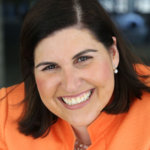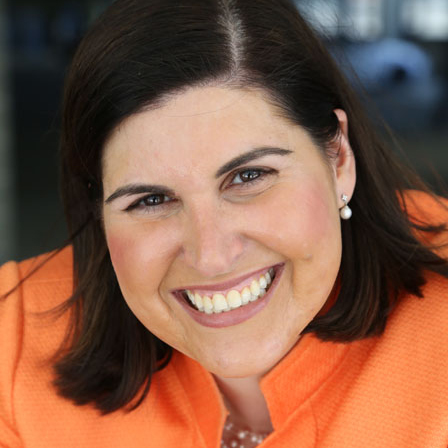 Lauren Appelbaum is the Vice President, Communications, at RespectAbility. She brings more than 15 years of experience in strategic and crisis communications, writing, video and web production, news gathering and social media to the disability agenda. Previously she was a digital researcher with the NBC News political unit, where she worked with Chuck Todd and Andrea Mitchell. Read more about Lauren Appelbaum.
This series is being led by RespectAbility in partnership with leading thinkers around equity in the philanthropic and nonprofit space: BoardSource; The California Wellness Foundation; Catalogue for Philanthropy, Greater Washington; Center for Disaster Philanthropy; Cerebral Palsy Foundation; The Chronicle of Philanthropy; The Communications Network; The Divas With Disabilities Project; Exponent Philanthropy; Grantmakers Concerned with Immigrants and Refugees; Grantmakers in the Arts; Media Impact Funders; National Center on Disability and Journalism; National Committee for Responsive Philanthropy; National Council of Nonprofits; The New York Women's Foundation; The Unfunded List; and Weingart Foundation.