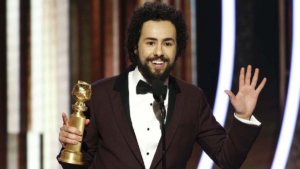 Los Angeles, Jan. 9 – During Sunday's Golden Globes awards show, both host Ricky Gervais as well as various award winners pointed out the lack of racial and gender diversity among the nominees. While these are very important conversations, no major outlet has examined disability representation on screen – or behind the camera – of the Golden Globes winners. With one-in-four adults having a disability in the U.S. today, the lack of representation – just 3 percent on screen – means that millions of people are unable to see themselves in media today.
Ramy Youssef, winner of Best Performance by an Actor in a Television Series, Musical or Comedy, is important. His show, Hulu's Ramy, breaks many diversity barriers – featuring both an Arab Muslim family as well as Steve Way, his real-life best friend who has muscular dystrophy.
"It's very, very hard for people like me to be on TV," Way said in an interview with Vulture. I mean, when was the last time you saw someone who looked like me on TV or in a movie? I can't tell you how many times I've gotten in front of a casting director and they just cut me off before I even do my lines. I can't tell you how many times I've auditioned for a disabled person's role and I was the only disabled actor, and I still didn't get it."
In addition, two winners of Best Motion Picture, Once Upon a Time … in Hollywood and Missing Link, both include people with disabilities – as writers and voice actors.
"In order to have more accurate portrayals of disability on screen, it is important to also have people with disabilities working behind the camera as writers, directors, producers and more," said Lauren Appelbaum, who leads RespectAbility's Hollywood Inclusion efforts as the organization's vice president of communication. "Inclusion of people with disabilities must be an intentional effort. What we see on screen influences how we act in real life. Thus, by including people with disabilities both in front of and behind the camera, production companies and studios are helping to remove the stigmas that currently exist about interacting with individuals with disabilities."
Once Upon a Time … in Hollywood
Winner of Best Motion Picture, Musical or Comedy, Once Upon a Time … in Hollywood features a main character, Rick Dalton (Leonardo DiCaprio) who has undiagnosed bipolar disorder.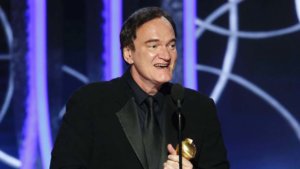 "Now, we already had Rick a drinker, but the whole thing about undiagnosed bipolar and not knowing how that works, and the weird pendulum swings of emotion you would have … that became a really interesting thing that we thought Rick could deal through," Quentin Tarantino said in an interview with Vanity Fair. "And that gave Leo a good, solid ground in which to work and build a character and have a subtext going on inside of scenes that doesn't have to revolve around the story of the scene."
Once Upon a Time … in Hollywood's Tarantino also won for best screenplay. Tarantino, like actresses Salma Hayek and Whoopi Goldberg, champion boxer Muhammad Ali, Virgin Records' Richard Branson, and Sharks Barbara Corcoran, Daymond John and Kevin O'Leary, has dyslexia. By publicly disclosing that he has dyslexia, Tarantino can serve as a role model for the millions of children who have a learning disability, a neurologically-based condition that may manifest itself as difficulty learning and using skills in reading (called dyslexia), writing (dysgraphia), mathematics (dyscalculia) and other cognitive processes due to differences in how the brain processes information. Dyslexia likely affects more than 40 million Americans, but only two million know they have it.
Missing Link
Winner of Best Motion Picture, Animated, Missing Link features the voices of Zoe Saldana, who has Hashimoto's thyroiditis, an autoimmune disease; Stephen Fry, who has bipolar disorder and had prostate cancer; and David Walliams, who has bipolar disorder.
Since being diagnosed with bipolar disorder at the age of 37, Fry has become a major proponent for mental health awareness. In 2006, he explored his bipolar disorder in the two-part documentary Stephen Fry: The Secret Life of the Manic Depressive. "I've always viewed it's not who I am. It's a condition I live with," Fry said on an episode of the podcast Happy Place in 2018.
Fry's activism has helped remove the stigma around having bipolar disorder. New research also shows that media coverage has shown bipolar disorder's association with creativity. For example, Charles Dickens and Beethoven are thought to have had bipolar disorder, reports Neuroscience News.
Looking to the Future
With several more awards show coming up this season, there is a chance for continued recognition of disability representation. The pace of diversity of all marginalized populations has been increasing, allowing new voices to be heard. More people with disabilities need to be visible in front of – and behind – the camera. An increase in diverse, accurate and authentic portrayals of people with disabilities in television and film can significantly help to end stigmas that undermine their opportunities to receive the education, training and employment opportunities needed to succeed, just like anyone else. Award-winning actors, producers and directors can use their immense talents to advance opportunities for the 22 million working-age Americans with disabilities, only one-in-three of whom has a job today.
Critics have the opportunity to be leaders when it comes to highlighting diversity or lack thereof. They are in the position to celebrate it, and find fault for its absence. When talking about diversity successes, disability cannot be left out in the cold. Just as importantly, we must draw attention to the actors with disabilities and shows with disability themes that are taking home awards.