Read the webinar transcript
Download the accessible PowerPoint
Watch the webinar on YouTube with open captions
Speakers:
Sharon Rosenblatt, Director of Communications, Accessibility Partners
Dan Mouyard, Front End Technical Architect, Forum One
Moderated by Tatiana Lee, Hollywood Inclusionist, RespectAbility
Websites are now the front lobbies of our organizations, and social media is fast supplanting the more traditional ways that our organizations connect with the public. Our research shows that organizations are not yet meeting basic requirements for accessibility, like captioned videos, screen reader-friendly designs, and photo description / alt-text. This online workshop gives a nonprofit everything it needs to know to open its digital door.
About Our Speakers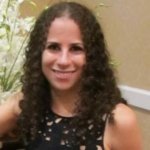 As Director of Communications for Accessibility Partners, Sharon Rosenblatt brings her writing to the front lines of disability advocacy and technology accessibility. Sharon specializes in document remediation, mental health policy, disability advocacy, and web compliance testing. Her efforts have enabled developers and manufacturers to see the tremendous potential that accessibility has for users all abilities. She tracks new accessibility and disability legislation to ensure that she and the company remain on the cutting edge, and enjoys seeing where laws intersect with technology in new arenas. Sharon enjoys participating in the constant dialogue between accessibility and innovation. With her enthusiasm highlighted in several publications like The Wall Street Journal, The Washington Post, Fast Company, Information Week, CNN, Mint.com, and more. She is a graduate of the University of Maryland, with a BA in English Language and Literature.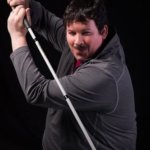 Dan Mouyard is Front End Technical Architect for Forum One. He is responsible for translating the visions of information architects and web designers into reality through his masterful skills in HTML, CSS, JavaScript, and PHP. Dan holds his bachelor's Physics and Music from Dickinson College. He has over 15 years of experience and is passionate about creating sites that everyone can access and writes, blogs, and speaks on web accessibility and Section 508 issues.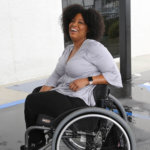 Tatiana Lee is a Hollywood Inclusionist at RespectAbility. She was a Communications Fellow in Spring 2019, participating in the leadership program to gain better knowledge and skills to be a more effective advocate in Hollywood for disability inclusion. Now, she helps represent RespectAbility in Hollywood. Like RespectAbility, Lee has dedicated her life to fighting for inclusion of people with disabilities in all aspects of mass media. Read more about Tatiana Lee.
This series is being led by RespectAbility in partnership with leading thinkers around equity in the philanthropic and nonprofit space: BoardSource; The California Wellness Foundation; Catalogue for Philanthropy, Greater Washington; Center for Disaster Philanthropy; Cerebral Palsy Foundation; The Chronicle of Philanthropy; The Communications Network; The Divas With Disabilities Project; Exponent Philanthropy; Grantmakers Concerned with Immigrants and Refugees; Grantmakers in the Arts; Media Impact Funders; National Center on Disability and Journalism; National Committee for Responsive Philanthropy; National Council of Nonprofits; The New York Women's Foundation; The Unfunded List; and Weingart Foundation.