"It is an honor and privilege serving on the Executive Committee of RespectAbility and in a wide myriad of roles. I enjoy interacting with the extraordinary staff, Fellows, our board colleagues and others in the greater community of people with disabilities. It is truly beyond remarkable the extraordinary strides that we've made in six short years in such a wide arena—from empowerment of women with disabilities in NYC to fighting stigmas in Hollywood to training the next generation of disability community leaders through our National Leadership Program to promoting employment opportunities for all."
– Vivian Bass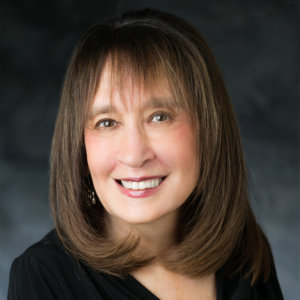 Vivian Bass has volunteered with RespectAbility in a multitude of capacities since its founding in 2013. She became a resource as work was being done to launch the organization, as she knew RespectAbility's Co-Founder/President, Jennifer Laszlo Mizrahi, from various leadership and national organizations.
Vivian has served in three main roles. First, she is a member of the Executive Committee, participating in nationwide events on behalf of RespectAbility and sharing its story whenever possible. Second, Vivian co-chairs RespectAbility's global Jewish inclusion work alongside Shelley Richman Cohen, co-Founder and Secretary of our Board of Director. In this capacity, Vivian helps secure grants for Jewish inclusion projects; has been involved with launching RespectAbility's Jewish initiatives in California; and co-curates RespectAbility's weekly Shabbat Smile newsletter in conjunction with Debbie Fink, Director of Community Outreach and Impact.
Finally, Vivian has worked closely with Debbie to plan and execute RespectAbility's unprecedented Women's Disability Leadership, Inclusion and Advocacy Training Series. Vivian's involvement and volunteer work at these NYC trainings strengthened this groundbreaking initiative – empowering women with disabilities to become more engaged in civic life.
Thank you, Vivian, for all the volunteer work you do to advance RespectAbility's mission as we collectively work to fight stigmas and advances opportunities so that people with disabilities can fully participate in all aspects of community.
---
Vivian Bass has dedicated her career as an advocate for people with disabilities worldwide. She currently serves on RespectAbility's executive committee; is the Immediate Past Chair of Jewish Women International (JWI) Board of Trustees; and is CEO Emeritus of The Jewish Foundation for Group Homes, after leading its remarkable growth over several decades. She has spoken internationally for disability advocacy organizations such as: The World Congress on Disabilities in conjunction with the Paralympics; The National Organization on Disability (NOD); The American Association of Intellectual and Developmental Disabilities (AAIDD); and The National Association of Social Workers (NASW). Read more about Vivian Bass.