Read the webinar transcript (coming soon)
Download the accessible PowerPoint
Watch the webinar on YouTube with live embedded captions (coming soon)
Building a culture of inclusion at any business, organization or agency can be an incredible challenge. Hiring talented employees with disabilities and securing their return on investment requires any organization to build towards the goals of attitude, accessibility, accommodations and assimilation. This webinar, based a presentation recently given at the Starkloff 2019 Workforce, Workplace Disability Summit, discussed how to leverage internal, external and new communications strategies to promote disability inclusion. This presentation reflected on best practices pioneered by public sector entities like the Office of Federal Contract Compliance Programs (OFCCP), private sector companies like JP Morgan Chase and Coca-Cola as well as non-profit efforts like the National Organization on Disability and the Poses Workplace Initiative.
About Our Speaker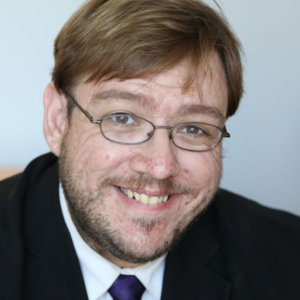 Philip Kahn-Pauli is the Policy and Practices Director of RespectAbility, a nonprofit organization fighting stigmas and advancing opportunities for and with people with disabilities. He educates leaders at the federal and state level about best practices to expand opportunities for people with disabilities. Kahn-Pauli serves as the co-chair of the Employment and Training Task Force of the Consortium for Citizens with Disabilities (CCD). He works with more than 110 national disability organizations to impact federal policy and move the disability employment agenda forward at the national level. At the state level, Kahn-Pauli advocates for cost effective solutions, replicable models and school-to-work transition programs for youth with disabilities. Kahn-Pauli's career in disability began with several years of work at a local nonprofit focused on traumatic brain injury. He holds a master's degree in social policy and philosophy from the George Washington University and a bachelor's degree from the University of Denver. Raised by a single mother with serious chronic health issues, he is deeply committed to building a better future for people with disabilities. Read more about Philip Kahn-Pauli.