Read transcript
Download PowerPoint
Target Audience: individuals with disabilities and their family members, benefits navigators, direct service providers, provider agencies, self-advocates, advocacy agency staff, workforce development board members, and state agencies leaders
Despite a booming job market, fears over inflation and rising costs are putting conversations about financial security front and center for millions of Americans. These conversations are especially important for people with disabilities and their families. Supported by the National Association of State Treasurers Foundation (NAST Foundation) and Wells Fargo, the new National ABLE Initiative (ABLE today) is a major effort to improve the financial wellbeing of millions of people with disabilities and increase the number of people with disabilities who hold ABLE accounts.
Watch an exciting and dynamic conversation about the personal benefits of opening an ABLE savings account and how it connects to advancing job opportunities for people with disabilities.
Speaker Bios
Eric Ochmanek, Director, ABLE today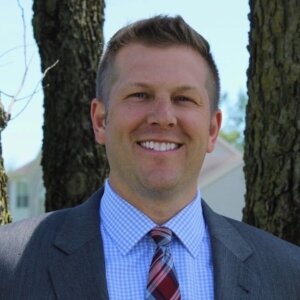 Eric Ochmanek leads the NAST efforts for ABLE today. Eric was previously part of Ohio's ABLE program since before its launch, where he led its outreach efforts. He traveled to each of Ohio's 88 counties and throughout the country to connect people with disabilities with ABLE accounts and build partnerships within the disability, financial, legal, and support service industries.
Previously, Eric worked for the British Petroleum (BP) Natural Gas Business Unit, the White House Office of Presidential Advance, and the Immediate Office of the U.S. Secretary of Health and Human Services (HHS). Eric is a graduate of Adrian College (Adrian, MI). He and his wife enjoy volunteering at their sons' school and for their sports teams.
Sara Hart Weir, National Outreach Lead, ABLE today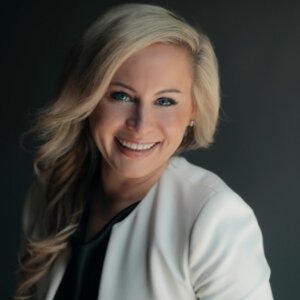 Sara Hart Weir is a national ABLE expert, nonprofit executive and disability activist. Weir is the former President & C.E.O. of the National Down Syndrome Society (NDSS), where during her tenure at NDSS, she led the passage of the landmark, bipartisan Stephen Beck Jr., Achieving a Better Life Experience (ABLE) Act in 2014 (P.L.113-295). Weir also supported a majority of the enactment of ABLE state laws, assisted with over 40 state ABLE plan launches as well as led efforts to expand ABLE to include the ABLE to Work Act and the ABLE Financial Planning Act.
Weir is also a national leader in driving public-private partnerships to ensure people with disabilities have a fair shot at the American Dream. Weir drives solutions that give individuals with disabilities access to a better life – from growing workforce development and career opportunities, increasing access to quality, affordable housing, improving healthcare delivery systems and expanding inclusive education. Weir has a Bachelor of Arts in Psychology and Political Leadership from Westminster College and a Master of Science in Public Policy and Management from Carnegie Mellon University's Heinz College.
Mark Raymond Jr., National Outreach Lead, ABLE today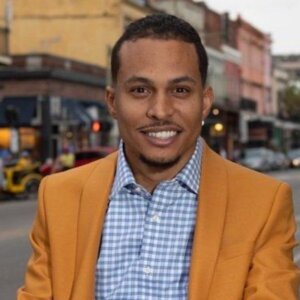 Mark Raymond Jr.'s life changed in a split second when he broke his neck and became a C-5 quadriplegic. That tick of the clock will forever influence who he is, pushing him to advocate for millions of others by making that split second a life filled with awareness, hope and action.
During Mark's immediate recovery from his injury–inpatient and outpatient therapy–he learned that there are extreme gaps in the recovery process and in fact, there is little available to people after being discharged from therapy. He founded The Split Second Foundation (SSF) and dedicated it to making people aware of this growing but sometimes invisible population, advocating for their rights, funding cutting edge research, and providing clear cut steps to immediately impact their lives.
Moderator: Philip Kahn-Pauli, Director of Federal Policy, RespectAbility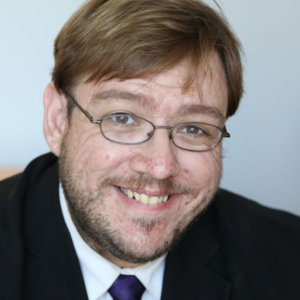 Philip Kahn-Pauli is the Director of Federal Policy of RespectAbility, a nonprofit organization fighting stigmas and advancing opportunities so people with disabilities can fully participate in all aspects of community. He educates leaders at the federal and state level about best practices to expand opportunities for people with disabilities. Kahn-Pauli coordinated the development and distribution of the People with Disabilities at Work resource guide, the Finding a Job as a Person With a Disability in Los Angeles Toolkit, and numerous other resources for jobseekers with disabilities as well as policymakers. He frequently organizes accessible webinars on best practices, which are attended by workforce boards, agencies, VR, disability organizations, public officials, artists and more – reaching a national audience of more than 2,000. Kahn-Pauli also speaks at national and regional conferences for workforce boards, agencies and professionals.