Read the transcript
Download Accessible PowerPoint
Did you know that people with disabilities are significantly MORE likely to start their own businesses than people without disabilities? Self-employment can solve issues of transportation, flexible scheduling, and enable talented people with disabilities to both thrive and help their communities.
Our nation's vocational rehabilitation (VR) system is a crucial means for getting people with disabilities into the workforce or back to work after acquiring a disability. They also have professionals and funding to support the creation of disability-owned businesses.
The Iowa Vocational Rehabilitation Services (IVRS) agency has had incredible success training their clients to become entrepreneurs. This free online webinar shared how they are doing it – and what ideas can help others succeed.
IVRS's successful entrepreneur program has two designated business specialists and is informed by a statewide self-employment committee cadre that is tasked with reviewing policy and procedures to enhance employment outcomes and services for individuals interested in developing their business. It is an ideal model during a time when many are teleworking and outreach and entrepreneurship can be done online.
Speakers
David Mitchell, Administrator, Iowa Vocational Rehabilitation Services
Dennis Bogenrief, Iowa Self Employment Team, Iowa Vocational Rehabilitation Services
Kochell Weber-Ricklefs, Iowa Self Employment Team, Iowa Vocational Rehabilitation Services
Linda Vongxay, Iowa Self Employment Team, Iowa Vocational Rehabilitation Services
Steve Faulkner, Iowa Self Employment Team, Iowa Vocational Rehabilitation Services
Speaker Bios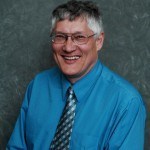 David Mitchell was named Administrator for IVRS in May 2011. Mitchell had spent 11 years at IVRS prior to this selection, serving as Assistant Bureau Chief, Administrative Consultant, and Supervisor for the East Central Area Office. Mitchell has extensive experience in working to improve the lives of Iowans with disabilities. Prior to joining IVRS, Mitchell worked in rehabilitation services in Iowa for nearly 20 years, serving as a community services administrator, rehabilitation consultant, branch manager, and vocational counselor. A member of the Iowa Rehabilitation Association, Mitchell is a past president and current member of the National Rehabilitation Association. He is also a past member of the Iowa Association of Service Providers in Private Rehabilitation and the Central Iowa Job Placement Network. Mitchell received his Master's Degree in Counseling and Personnel Services from Drake University and his Bachelor's Degree in Social Work and Industrial Administration from Iowa State University. He also is a Certified Rehabilitation Counselor (CRC) through the Commission on Rehabilitation Counselor Certification. Mitchell received the Distinguished Service Award from the Region VII of the Rehabilitation Services Administration, and the College of Education Alumni of the Year Award from Drake University in 2005. He also received the Iowa Golden Dome Award for Leader of the Year and the Bill Donohue Memorial Award in recognition of his outstanding work in the placement of Iowans with disabilities in the workforce.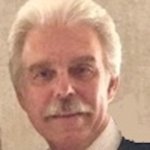 Dennis Bogenrief has been helping businesses succeed for more than 40 years. Since 2008, he has served as a Business Development Specialist for the Iowa Vocational Rehabilitation Services (IVRS), Iowa Self-Employment (ISE) program, providing counseling and training to entrepreneurs with disabilities . Dennis's educational background includes MBA degree, graduate education courses, and lots of on-the-job training. His work experience includes retail manager, "award-winning" radio and television creative director, SBDC Director, vice-president of commercial lending, financial consultant, college instructor/trainer, and successful owner of several businesses. Dennis emphatically states about working for IVRS-ISE, "Helping entrepreneurs succeed, doing what I do best, every day…it just doesn't get any better than that!"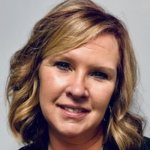 Kochell Weber-Ricklefs started her career in the financial industry in 1990. Her positions consisted of Mortgage Loan Officer, Collection Specialist, Lead Retail Sales, Branch Manager, Vice President of Human Resources, and CEO of an Iowa Credit Union.  She also sat on the Iowa Credit Union League Board of Directors for three years. Her educational background includes a B.S. in Accounting with a minor in Business Administration and Human Resources. She finished her education at Drake University with a Master's in Public Administration. In 2008, she took a career change in joining Iowa Vocational Rehabilitation Service in their Iowa Self Employment Program. This position not only fulfilled a lifelong dream of helping people obtain their "dream job", but allowed creativity in thinking outside the box in regards to achieving those vocational goals. In 2016, Kochell transitioned to Iowa Department for the Blind as their Business Specialist. This position entailed working with businesses in regards to accommodations and hiring needs.  She also worked with core partners in regards to WIOA requirements, initiatives, policy review, and transition protocols. In 2019, Kochell came back to the Iowa Self Employment Program to continue the work that she was performing previously.
Linda Vongxay joined Des Moines IVRS in 2012 as a Typist Advance for Iowa Self-Employment. As of 2013-present she became a Rehabilitation Assistant. She conducts Orientations, schedule appointments, compiling paperwork, tracking statuses, follow-ups with job candidates, and assists with anything Dennis Bogenrief and Kochell Ricklefs ask of her. Linda enjoys the work she does everyday with IVRS and  helping people reach their goals to be self-employed.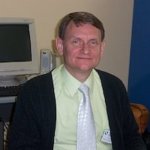 Steven Faulkner was a practicing dentist in a rural small town in Cedar County Iowa from 1979 until he began losing his eyesight to retinitis pigmentosa. In 1987, He sold his dental practice and returned to the University of Iowa to pursue a master's degree in rehabilitation counseling at the College of Education, graduating  in December of 1988. Faulkner joined the staff of IVRS at the Mason City Area Office in March 1989 as a rehabilitation counselor. Since 2002, Faulkner was the supervisor of the Mason City Area Office for IVRS, and beginning January 2, 2018, he was named chief of the Rehabilitation Services Bureau for that agency.