Read the webinar transcript
Download the accessible PowerPoint
Watch the webinar on YouTube with open captions
Speakers:
Jennifer Laszlo Mizrahi, President, RespectAbility and Co-Founder, Mizrahi Family Charitable Fund
Tatiana Lee, Inclusionist, RespectAbility
Matan Koch, Director of RespectAbility California and Jewish Leadership, RespectAbility
About Our Speakers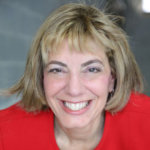 Jennifer Laszlo Mizrahi is the President of RespectAbility. She regularly works with disability organizations, national, state and local policy leaders, workforce development professionals, media, employers, philanthropists, celebrities and faith-based organizations in order to expand opportunities for people with disabilities. Mizrahi has submitted testimony on employment for people with disabilities in all fifty states and at the Federal level. Read more about Jennifer Laszlo Mizrahi.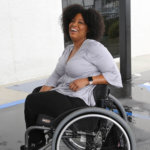 Tatiana Lee is a Hollywood Inclusionist at RespectAbility. She was a Communications Fellow in Spring 2019, participating in the leadership program to gain better knowledge and skills to be a more effective advocate in Hollywood for disability inclusion. Now, she helps represent RespectAbility in Hollywood. Like RespectAbility, Lee has dedicated her life to fighting for inclusion of people with disabilities in all aspects of mass media. Read more about Tatiana Lee.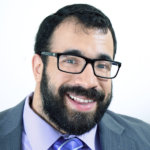 Matan A. Koch is the Director of RespectAbility California and Jewish Leadership at RespectAbility, a nonprofit organization fighting stigmas and advancing opportunities for and with people with disabilities. A longtime national leader in disability advocacy and a wheelchair user himself, he leads Project Moses, RespectAbility's Los Angeles-based Jewish leadership project, and is also on the front lines in many other areas of RespectAbility's work, including: disability inclusion in philanthropy and nonprofits, Jewish outreach and impact, leadership, legal affairs and our continuing Los Angeles expansion. Read more about Matan Koch.