"It's nice to have an ally like RespectAbility that sees a need and then takes the necessary steps to help inclusion across multiple platforms—not only in film and television, but also in the political arena."
– John Lawson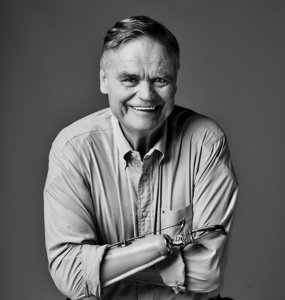 John Lawson, a self-advocate, has been an integral part of RespectAbility's team fighting stigmas in Hollywood. He has participated in panels discussing disability and representation in the media; accompanied RespectAbility's vice president of communications to meetings with various studio heads and network officials; and recently participated in RespectAbility's inaugural Summer Lab Program. John says the Lab program has been the highlight of his time with RespectAbility so far, because he has had the opportunity to be both a mentor and a participant.
Thank you, John, for all the volunteer work you do to advance RespectAbility's mission as we collectively work to fight stigmas and advances opportunities so that people with disabilities can fully participate in all aspects of community.
---
In 1987 while working a "real job" (as his dad use to say), in between acting and singing jobs, John was injured in an electrical accident that resulted in amputations of both hands. John started playing piano at age 3 and studied piano for 17 years. Since his accident, John has become the first double hand amputee to be trained and certified as a private pilot and the first and only double hand amputee to be a certified PADI SCUBA Instructor. John is a writer/director, producer, television and film PWD actor with past television roles in Law and Order: SVU, ABC Family's Switched at Birth as well as roles in other TV shows and films. Read more about John Lawson.