"We all have gifts and talents. Discovering our strengths and leading from a position of ability is the way forward for us all."
– Valora Blackson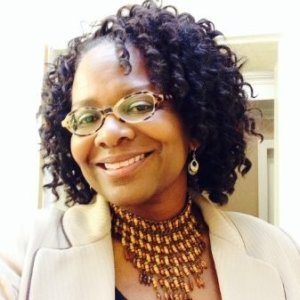 Valora Blackson, an ally to people with disabilities, participated in a RespectAbility training program at Guttman Community College in New York City: Empowerment Training for Female College Students with Disabilities. The training focused on women's disability leadership, inclusion, advocacy, and empowerment for college students in the greater NYC area. Valora led a small group session, entitled Community-wide Advocacy 101: How to Broaden Inclusive Advocacy Beyond Campus. She focused on internships, volunteer experience, and the issue of when to disclose a disability to an employer. Valora was inspired by the incredible women she met and considers it an honor to have been asked to participate in the empowerment training.
Ms. Blackson is currently involved in the developing NYC-based program, RespectAbility's Allies: NYC, which supports the developing Women and Nonbinary Speakers Bureau: NYC.
Thank you, Valora, for all the volunteer work you do to advance RespectAbility's mission as we collectively work to fight stigmas and advance opportunities so that people with disabilities can fully participate in all aspects of community.
---
Valora Blackson is the Director of the Center for Career Preparation and Partnerships at Guttman Community College. She is an innovative thinker, visionary leader, and dynamic career coach. She joined the Guttman team in 2015 and has strategic oversight for Career Preparation and Partner Relations with the primary goal of developing industry partnerships for experiential, workforce, and career preparation opportunities for the Guttman student population. Ms. Blackson holds degrees from Medaille College and the Ohio State University and is currently pursuing a PhD in Postsecondary Education and Adult Learning. Ms. Blackson has held Board positions with the Staten Island Arts Council, the American Association of University Women, and the New York City Employment and Training Coalition.