"Disability inclusion creates synergistic innovation in organizations, and the world in which we live."
– Carla Boyd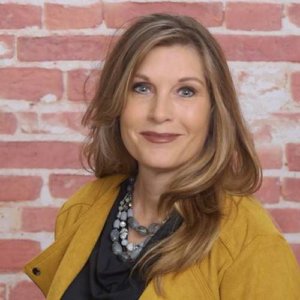 Carla Boyd, a faithful ally to people with disabilities, is the Arizona State Representative for RespectAbility's Volunteer Corps.
She played an instrumental role in coordinating and facilitating RespectAbility's Empowerment Training for Female College Students with Disabilities focused on advocacy skills and preparing attendees for civic engagement. The adult and student participants had great dialogue, Carla recalled, and they were grateful for the information they learned from the webinar. Carla currently is promoting RespectAbility's National Leadership Program within her network of students and disability professionals.
During COVID-19, Carla wrote to Arizona's Governor Ducey and the state's SNAP officials, advocating on behalf of RespectAbility to enable more Arizonans with (and without) disabilities to eat – without risking their lives grocery shopping – by using SNAP (food stamps) for home deliveries. Arizona is now a part of this life-saving pilot program.
Carla looks forward to more partnerships on webinars; advocating support of National Disability Employment Awareness Month (NDEAM) during October; discussing workplace accommodations as they relate to universal design and inclusion; and extending RespectAbility's reach in Arizona and beyond.
Thank you, Carla, for all the volunteer work you do to advance RespectAbility's mission as we collectively work to fight stigmas and advances opportunities so that people with disabilities can fully participate in all aspects of community.
---
Carla Boyd, Ed.D., currently leads the Office of Equity, Inclusion and Compliance at Cochise College in Sierra Vista, AZ. In addition to college teaching and advocacy for students with disabilities, she serves on the board of DIRECT Center for Independence, and has been active in Arizona's disability community.