Read the webinar transcript
Download the accessible PowerPoint
Watch the webinar on YouTube with open captions
Speakers:
Kristin Gilger, Director, National Center on Disability and Journalism
Dr. Donna R. Walton, Ed.D., Founder and President, Divas with Disabilities, Inc.
Moderated by Lauren Appelbaum, Vice President, Communications, RespectAbility
The use of certain words or phrases can express bias either intentionally or unintentionally. The National Center on Disability and Journalism (NCDJ) provides the industry's only disability language style guide. The guide is intended for journalists, communication professionals and members of the general public who are seeking the appropriate and accurate language to use when writing or talking about people living with disabilities. The guide covers general terms and words on physical disabilities, hearing and visual impairments, mental and cognitive disabilities and seizure disorders. Beyond specific language, learn from The Divas With Disabilities Project on how to ensure your storytelling is inclusive of people with disabilities, while avoiding inspiration porn.
About Our Speakers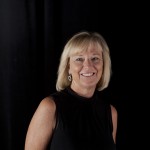 Kristin Gilger is the Director of the National Center on Disability and Journalism, and Associate Dean at the Walter Cronkite School of Journalism and Mass Communication. Gilger helped bring the NCDJ to the Cronkite School and provides administrative oversight for the organization. As associate dean, she directs the school's 50-plus part-time faculty members and oversees the school's professional programs. She also serves as executive editor of the national News21 program, headquartered at the Cronkite School. She was director of Student Media at ASU from 2002-2007. She spent 21 years in various reporting and editing roles at newspapers across the country, including the Times-Picayune in New Orleans, La., the Salem Statesman Journal in Oregon and The Arizona Republic. She conducts training at newspapers and for newspaper associations nationally and internationally.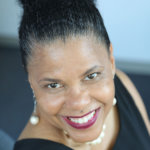 Dr. Donna Rena Walton, Ed.D., is the author of her newly released book Shattered Dreams, Broken Pieces, an eye-opening tale of reinvention that chronicles the decades Walton spent working to rebuild her world through disasters, setbacks, trials, and tribulations after a dangerous form of bone cancer threatened her life-and forced the amputation of her left leg above the knee. Founder and President of Divas With Disabilities, Inc., Dr. Walton has made an unprecedented impact in the disability and women of color communities as a hub for thoughtful discussion on issues, self-love, and shaping the perception of what "disability" looks like by promoting women of color through various media platforms. Read more about Dr. Donna Walton.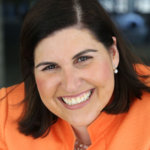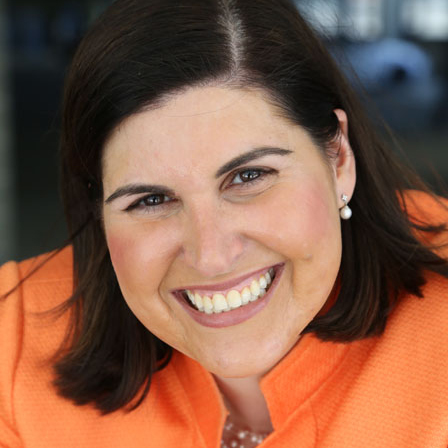 Lauren Appelbaum is the Vice President, Communications, at RespectAbility. She brings more than 15 years of experience in strategic and crisis communications, writing, video and web production, news gathering and social media to the disability agenda. Previously she was a digital researcher with the NBC News political unit, where she worked with Chuck Todd and Andrea Mitchell. Read more about Lauren Appelbaum.
This series is being led by RespectAbility in partnership with leading thinkers around equity in the philanthropic and nonprofit space: BoardSource; The California Wellness Foundation; Catalogue for Philanthropy, Greater Washington; Center for Disaster Philanthropy; Cerebral Palsy Foundation; The Chronicle of Philanthropy; The Communications Network; The Divas With Disabilities Project; Exponent Philanthropy; Grantmakers Concerned with Immigrants and Refugees; Grantmakers in the Arts; Media Impact Funders; National Center on Disability and Journalism; National Committee for Responsive Philanthropy; National Council of Nonprofits; The New York Women's Foundation; The Unfunded List; and Weingart Foundation.