Read the webinar transcript
Download the accessible PowerPoint
Watch the webinar on YouTube with open captions
Speakers:
Donna Meltzer, CEO, the National Association of Councils on Developmental Disabilities (NACDD)
Candace Cable, California Workforce Program Manager, RespectAbility
Moderated by Anthony Brown, Communications Fellow, RespectAbility
How has disability been defined in different historical eras? What has it meant to be disabled in the 20th century? How and why did disability movements for social and political change develop? Who have been the major national and local leaders? What are the major acts of legislation that have defined the rights of disabled Americans? What are equal access and universal design? How do these concepts depart from previous American ideas about civil rights and equality?
About Our Speakers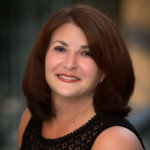 Donna Meltzer is CEO of the National Association of Councils on Developmental Disabilities (NACDD), a national non-profit organization that supports the nation's 56 governor-appointed Developmental Disabilities Councils that work within state government to promote independence, productivity, and integration of people with disabilities through systems change activities. In this capacity, Ms. Meltzer oversees the organization's public policy and advocacy agenda as well as technical assistance to the member Councils. Ms. Meltzer joined the NACDD in October 2012. Previously, she was the Senior Director of Government Relations for the Epilepsy Foundation. Read more about Donna Meltzer.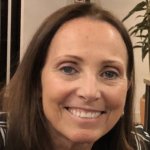 Candace Cable is the California Workforce Program Manager with RespectAbility. Previously she served as a Policy Fellow in Spring 2019. Cable's involvement in sports after a spinal cord injury in 1975 at the age of 21 gave her renewed health, the ability to socially re-engage and a purpose in life. After her 27-year Paralympic athletic career, she uses this platform to effect positive global cohesive change for people with disabilities through her disability education training, consulting, writing, volunteering and speaking. Read more about Candace Cable.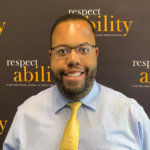 Anthony Rendolph Clarke Brown II is a Communications Fellow at RespectAbility. Brown was born with hydrocephalus, excess fluid in the brain, and a slight form of cerebral palsy. He developed mild seizures later in life. Disability advocacy became an avenue he wanted to explore after going to a resume and cover letter workshop and speaking with Nancy Forsythe, the Career Development Disabilities Specialist for the University of Maryland. She referred him to RespectAbility and their fellowship program. Brown graduated from the University of Maryland College Park with a bachelor's degree in English language and literature in December 2018. Read more about Anthony Brown.
This series is being led by RespectAbility in partnership with leading thinkers around equity in the philanthropic and nonprofit space: BoardSource; The California Wellness Foundation; Catalogue for Philanthropy, Greater Washington; Center for Disaster Philanthropy; Cerebral Palsy Foundation; The Chronicle of Philanthropy; The Communications Network; The Divas With Disabilities Project; Exponent Philanthropy; Grantmakers Concerned with Immigrants and Refugees; Grantmakers in the Arts; Media Impact Funders; National Center on Disability and Journalism; National Committee for Responsive Philanthropy; National Council of Nonprofits; The New York Women's Foundation; The Unfunded List; and Weingart Foundation.