Read the webinar transcript
Download the accessible PowerPoint
Watch the webinar on YouTube with open captions
Speakers:
Hon. Steve Bartlett, Chair, RespectAbility
Jennifer Laszlo Mizrahi, President, RespectAbility
Tatiana Lee, Hollywood Inclusionist, RespectAbility
Get an overview of who makes up the more than 60 million people who live with some form of physical, cognitive, sensory, mental health or other disability in America. Gain a basic understanding of how disability intersects with multiple content areas, from employment and poverty to criminal justice reform and education. You also will receive 10 key tips on how you can welcome, respect and include people with disabilities in your important work.
About Our Speakers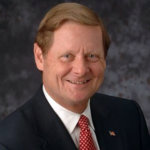 As a member of Congress from 1983-1991, The Honorable Steve Bartlett was the principal author of 18 major pieces of legislation including many legislative initiatives on advancing the cause of independence for people with disabilities. In addition to being a principal Republican author of the Americans with Disabilities Act, legislation included Medicaid eligibility, Section 1619 for Medicare eligibility, supported employment, assistive technology, creation of Towards Independence, the President's Council on Handicapped 1984 report, and mainstreaming reforms for IDEA. Read more about Steve Bartlett.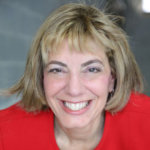 Jennifer Laszlo Mizrahi is the President of RespectAbility. She regularly works with disability organizations, national, state and local policy leaders, workforce development professionals, media, employers, philanthropists, celebrities and faith-based organizations in order to expand opportunities for people with disabilities. Mizrahi has submitted testimony on employment for people with disabilities in all fifty states and at the Federal level. Read more about Jennifer Laszlo Mizrahi.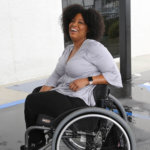 Tatiana Lee is a Hollywood Inclusionist at RespectAbility. She was a Communications Fellow in Spring 2019, participating in the leadership program to gain better knowledge and skills to be a more effective advocate in Hollywood for disability inclusion. Now, she helps represent RespectAbility in Hollywood. Like RespectAbility, Lee has dedicated her life to fighting for inclusion of people with disabilities in all aspects of mass media. Read more about Tatiana Lee.
This series is being led by RespectAbility in partnership with leading thinkers around equity in the philanthropic and nonprofit space: BoardSource; The California Wellness Foundation; Catalogue for Philanthropy, Greater Washington; Center for Disaster Philanthropy; Cerebral Palsy Foundation; The Chronicle of Philanthropy; The Communications Network; The Divas With Disabilities Project; Exponent Philanthropy; Grantmakers Concerned with Immigrants and Refugees; Grantmakers in the Arts; Media Impact Funders; National Center on Disability and Journalism; National Committee for Responsive Philanthropy; National Council of Nonprofits; The New York Women's Foundation; The Unfunded List; and Weingart Foundation.